At the Pacifichem, Hawaii, Angewandte Chemie International Edition celebrated its 50th and Chemistry – An Asian Journal its 5th birthday.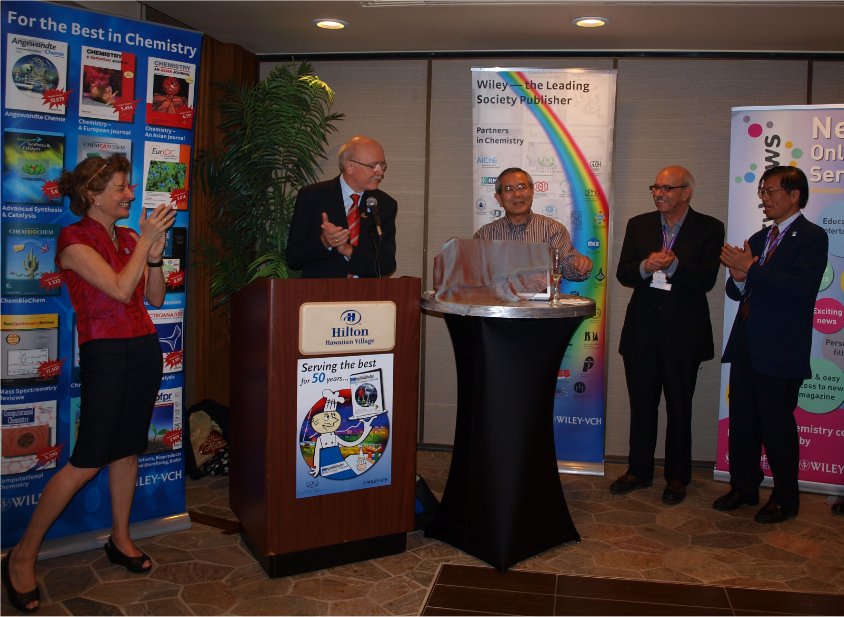 Dr. Eva Wille, Vice President & Executive Director Chemistry, Dr. Peter Gölitz, Publishing Director Chemistry Journals and Editor in Chief Angewandte Chemie, Prof. Ei-ichi Negishi, Purdue University, West Lafayette, Indiana, USA (Nobel prize chemistry 2010), Prof. K.C. Nicolaou, University of California, La Jolla, USA, and International Advisory Board Angewandte Chemie International Edition, and Prof. Kazuyuki Tatsumi, Nagoya University, Japan, and Editorial Board Chemistry – An Asian Journal.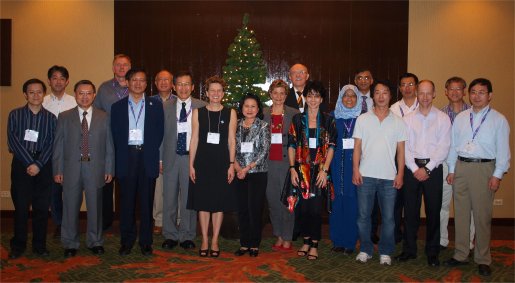 Participants of the 6th Asian Chemical Editorial Society (ACES) Meeting in Hawai, December 2010. Chemistry—An Asian Journal is co-owned by the ACES.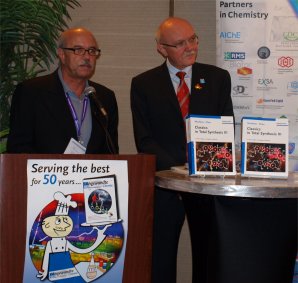 Prof. K. C. Nicolaou presenting his new book Classics in Total Synthesis III, next to him Dr. Peter Gölitz.