Plan S requires that, from 2021, scientific publications resulting from research funded by public grants be published in compliant open access journals or platforms. In its new proposal, "Towards Responsible Publishing," cOAlition S, the organization that launched the Plan S open access initiative in 2018, outlines a plan for a responsible, equitable, and sustainable approach to implementing open access. At the core, this proposal envisions a 21st-century open science communication system, allowing researchers to share their full range of research outputs and participate in new quality control mechanisms and evaluation standards. This includes the open publication of all article versions and peer-review reports from the outset, with no author fees, and authors deciding where to first publish their work, rather than publishers.
cOAlition S has chosen Research Consulting Limited, a UK-based consultancy specializing in research and scholarly communication, to facilitate discussions with the research community about the "Towards Responsible Publishing" proposal. They will collaborate with the Centre for Science and Technology Studies (CWTS) at Leiden University in the Netherlands, known for its research on scientific research, technology, innovation, and society. Together, they will gather input from the research community through methods like focus groups and surveys, allowing researchers to shape a strategy that meets their needs. Additional information, including the full proposal, will be released in late October.
The outcomes of this consultation and the subsequent recommendations from the consulting team are expected in spring 2024. cOAlition S will use this feedback to refine their proposal, aiming to establish an open, researcher-driven communication system that fosters inclusivity for the advancement of science and society.
To read the proposal and/or take a survey visit: https://www.coalition-s.org/towards-responsible-publishing/ The survey will remain open until Wednesday 29 November 2023 at 23.59 CET.
---
cOAlition S, Strasbourg, France
international consortium of research funding and performing organizations who are committed to making full and immediate Open Access to research publications a reality
Also of Interest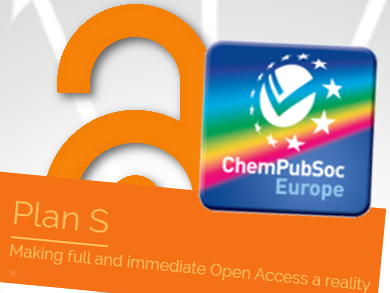 Reactions by the publishing body of 16 European chemical societies