In the afternoon of May 6, "Chemistry – An Innovation Forum" was held at Hangzhou International Expo Center. This forum was proposed by the Editors-in-Chief of Wiley-VCH chemistry flagship journals and organized by the editorial and marketing teams in Beijing.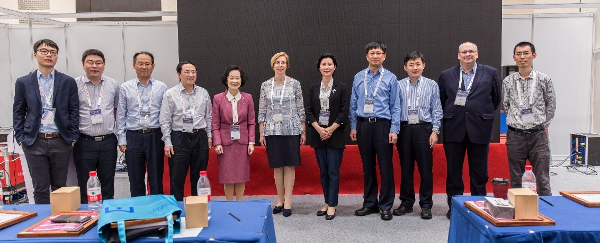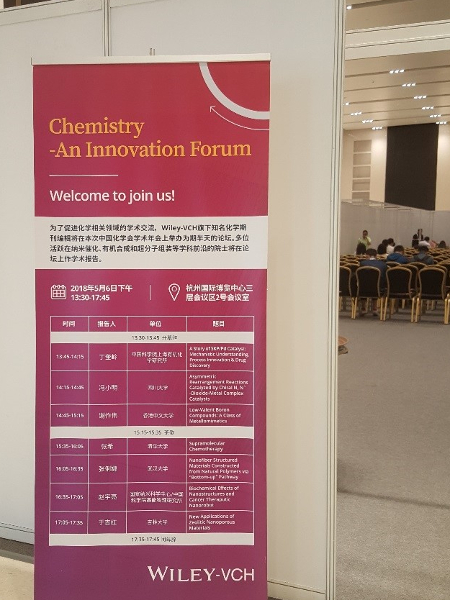 Seven Chinese academicians kindly agreed to join the forum and were invited to present cutting-edge progress in their research fields. More than 200 audience members were present in the lecture room, making it one of the biggest academic forums in the 31st conference of Chinese Chemical Society. Here's a recap of how it went.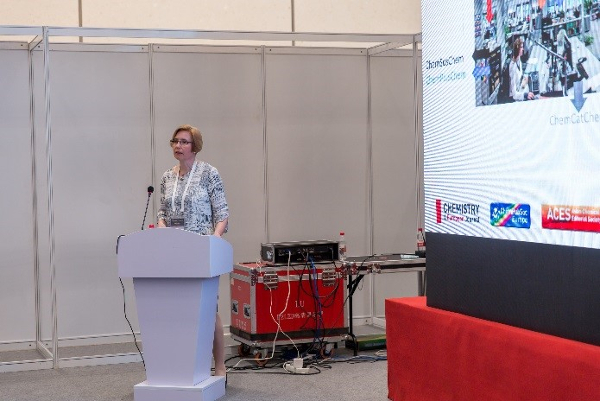 The forum opened with a warm address from Anne Deveson, the deputy editor of Chemistry – A European Journal. She introduced the portfolio of chemistry journals in Wiley-VCH, and particularly the new chemistry editors in China.
The first section of the forum was focused on organic synthesis and catalysis, and the first invited speaker was Kuiling Ding, Shanghai Institute of Organic Chemistry, presenting a comprehensive story on understanding the mechanism of SKP/Pd catalyst and its application on drug discovery. After that, Xiaoming Feng from Sichuan University took the podium to deliver his fascinating talk on the development of chiral N,N'-dioxide-metal complex catalysts. Then, "Low-Valent Boron Compounds: A Class of Metallomimetics" was presented by Zuowei Xie, The Chinese University of Hongkong.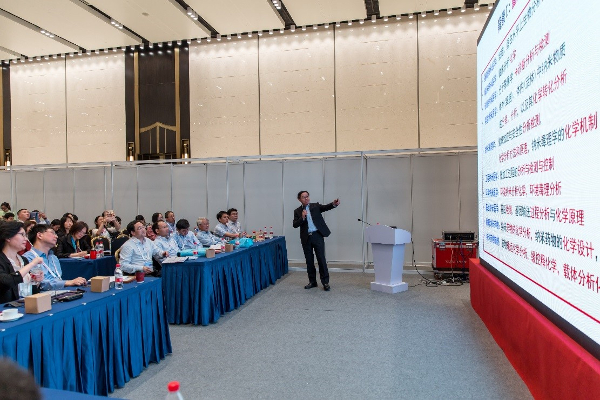 A tea break was held between the two sections, which allowed the invited speakers and the audiences to relax and mingle in the lecture room.
The scientific program in the 2nd section spanned more interdisciplinary fields of chemistry and began with a talk entitled "Supramolecular Chemotherapy", in which Xi Zhang from Tsinghua University described a novel strategy in the battle against cancer based on host–guest molecular recognition. After that, Lina Zhang (Wuhan University) highlighted some amazing nanofiber materials constructed from natural polymers via a "bottom-up" pathway. Later, Yuliang Zhao (NCNST & The Institute of High Energy Physics) introduced the biochemical effects of nanostructures and the latest development of cancer therapeutic nanorobots, while the last invited talk was given by Jihong Yu (Jilin University) on new applications of zeolitic nanoporous materials.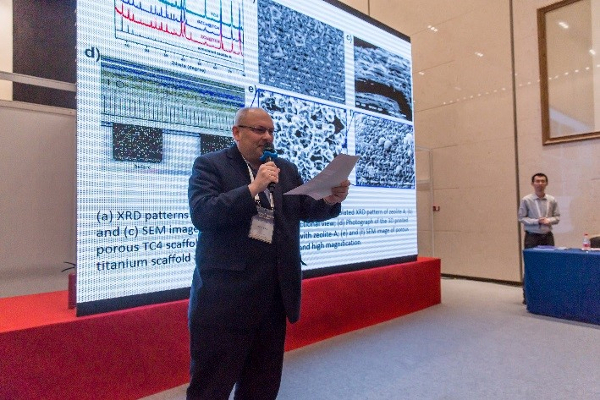 The forum was concluded with a remark by Jose Oliveira, an editorial director at Wiley, in which he appreciated all the participation and support from the invited speakers. He also thanked everyone for making this forum such a special and exciting event.
Sponsored content is not written by and does not necessarily reflect the views of ChemistryViews's editorial staff.
Read More