To cap off the anniversary celebration, ChemMedChem and ChemViews Magazine are running a quiz and giving away prizes this November and December. The quiz features two drugs that have revolutionized the pharmaceutical and medicinal chemistry world. All you have to do is identify the molecules.

From the correct entries for each compound, two winners will be selected at random and each winner will get a copy of Molecules that Changed the World by K. C. Nicolaou and Tasyn Montagnon.
Compound 2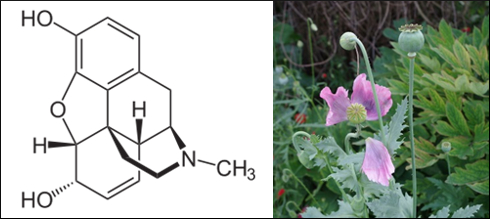 This is a popular pain medication originally isolated from the opium poppy (pictured).
Its first total synthesis was done in 1952 by Marshall D. Gates, Jr.

Send your answer and full name to [email protected] until December 15, 2016, and use "ChemMedChem 10th Anniversary Contest" in the subject line. → This quiz is closed; winners will be announced Dec 19, 2016.
Prize draw rules and regulations
---
Also of Interest