The 2017 President of the American Chemical Society (ACS) is Dr. Allison A. Campbell, Pacific Northwest National Laboratory, Richland, WA, USA. She succeeds Professor Donna Nelson, University of Oklahoma, Norman, OK, USA, in this one year term position. 2017 President-Elect is Professor Peter K. Dorhout, Kansas State University, Manhattan, KS, USA. He will serve as the society's president in 2018.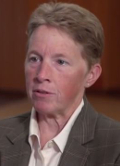 Allison A. Campbell, studied chemistry at Gettysburg College, PA, USA, and received her Ph.D. from the University at Buffalo, NY, USA, in 1991. She then joined the Pacific Northwest National Laboratory (PNNL), Richland, WA, USA, as a postdoctoral researcher and became Research Scientist there in 1992, Technical Group Leader for Materials Synthesis and Modification in 1999, and was Deputy Director of the Environmental Molecular Sciences Laboratory from 2000 to 2005.
Today, Campbell is Acting Associate Laboratory Director for Earth and Biological Sciences at PNNL.
Campbell's research interests include biomaterials and the role of proteins in biomineralization. She co-invented a process to grow a bioactive calcium phosphate layer on the surfaces of artificial joint implants.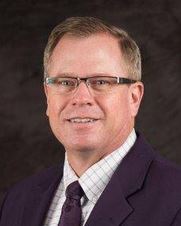 Peter K. Dorhout earned a bachelor's degree in chemistry from the University of Illinois, Urbana, Il, USA, and his Ph.D. in inorganic chemistry from the University of Wisconsin, Madison, USA. He was a postdoctoral fellow at the Ames Laboratory at Iowa State University, Ames, IA, USA, and a research collaborator with Los Alamos National Laboratory, New Mexico, USA.
Currently, Dorhout is Vice President for Research at Kansas State University.
Dorhout's research interests include thin film materials, environmental chemistry, and actinide and radiochemistry. Dorhout received several awards and honors, he is, e.g., a fellow of the ACS since 2013, was awarded the National Science Foundation CAREER Award, the ACS Exxon-Mobil Young Faculty Award for Materials Chemistry, and is an A. P. Sloan Fellow. (Image: © Kansas State University)
---
Also of Interest