The chemical industry faces the difficulties of intensified global competition, shorter product life cycles, and volatile markets, which lead to insecure forecasts. Other industries that have faced the same difficulties have already implemented modular production concepts. For the chemical industry the question is whether earlier time to market and flexibility during operation of the modular plant outweigh the scale efficiencies of the large-scale plant.
Stefan Lier and Marcus Grünewald, Ruhr-Universität Bochum, Germany, compared the economics of a modular chemical plant with those of a traditional large-scale plant by investigating investment and operation costs, combined with revenues, using a net present value analysis.
They conclude that the chances overweigh the risks for the modular plant, especially if market demands develop other than ideally. Modules have to be built as early as possible in time to create revenues early and take market share.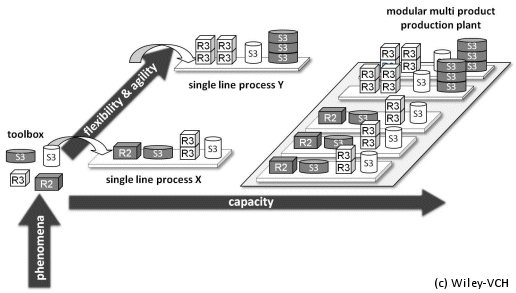 ---