Evolution of Earth's Atmosphere, Hungarian Pioneer, Gummy Bears, Psychoactive Substances, …
Find out which articles Editors of the national membership magazines of the ChemPubSoc Europe societies highlight in this calendar. There will be another article every Friday and Sunday until December 24. Just click on the beaker to find out more!
In case you do not know: ChemPubSoc Europe is an organization of 16 European chemical societies sharing a commitment to scientific excellence.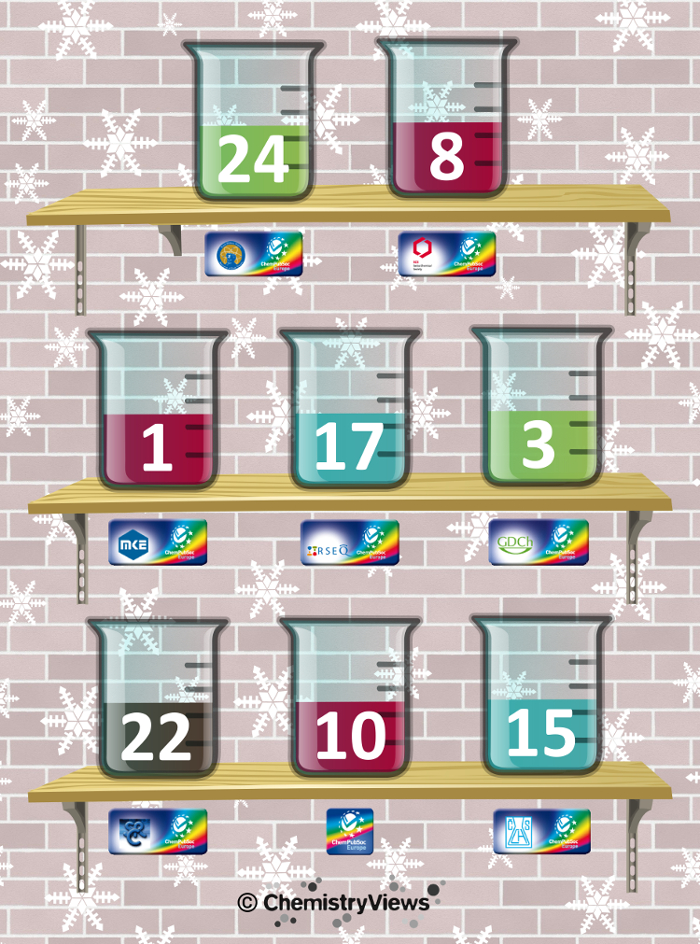 ---
Also of Interest