The 2018 President of the American Chemical Society (ACS) is Professor Peter K. Dorhout, Kansas State University, Manhattan, KS, USA. He succeeds Dr. Allison A. Campbell, Pacific Northwest National Laboratory, Richland, WA, USA, in this one year term position. 2018 President-Elect is Dr. Bonnie A. Charpentier, Senior Vice President for Regulatory, Quality and Safety, Cytokinetics, South San Francisco, CA, USA. She will serve as the society's president in 2019.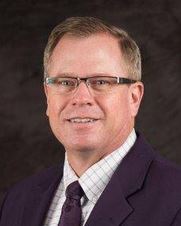 Peter K. Dorhout earned a bachelor's degree in chemistry from the University of Illinois, Urbana, Il, USA, and his Ph.D. in inorganic chemistry from the University of Wisconsin, Madison, USA. He was a postdoctoral fellow at the Ames Laboratory at Iowa State University, Ames, IA, USA, and a research collaborator with Los Alamos National Laboratory, New Mexico, USA.
Currently, Dorhout is Vice President for Research at Kansas State University.
Dorhout's research interests include thin film materials, environmental chemistry, and actinide and radiochemistry. Dorhout received several awards and honors, he is, e.g., a fellow of the ACS since 2013, was awarded the National Science Foundation CAREER Award, the ACS Exxon-Mobil Young Faculty Award for Materials Chemistry, and is an A. P. Sloan Fellow. (Image: © Kansas State University)
---