Dr. Martin Brudermüller has been appointed Chairman of the Executive Board of BASF. He succeeds Dr. Kurt Bock, who will retire. The appointment will take effect on May 4, 2018. It is envisaged that Bock will be elected to the BASF Supervisory Board by the end of the statutory two-year cooling-off period in 2020 and assume its chairmanship.
Martin Brudermüller, born in Stuttgart in 1961, studied Chemistry at the University of Karlsruhe, Germany, and received his degree there in 1985. After earning his Ph.D. from the same university in 1987, he did a postdoc at the University of California, Berkeley, USA. He joined BASF in 1988 and held several positions before he became a member of the BASF Executive Board in 2008. Since 2011, he has been Deputy Chairman of the Executive Board of BASF.
Kurt Bock, born in Rahden, Germany, in 1958, studied business administration at the universities of Münster and Cologne, Germany, as well as at Pennsylvania State University, USA, from 1977 to 1982. After three years in research, he received his Ph.D. in economics from the University of Bonn, Germany. He joined BASF in 1985 as a member of the finance department and was promoted to Head of Technology, Planning and Controlling, Engineering Plastics Division in 1991.
Bock moved to Robert Bosch GmbH, Stuttgart, Germany, in 1992, returning to BASF in 1998 as Chief Financial Officer (CFO) for the company's North American division. He has been a member of the Board of Executive Directors and has served as BASF's CFO since 2003. He became chief executive of BASF in 2011.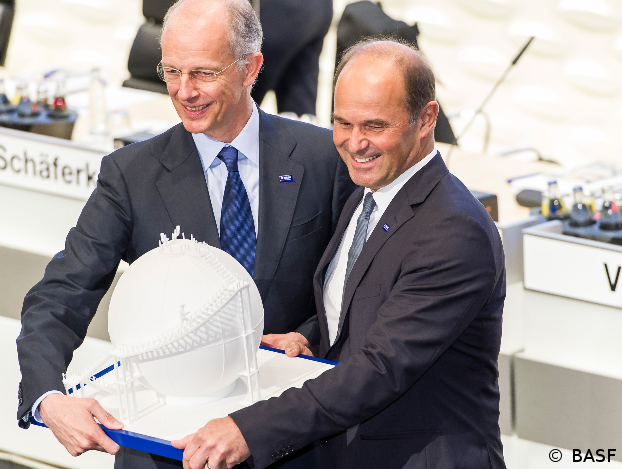 ---
Also of Interest