At this year's European annual meeting of SETAC, the Society of Environmental Toxicology and Chemistry, an art exhibition accompanied the conference. SETAC is a not-for-profit, global professional society providing a forum for individuals and institutions engaged in education, research and development, ecological risk assessment, life-cycle assessment, chemical manufacture and distribution, management and regulation of natural resources, and the study, analysis, and solution of environmental problems.
Vera Koester, ChemViews Magazine, asked Delphine Delire, Communications Manager of SETAC Europe, Brussels, Belgium, and the member of the Local Organizing Committee Raisa Turja, Finnish Environment Institute (SYKE), Helsinki, Finland, what was exhibited at the conference and how this was received by the scientists attending the conference.
What was the idea behind the Science & Art Exhibition?
Delphine Delire: The idea was to bring scientists and artists together and show what kind of results this collaboration can yield.
Raisa Turja: In the past, together with the artist Maija Savolainen we have organized a course for students from the Department of Art at Aalto University in Helsinki, Finland, in which students were given inspiration by ongoing research at the Finnish Environment Institute in Helsinki. This included hands-on work in the laboratory.
Both the SETAC Art Exhibition and this course have brought up completely new ideas for all groups involved and also strong positive emotions. Therefore, we would like to continue with similar projects.
Delphine Delire: Our idea was that during the conference the participants would marvel at different works of art that show science in a creative way through different art disciplines.
Can you say a few words on the artists and their work, please?
Raisa Turja: "Breath" is a bio-light installation in which the dinoflagellate Alexandrium ostenfeldii creates bioluminescence when exposed to mechanical stress (see Fig. 1).
Photosynthetic bacteria and their microalgal descendants produce half of the oxygen on our planet. In other words, we can thank the microorganisms in the ocean for every second breath we take. Even though the algae itself is not visible to the naked eye, its light is.
This installation was created by the artist group, Fern Orchestra, which is comprised of the light artist Vespa Laine and the sound artist Markus Heino. They collaborated with the Environmental and Marine Biology Department at Åbo Akademi University, Turku, Finland, and the Marine Research Centre at the Finnish Environment Institute for this installation.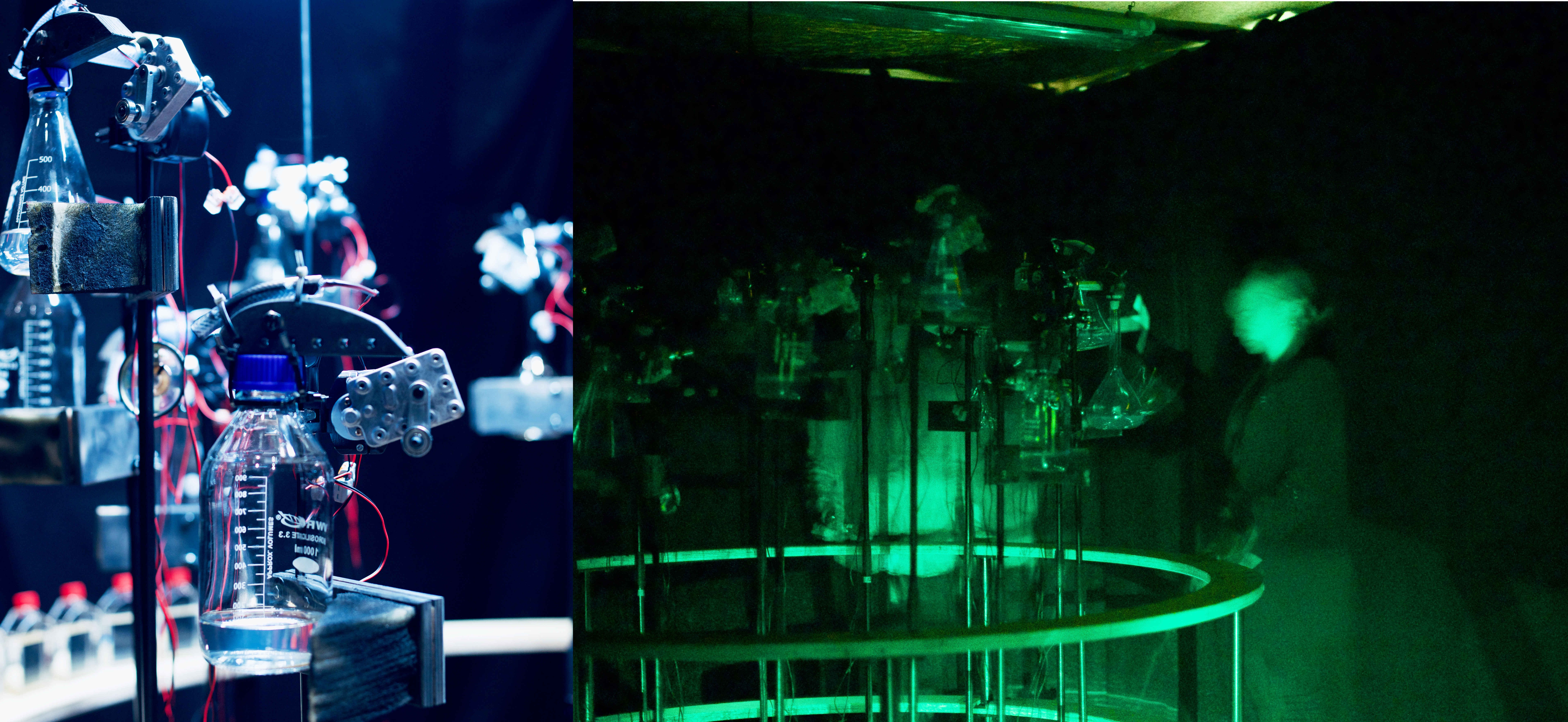 Figure 1. "Breath", a bio-light art installation by Fern Orchestra from 2019. (Photo © SETAC)
Delphine Delire: "Distortions" by Kati Roover and Johannes Vartola is a multichannel sound and video installation that investigates the phenomenon of underwater noise pollution (see Fig. 2). The sound composition is a re-mix of underwater sounds of marine life, aquatic acoustics, and human-generated noise in the Baltic Sea.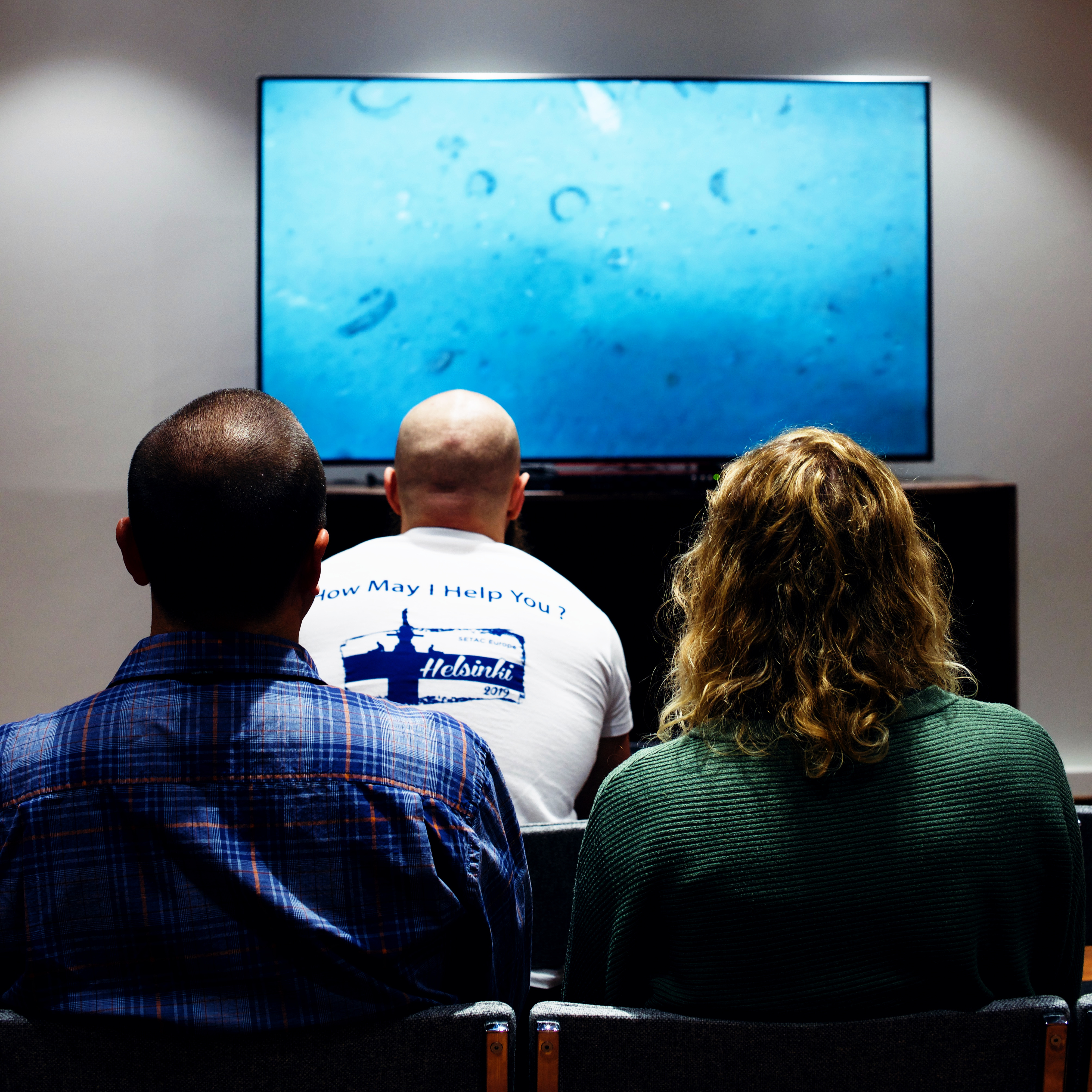 Figure 2. "Distortions", an audio & video-work on the Baltic sea by Kati Roover and Johannes Vartola. (Photo © SETAC)
Kati Roover is a visual artist based in Helsinki. In her work, she approaches environmental changes through poetic imagination. Her interests include human/non-human interactions, natural sciences, anthropology, site-sensitive thinking, deep listening, and elemental essay film. She works with moving images, sound, photography, text, and installations. Kati Roover holds a master's degree from the University of Arts Helsinki's Academy of Fine Arts and a bachelor's degree in Fine Arts from the Tampere University of Applied Science, Finland.
Johannes Vartola is a sound designer and performing artist living in Helsinki. His artistic works and collaborations center around themes of human-environmental relations, utopias, animal-human rights, and site-specific art and politics to name a few. He holds a master's degree in sound studies from the University of Arts Helsinki's Theatre Academy and a bachelor's degree in Fine Arts from the Tampere University of Applied Science.
How did you choose the artists?
Raisa Turja: We invited artists whose work is based on collaboration with natural scientists. "Breath" is a piece that was shown for the first time at LUX Helsinki, an annual light event, earlier this year. "Distortions" is a commission work that was created especially for this occasion together with researcher Harri Kankaanpää from the Finnish Environment Institute, Marine Research Center. He is involved in a Baltic Sea underwater noise research project funded by the European Maritime and Fisheries Fund.
The exhibition was presented at SETAC's annual meeting. How was it received by the conference participants?
Delphine Delire: The exhibits of the art expo were advertised on SETAC's website, on SETAC's social media pages, at the beginning of the opening session, and they were mentioned in the conference program booklet. No exact figure for conference participants visiting the art expo can be given, but a rough estimate is 150–300 people.
Many people visiting "Distortions" gave positive feedback and were surprised by the personal impressions made and the facts related to the underwater noise. There were several discussions with people from several countries besides the artwork and the accompanying scientific poster.
Raisa Turja: The artists could attend the conference as well and some of them did go to listen to some sessions. Harri Kankaanpää, the scientist collaborating in the production of "Distortions", regards this new outreach mode to be very fruitful and hopes that this inspires similar projects in the future.
Was the exhibition also visited by other people?
Delphine Delire: The SETAC Science and Art exhibition was open only to SETAC attendees. Therefore, most of the people visiting the exhibition were scientists, people working at the SETAC office and at Messukeskus Helsinki, the expo and convention center, as well as exhibitors and sponsors.
Why do you think activities such as the art exhibition are important? What do you hope to achieve with the exhibition?
Raisa Turja: We think that scientists and artists need each other in many ways. The core of their work practices are genuinely similar – both explore the limits of our knowledge. Communication of scientific research outside the science community is often slow and cumbersome. We think that artists can intervene at this point. They can bring light to the parts of research that might stay hidden due to the rigid protocol of scientific publishing.
Also, a collaboration with an artist can influence the research in a positive way, meaning that a critical outsider's view might see patterns in the research practice that would otherwise remain unquestioned. Also, the artist's capacity to give scientific knowledge an emotionally touching form is very valuable in this time of information overload that we are living in.
Delphine Delire: We hope that the science community will see the collaboration with artists as an integral part of their research.
Thank you for the interview.
---
| | |
| --- | --- |
| | Delphine Delire gained her master's degree in media, marketing, communications and public relations from the Université Libre de Bruxelles, Belgium, in 2004. After having worked at the Emirates Center for Wildlife Propagation, E.C.W.P., in Morocco, the Environment Agency, Abu Dhabi, United Arab Emirates, the International Fund for Houbara Conservation (IFHC), Abu Dhabi, United Arab Emirates, she is a communications manager at SETAC Europe, Brussels, Belgium, since 2015. |
| | Raisa Turja holds an MSc degree in animal physiology from the University of Turku, Finland, and a Ph.D. degree in marine biology from the University of Helsinki, Finland. Currently, she is a post-doc researcher at the Finnish Environment Institute (SYKE), Helsinki, Finland, investigating the accumulation and biological effects of hazardous substances in Baltic Sea marine organisms. |