ORCID is the short form of Open Researcher and Contributor ID. ORCID IDs are unique and persistent identifiers that distinguish one researcher from every other researcher. They reliably connect each published work to the correct researcher to solve the so-called name disambiguation problem: many researchers have the same or similar names, their names may change, be transliterated into other alphabets, or be listed differently in different systems and publications. In addition, ORCID keeps track, if a researcher's affiliation or field of research changes and uniquely connects other research activities, such as grants.
An ORCID iD consists of 16 characters. The digits 0–9 are used and separated into four groups of four characters by hyphens. The final character may also be the letter 'X' representing the value '10'. For testing and as an example, an ORCID account for a fictitious person was created: Josiah Carberry, 0000-0002-1825-0097 (see Fig. 1). More can be found at: http://orcid.org/0000-0002-1825-0097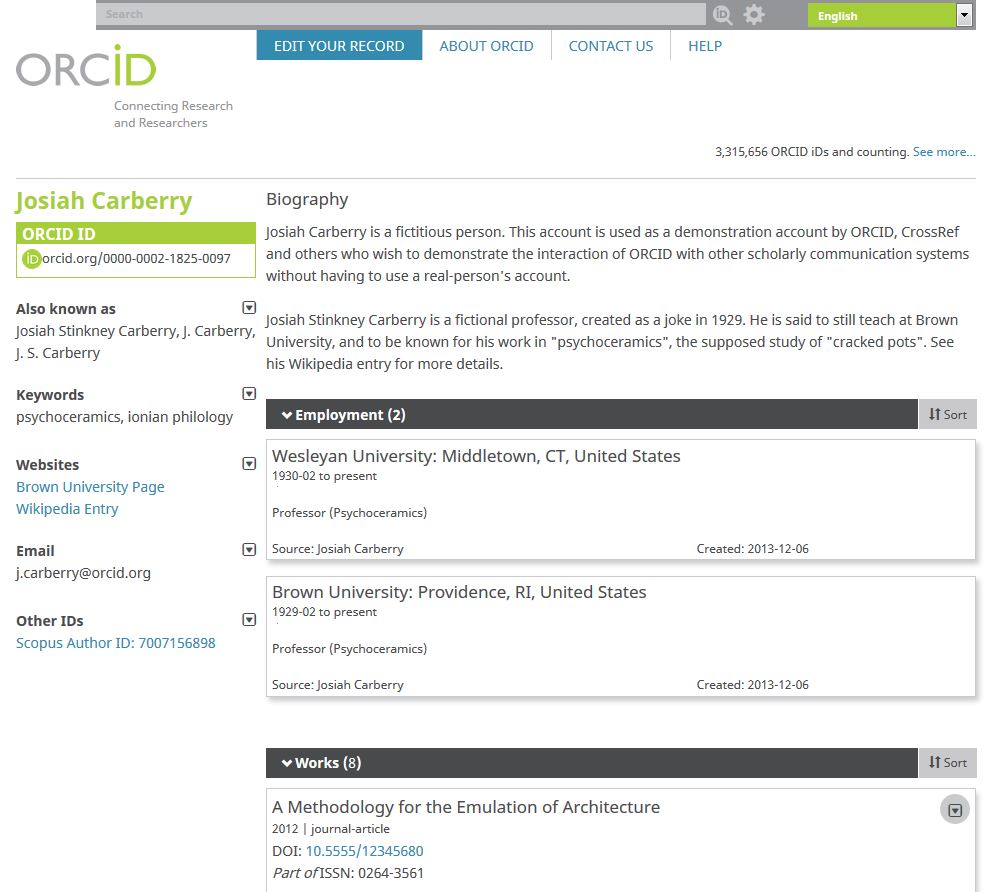 Figure 1. ORCID test account of the fictitious person Josiah Carberry.
Who is behind ORCID?
ORCID is an open, nonprofit, community-driven organization that is solving the name disambiguation problem in scholarly publishing. Over 3,300,000 iDs have been registered since ORCID was launched in October 2012 [1].
What kind of data is stored?
To register for an ORCID, you need to give your name and email address. Additional data are optional. These include information about education, employment, research works such as journal articles, books, data, personal websites, and social accounts. Personal information such as date of birth, gender, phone numbers are not collected.
You also decide which organizations get access to read and/or update your record, and what information you make publicly available, share with trusted parties, or keep completely private.
Why ORCID?
Many universities, funders, publishers, and other organizations are recommending or requiring their researchers to use their ORCID. You can already use it in over 350 systems. An example are the submission tools of many publishers (see Fig. 2).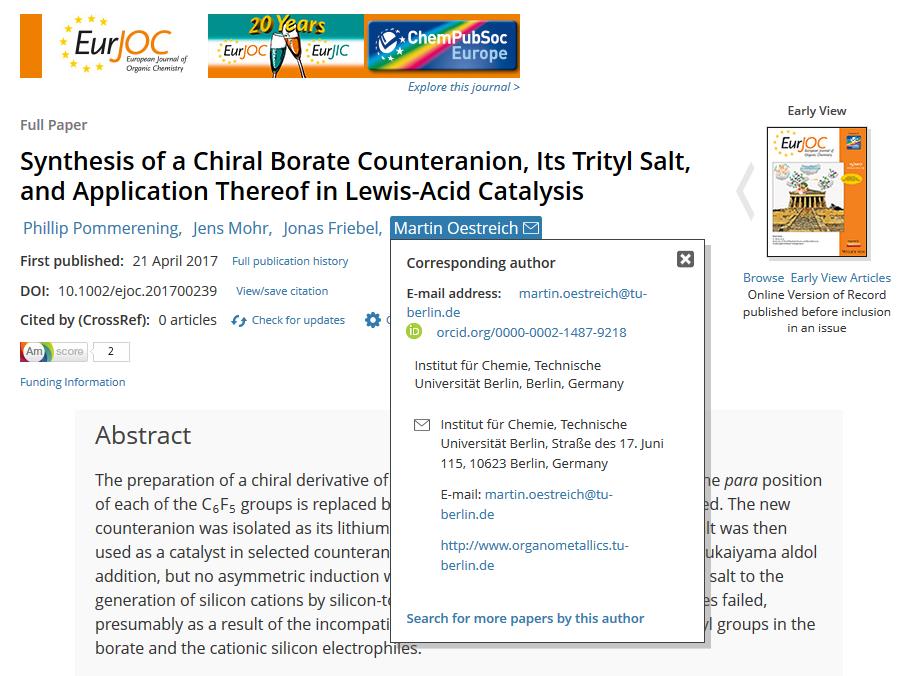 Figure 2. A number of publishers have committed to requiring ORCID iDs for at least the corresponding author of accepted manuscripts. The example shown above is taken from European Journal of Organic Chemistry. The publishers automatically deposit publications to CrossRef which will automatically update the author's ORCID profile if permission has been granted as soon as the article is published.
How to register for an ORCID?
Register for free at https://orcid.org/register with your name and email address.
Once signed in, you can organize your account by deciding which additional information to include, what can be seen by whom, add your work, etc.
---
[1] ORCID website
ORCID – Unique Author Identifier,
Alice Meadows, Vera Koester,
ChemViews Mag. 2015.
Alice Meadows, Communications Director ORCID, about the value of ORCID for researchers and organizations