Polyhydroxylated fullerene derivatives (fullerenols, C60(OH)n) have been used, e.g., in medicinal and materials science. Although fullerenols have interesting structural features and chemical properties, their scope of applications is still limited.
Hidehiro Sakurai, Osaka University, Japan, and colleagues have developed a method to stabilize gold nanoparticles (NPs) with fullerenols (Au:C60(OH)n, partially pictured). The team prepared Au:C60(OH)12 and Au:C60(OH)36 from the respective fullerenols and HAuCl4 via a reduction using sodium borohydride in a mixture of tetrahydrofuran (THF) and water at 0 °C.
The team found that the fullerenol-surrounded NPs form stable, monodispersed, hydrophilic colloids in water. The researchers estimate that the fullerenols form a two- to three-layered structure with 3D O–H···O hydrogen bonding networks around the approximately 3 nm-sized Au NPs. The Au:C60(OH)n colloids have a high catalytic activity toward the reduction of 4-nitrophenol to 4-aminophenol. This shows that a fullerenol matrix can be used to stabilize AuNPs for catalysis.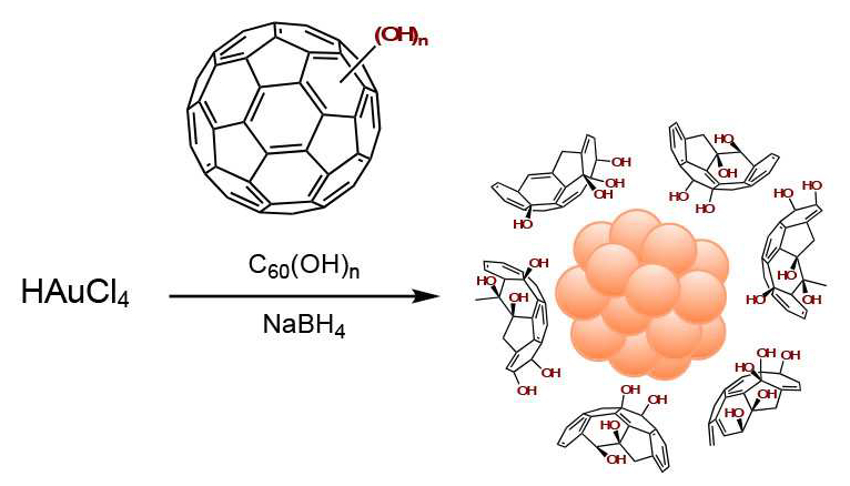 ---