After the split-up of DowDuPont into Dow, DuPont, and Corteva Agriscience, BASF again heads the list of chemical companies with the highest chemical sales. It is followed closely by Sinopec and then by Dow. Linde merged with Praxair to form an industrial gas giant and makes it to 10th place in the ranking this year.
Economic activity slowed down in 2019. Most companies saw a decrease in chemical revenues compared to 2018. The COVID 19 pandemic has caused the deepest recession the global economy saw in decades. This means prospects for 2020 are uncertain, the global gross domestic product (GDP) and chemical volumes are expected to decline.
The Top Ten Chemical Companies
(with amount of chemical sales in USD)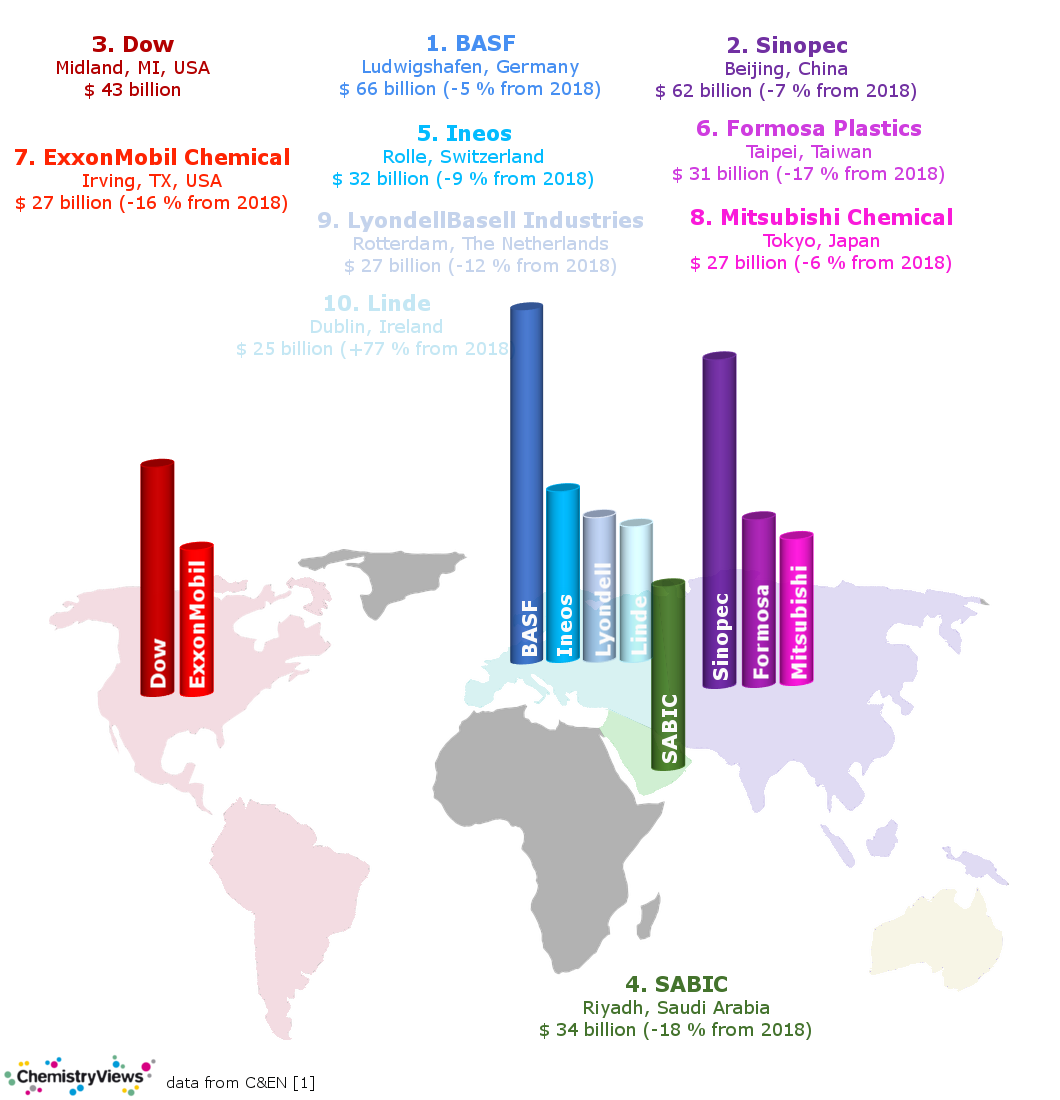 Their Chemical Footprint
The environmental NGO ChemSec has introduced a corporate benchmarking tool called ChemScore. It measures the chemical footprint of 35 of the world's largest chemical companies. According to ChemSec's 2020 evaluation, European companies topped the sustainability list with DSM performing best.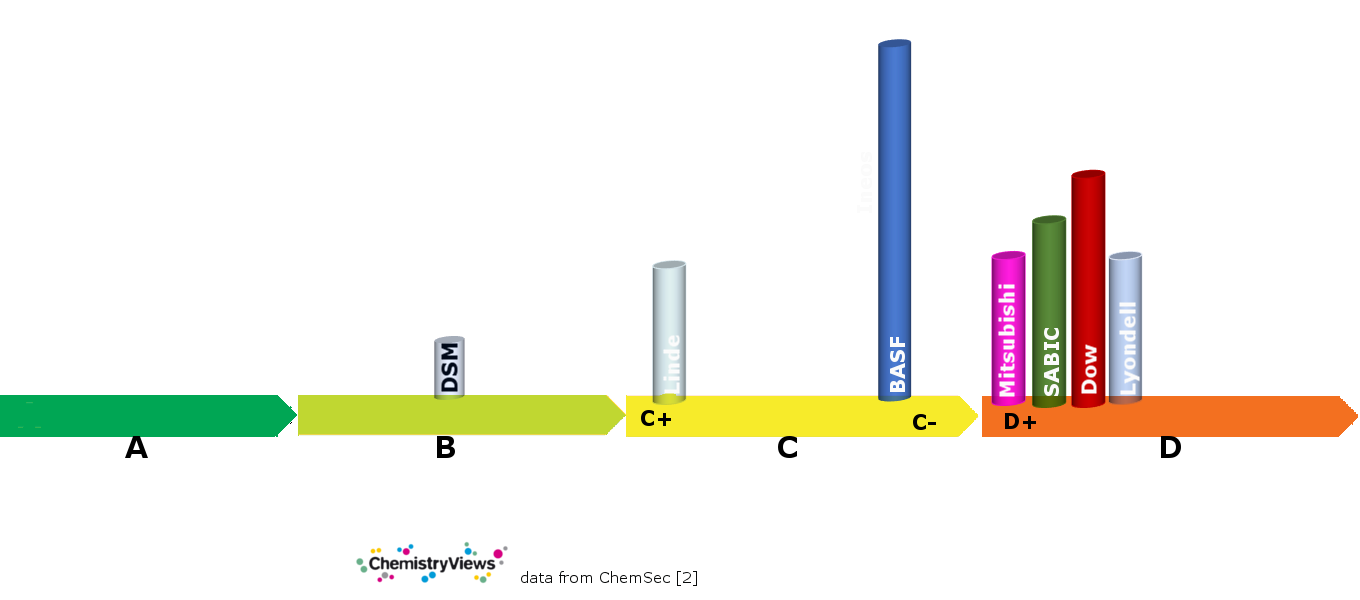 Chemical Sales of Global Top 50 Companies by Continent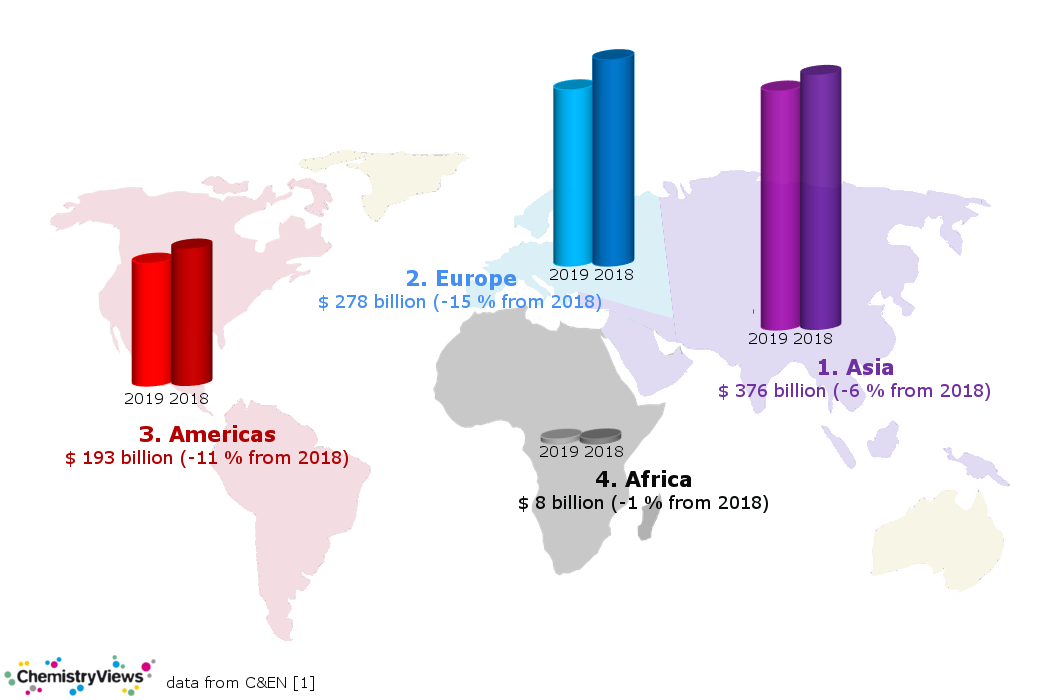 All data taken from:
C&EN's Global Top 50 – Sales and Profits Across the Chemical Industry Took a Hit in 2019, and 2020 will be Worse,
Alexander H. Tullo, C&EN staff,
C&EN July 27, 2020.
ChemScore Report 2020,
ChemSpec June 22, 2020.
Also of Interest