BASF is the chemical company with the highest sales in 2020, followed by Sinopec and Dow. Overall, combined chemical sales declined compared to 2019. In addition to the COVID-19 pandemic, sustainability (especially circular economy, plastic waste, and CO2 emissions) was an important topic in the chemical industry in 2020.
The Top Ten Chemical Companies
(with amount of chemical sales in USD)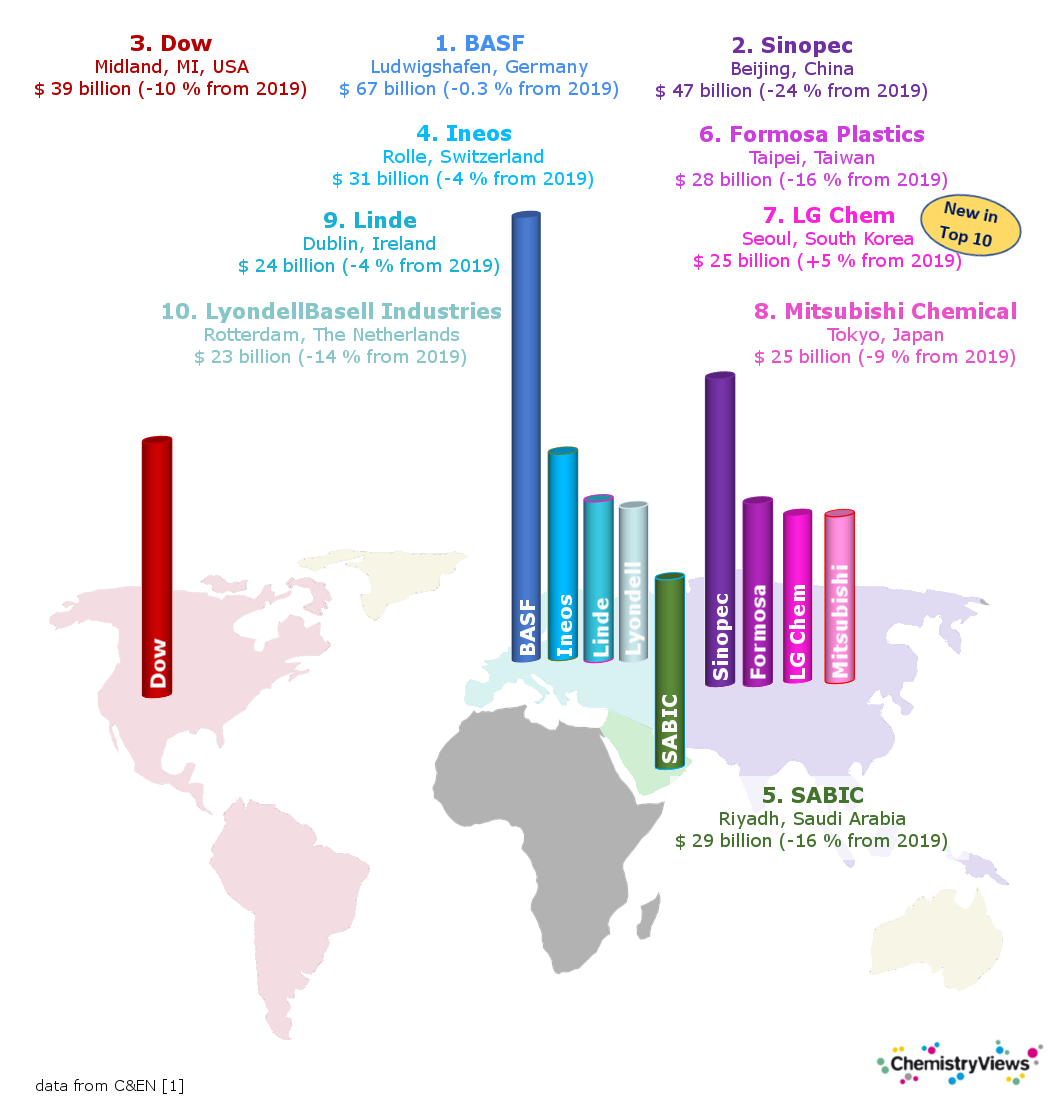 Their Chemical Footprint
The environmental NGO ChemSec has introduced a corporate benchmarking tool called ChemScore. It measures the chemical footprint of 35 of the world's largest chemical companies. According to ChemSec's 2020 evaluation, European companies topped the sustainability list with DSM performing best.
An update with more data and companies is announced for autumn.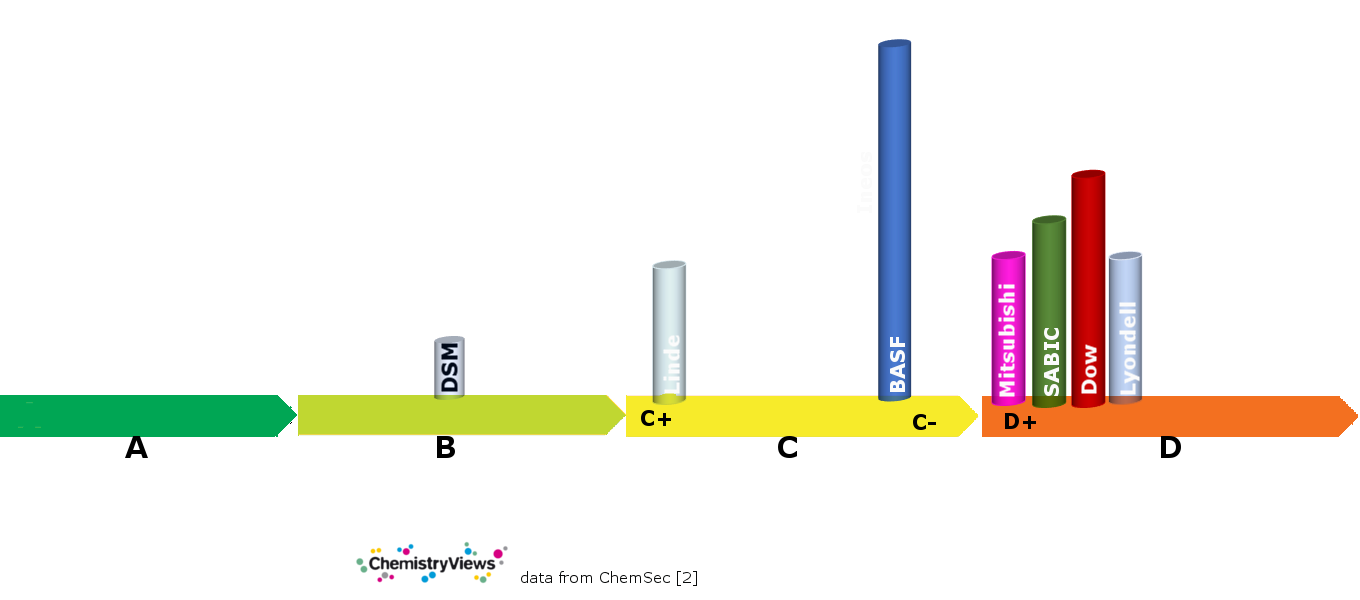 Chemical Sales of Global Top 50 Companies by Continent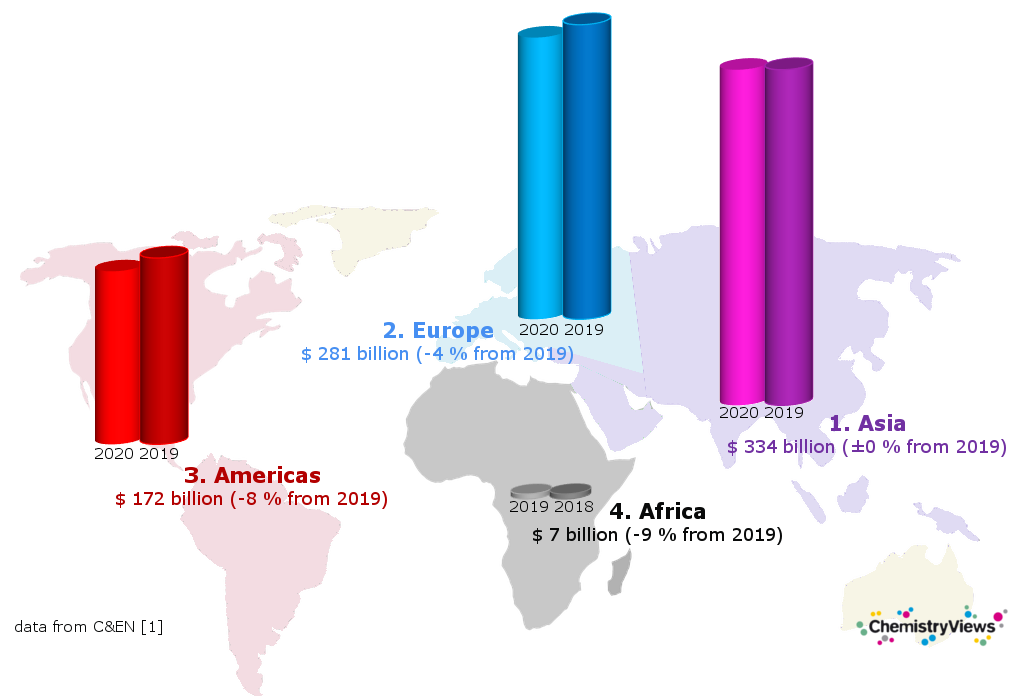 All data taken from:
C&EN's Global Top 50 – The industry is recovering from the COVID-19 pandemic,
Alexander H. Tullo, C&EN staff,
C&EN July 26, 2021.
ChemScore Report 2020,
ChemSpec June 22, 2020.
Also of Interest