Professor Michael Wink, Heidelberg University, Germany, is the founding director of the Institute for Pharmacy and Molecular Biotechnology and creator of an extremely popular course in molecular biotechnology offered by the university. He talks to ChemViews about his text book, An Introduction to Molecular Biotechnology: Fundamentals, Methods and Applications, his biotech course at the university, the future of biotechnology, and the best grapes to grow in Heidelberg.
You studied chemistry and biology, are a successful researcher in pharmaceutical biology, pioneered the molecular biotechnology course at Heidelberg University and additionally are very active in ornithology. Tell us a bit about how your career has developed?
As a university student I was very interested in biology and ornithology. Later, I received my Dr. rer. nat (PhD) in phytochemistry. After my habilitation in 1985, I was awarded a Heisenberg grant by the German Research Council to work at the Max Planck Institute for Breeding Research in Cologne, Germany, and then went to the Gene Center of the Ludwig Maximilian University in Munich. Here, we were 20 group leaders under the supervision of Professor Ernst-Ludwig Winnacker. He shaped a whole generation of scientists and the ideas from that time affected me very much. Topic-wise we could do whatever we liked and he took care of the money and the infrastructure. Many of us went on to attain leading positions in academia and biotech industry.

You co-founded the Institute of Pharmacy and Molecular Biotechnology at Heidelberg University. What fascinated you about this endeavor?
We started with a Graduiertenkolleg on Biotechnology in 1998 and then, due to the enormous success, gradually transformed it into a bachelor's and a master's course. We were the first in Germany to set up such a BSc/MSc curriculum. In addition, the Institute of Pharmacy and Molecular Biotechnology was founded which now consists of the former institutes of the Faculty of Pharmacy.
How is the course received today?
It is the most popular study course. We receive 20 applications for every position available.
All from Germany or from international students, too?
Applications can come from anywhere, there are courses in English, but the basic language is German. This means mainly German students are selected for the program.
You said you receive too many applications — how do you select your students?
We preselect them according to their written application and grades but also take into account social engagement or participation in research competitions like "Jugend forscht". Then we invite the best 400 for two 15 min interviews. We ask them about current themes, and see if they show interest in science related topics.
This is very time intensive, but has many advantages, as well. The personal contact provides us with many acceptances from very good students.

Do the students then stay until the end of their studies or do they change to other universities?
One third of them leave. They are very good – they make the change for the good. We have students leaving to Harvard or directly into the biotech industry, for example.
Your book An Introduction to Molecular Biotechnology: Fundamentals, Methods and Applications, after being very well received, was recently published in a second edition. What inspired the original idea for the book?
A colleague of yours from Wiley asked me if I would be interested in writing such a book. There was no book like it at the time. We had the Graduiertenkolleg at Heidelberg during this time with lots of young and ambitious colleagues. This is how I found my co-authors.


What is the best part of writing a book?
Each step has its beauties, but the very best is to create the concept or vision for the book. And to finally hold your own book in your hands is a thrill.
What is new to the second edition?
Well, first we changed to a larger textbook format and now have color throughout. We retained our clear-cut structure according to basics, methods, main topics, and economic perspectives, but added a lot of new sections, e.g., on systems biology, RNA interference, microscopic techniques, high throughput sequencing, laser applications, biocatalysis, current biomedical applications, and drug approval. With regard to pedagogical features, we offer learning objectives for each chapter, a glossary containing around 800 entries, over 500 important abbreviations, and a further reading section.

And there is also a chapter on how to start a company which I think is very impressive.
You are right. Some of the most ambitious students are thrilled by the idea of starting their own business or finding leading positions in the biotech industry. In our book we want to point out that this step requires additional knowledge and skills. Thus, we cover topics such as funding, patents, marketing, attracting and retaining personnel – things you will normally not learn at university. Paving the way from academia to industry is one of the aims of our book.

What advice would you give students thinking of embarking on a scientific career?
See the world and choose a good research group. Do whatever you have fun with instead of just thinking about what would be best for your career.
Which fields of biotechnology do you think will be most important in the future? And why?
I have no visionary abilities. Most research funding goes into red biotechnology and it also has the largest amount of public acceptance in Germany. Education and funding in green biotechnology is catastrophically low or almost dead in Germany. "Genes are dangerous" is the common thinking. It is very unfortunate, that a modern country like Germany demonizes such an important and promising technology. On the other hand, red biotechnology is generally accepted. Nobody cares about recombinant pharmaceuticals today. But in the 1980s, for example, the green politician Joschka Fischer banned insulin production in Germany. So this German technology was moved to France and the USA.
In general, genetic engineering and stem-cell research are very interesting fields that have received much focus in research and funding. Personalized medicine as well as all related topics like the nanotargeting of active agents and drug combinations or gene therapy, are pursued by pharmaceutical companies. From their perspective biotechnologically developed diagnostics promise a quicker return of investment compared with drugs with their long clinical trials.

You just came back from a research stay at Madagascar. What did you do there?
We applied for an interdisciplinary DFG project (Forschergruppe) on evolution research which should run for five years. Apart from some research in the US, not much has been done on this so far. Madagascar is said to have drifted from India to Africa but is close to Africa. So we have a set of species of Asian and African origin that under the island situation have developed into a large number of endemic species. Nevertheless, due to the relatively few original species members they are not very diverse in terms of their genomes. Thus, this project is more important from an evolutionary point of view than from a phytopharmaceutical one.
Madagascar is one of the poorest countries. It has not much infrastructure. We went there to test how the project can be undertaken and DFG colleagues joined us to evaluate the whole project.
Are researchers from Madagascar involved?
Yes, the University of Madagascar is also involved in the project. It is also a kind of capacity building project, as it is planned to have some of their students spend some time here in Heidelberg.
What are your other interests?
I am a biologist and ornithologist. I regularly organize tours to watch local birds. Just recently on the occasion of the German "Day of Biodiversity" we had an excursion to a heathland site where we watched the rare European Nightjar in its nightly activities.
Also, I am a hobby winemaker. For more than 20 years now I have had a small wine yard near Heidelberg.
What grapes do you grow?
Ruländer, or Pinot gris, a white wine grape which grows very well in this area. It is a mutation of the Pinot noir but it is more difficult to make a decent red wine in our area. Once pressed and fermented, it takes about two years to mature using barrels made out of special plastic. Well, this process is again biotechnology, isn't it?
Sounds interesting. How does it taste?
As I am not doing this for my living, every year tastes different. There are great years and also some sour ones. But when it comes to tasting I suddenly have many friends …
Yes, we would like to come, as well. Thank you very much for the interview.
---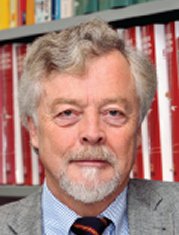 Michael Wink studied biology and chemistry in Bonn, Germany, at the Rheinische Friedrich University and was awarded his doctorate from TU Braunschweig, Germany, in 1980. After gaining his lecturing qualification (habilitation) in 1984/1985, he was awarded a Heisenberg grant by the German Research Council (DFG) to work at the Max Planck Institute for Breeding Research in Cologne, Germany, and then at the Gene Center of the Ludwig Maximilian University in Munich, Germany. Following the position as Chair for Pharmaceutical Biology at Mainz University, Germany, in 1988, he accepted the post of Professor for Pharmaceutical Biology at Heidelberg University, Germany, one year later. Between 2002 and 2004, he was the founding and managing director of the Institute of Pharmacy and Molecular Biotechnology, and dean from 2001 to 2005 for the new and popular course (BSc, MSc) in molecular biotechnology offered by the university.
Professor Wink's areas of interest include pharmaceutical research, molecular biotechnology, and medicinal plants, as well as research into secondary metabolites and evolution.
Photo: © Friederike Hentschel
---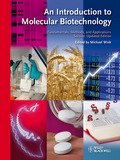 2nd Edition
M. Wink
Wiley-VCH Verlag GmbH & Co, KGaA, Weinheim, 2011.
ISBN: 978-3-527-32637-2
(Book also available in German)
Book Review:
An Introduction to Molecular Biotechnology: Fundamentals, Methods, and Applications (2nd edition),
Sang Yup Lee,
Biotechnol. J. 2011.
DOI: 10.1002/biot.201100262