The DECHEMA Gesellschaft für Chemische Technik und Biotechnologie e. V. (Society for Chemical Engineering and Biotechnology) just hosted the combined meeting of the 8th European Congress of Chemical Engineering, the ProcessNet-Annual Meeting, the 29th DECHEMA Biotechnology Annual Meeting, and the 1st European Congress of Applied Biotechnology in Berlin, Germany.
Professor Kurt Wagemann, Executive Director of the DECHEMA, talks to Dr. Vera Köster, ChemViews magazine, about this most important event and meeting point for chemical engineers and biotechnologsists from around the world. He gives his ideas about the future of chemical engineering and biotechnology, outlines how the DECHEMA will change, and shares the best parts of his job.


What is most important for you about these combined conferences?
What we hear as a first response from participants, but also from my own impression, is that it definitely was an excellent idea to have four congresses together. And to not only have the conferences at the same place and time, but to have a joint program with joint sessions. Through this concept classical chemical engineers and biotechnologists can learn a lot from each other and we see increased cooperations. And I am pretty sure that this will be the concept of the future.
So we will see these conferences held together again?
That these four conferences were held together was due to the fact that we here in Germany decided to have the ProcessNet annual meeting and the annual meeting of the Biotechnologists included in the program.
It is already decided that the next DECHEMA Biotechnology Annual Meeting and the ProcessNet Annual meeting will take place together in Karlsruhe, Germany. And the 9th European Congress of Chemical Engineering (ECCE-9) in The Hague, The Netherlands will indeed be supplemented by the 2nd European Congress of Applied Biotechnology (ECAB).
Is chemical engineering and biotechnology growing closer together?
I see this trend. And we in Germany try to encourage it. For example, we held a joint strategy meeting with the Board of ProcessNet which represents the chemical engineering community and the Board of our section of Biotechnology. The members of both boards discussed a lot in depth and generated very specific ideas on how to cooperate.
Just to give an example: Particle handling, at first sight, seems not to have too much to do with biotechnology. But if you go into a deeper discussion, filtering technology is a joint problem in particle handling as well as in fermentation processes. The huge expertise of our chemical engineers in this area can produce solutions to many problems colleagues in the fermentation job are facing.
Another example is biorefineries. Producing chemicals, fuels, or polymers from biomass will only work if chemical engineers and biotechnologists work together.
How is chemical engineering evolving?
General trends are multiscale modeling, systems engineering to optimize systems as a whole and not just as single unit operations; and also biologization of chemical engineering as I would call it, because more and more engineers are getting interested in biological systems and would like to bring in their know-how to this area.
How does the DECHEMA react to these trends?
Our mission, since the foundation of the DECHEMA more than 80 years ago, is to bring together scientists and engineers from different fields. It is the strength of DECHEMA to provide the platform for cooperation, and for collecting knowledge about the needs of colleagues in other fields. As this is something one definitely has to catalyze actively, we, for example, organize special events where scientists from different fields meet. Especially the smaller events on specific topics are very interesting where members of different communities contribute in a workshop and discuss the topic together.
So where do you see the future of conferences? Will there be large or small events or virtual events?
You are addressing the most important subject for our conference organizers.
Generally we have the trend that people prefer to go to very specific events with a focused topic and thus such events must be provided by the scientific communities. Therefore, we must have early analyses to identify such hot topics.
The great advantage of large events are plenary and keynote lectures, which give a broader overview of the subject and which tell people what is going on, what the trends are, so that somebody who primarily attends to visit specific sessions, in addition can get knowledge of relating topics.

So that by this they might find new topics for their own research?
Exactly. And this broader overview on what is happening in the scientific world can only be given at larger conferences.
And regarding online conferences: Our biotechnology association VBU regularly offers webinars – one or two hour long presentations on a very specific subject where people can attend from their desk via their computer. This is a concept which will grow and become more important. But nevertheless, the physical meeting, face to face, beer glass to beer glass, will always be unique and important. So I do not see a real competition, they all complement each other.
Can you tell us about the upcoming changes in the organization of the DECHEMA?
In the present concept, which will be implemented by the beginning of next year, the monolith DECHEMA will be split into three organizations.
In the center, the nonprofit DECHEMA society provides all services including conferences and decision papers in the same way, quality and amount as before.
Then the exhibition activities, first of all the ACHEMA next year, but also for example the ACHEMASIA, will be handled by a limited liability company (GmbH).
Our research institute, the Karl-Winnacker-Institut of DECHEMA, which we are very proud of as it addresses key topics important for the future of an industrial society like corrosion protection, biotechnology, electrochemistry, will become an independent nonprofit foundation to gain more visibility. Via donors it will have a much closer link to industrial chemistry companies of different sectors.
Both the nonprofit foundation and the nonprofit DECHEMA society will become the owners of the exhibition company.
This is the concept, but of course, as a major reorganization it will need the vote of the members. So, therefore, the meeting of the members in November will be quite an important one.
When did you start at DECHEMA and what were you first doing?
I started at DECHEMA more than 20 years ago on a project to analyze new trends in chemistry and chemical engineering and, later on, in biotechnology as well. Originally, I am a physical chemist or spectroscopist, so by this I have gained a deeper insight in the field as a whole.
Very early on I was also a project coordinator and manager. I still would love to do this, if I had time. However, last year I finished my last huge European project: as the coordinator of what was fortunately a very successful project on the use of nanoparticles for drug delivery. It is a bit of a pity that I had to say goodbye to this part of my career, now younger colleagues have taken over very successfully.
What do you enjoy most about your job now?
Presently, of course, I have a lot of other tasks which do not have so much to do with science and engineering, but I very much enjoy visiting at least one or another scientific conference and I am still very interested in emerging topics. I am fascinated by cooperations of different scientific fields and have an eye on early translation into industrial applications.
Thank you very much for the interview!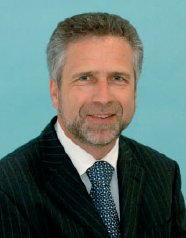 Professor Kurt Wagemann studied chemistry at the Ludwig-Maximilian University, Munich, Germany, and received his diploma there under the supervision of Gerhard Ertl.
He joined the DECHEMA in 1989 after receiving his Ph.D. at the Max Planck Institute of Quantum Optics, Garching close to Munich. In 1992, he became Manager of the Research Planning Work Group and in 1994, he became the Vice President of Research Promotion and Events, taking over as President in 2000.
Since 2005, Wagemann has been the Honorary Director of Forschungsgesellschaft Messtechnik, Sensorik und Medizintechnik e.V. (Research Organization for Process Measuring, Sensor and Medicinal Technology), Dresden, Germany. He was promoted to Deputy Managing Director of the DECHEMA and CEO of ProcessNet, an initiative of the DECHEMA and VCI-GVC, in 2007. Since 2010, he has been Executive Director of the DECHEMA. He is also a honorary professor at the University of Stuttgart.
---