Chromatography has provided significant contributions to the fields of molecule characterization as well as purification over the last century, thereby being quite unique in its flexibility and scaleability.
The development of biotherapeutics would have been impossible without chromatography-based purification strategies.
Future areas for exploitation are the combination with other separation concepts together with model-based approaches for materials and process design.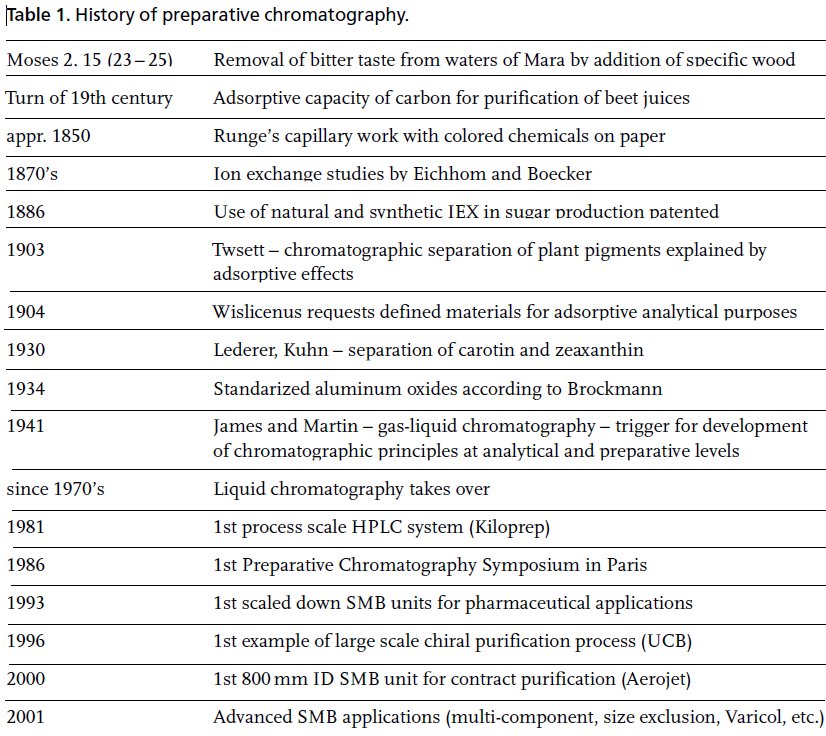 © Wiley-VCH
---