The use of social media is increasing, also within the scientific community. Dr. Vera Koester, ChemViews magazine, asks Professor Rafael Luque, Universidad de Cordoba, Spain, about his experiences with the use of social media and what benefits he sees from this.
How do you use social media?
I have a profile in LinkedIn and use ResearchGate daily for scientific exchange. I wasn't a facebook person until relatively recently and still don't use it too often.
Can you explain what ResearchGate is, please?
ResearchGate is a social network based on scientific contributions of scientists from all around the world – putting it into very simple terms.
And what got you interested in the network?
Well, basically I got invited and I was curious to see what was going on there. I got the invitation after attending the EuCheMS Conference in Torino in 2008 – someone created a group based on contributions from our symposium. So it started with scientific curiosity …
What is different to other services like facebook, LinkedIn, and twitter?
When I first joined, just a few months after its creation in September 2008, I thought that it would be the "scientific facebook". However, people will be surprised to see how much networking is currently ongoing on ResearchGate in terms of exchange of ideas, collaborations, interdisciplinary exchange, joint papers between researchers, and I have even seen recently scientists looking for partners for consortia and European proposals!
It is great how people comment and give advice, and I like having the possibility to help young researchers and talents from less developed countries that are very self-motivated to do research with the minimum of the minimum.
Do you think this is unique due to the functionalities of ResearchGate?
Maybe yes. LinkedIn may have similar functionalities, however, e.g., with the new 'Project' functionality of ResearchGate you can set up a kind of "private" group and invite the scientists you want to discuss a particular subject. You can upload files, images, comments, and anything you like. I have started using it for the students in my group to let them know about interesting papers related to our research so that we can discuss them. Of course, we use this only when I am not in my office.
Throughout ResearchGate the quality of the posts is higher and you interact more. This will probably increase due to the new functionality where you receive a score based on your contributions (publications, followers, questions and answers) and their impact on others.
You mentioned that interdisciplinary exchange and cooperation is one of the benefits. Can you give an example from your experience on this?
One example is that a couple of years back I got in touch with a 20 year old BSc student from the Philipines, Rick Arneil Arancon. Rick was originally interested in finding an alternative methodology to obtain biodiesel from waste oils using a catalyst that he wanted to develop. I gave him some advice and some literature references. Then the contact developed into a closer supervision, he was asking for some advice on how to do this and that and at the end we managed to do some nice work together. He prepared the catalyst that we fully cartacterized in my lab and we got a nice publication together in Green Chemistry.
Are there mainly young scientists involved in the network?
The majority, I would say, are young scientists and in many cases they are very talented and motivated kids from developing countries like India, Iran, Pakistan, Phillipines asking for help, resources, and so on. It is truly encouraging at times, because research is interesting and nice in our lives as scientists but we should never forget that PEOPLE are the most important thing in the world that we live in. I live with this motivation and, for example, when working together with my group it is not all about business and money and supervision but to learn how to be a father, a friend, or a brother at points depending on the situation. This is truly difficult but a wonderful personal experience!
You can promote sciences from developing countries, attract kids to sciences, change the perceptions of people – we can do so much in this regard to shape a better future and this is part of what you can also find on ResearchGate.
How important is communication like this among researchers?
This is something that is often missing among researchers, especially from different disciplines. We do not speak the same language and often we do not understand each other. I had the great pleasure of working in a couple of highly interdisciplinary teams during the past years, involving chemists, biochemists, environmentalists, economists, biologists, etc., and I understand how difficult this can be. ResearchGate is surprisingly contributing to improve this communication, bridging the gaps of many disciplines, and most importantly bringing people together. It will obviously always have the "facebook" kind of facade to many scientists, but it is way more than that.
Why do researchers need their own social networking site in your opinion?
Well, I guess humans are social entities and obviously scientists as well. Regardless of what many people think about us, we are also sociable and having our own social networking site makes people want to be in touch with each other and for scientists in our world this is very important! It is always good to be aware of what scientists are doing in your field and if you can mix this with a little social entertainment, the equation balances out.
How did your career develop?
I am still developing my career and it has not been particularly easy.
I studied chemistry and gained my Ph.D. in Spain. Then I moved as a postdoc to the group of Professor Clark at York University, UK. Both, him and Dr. Macquarrie – and also Vitaly Budarin – supported me a lot over the three splendid years I spent in their labs and I will be always grateful for that. Then at some point I needed to move on with my life and career so I decided to go back to Spain – just when the financial crisis was starting to hit the country – to start my own group with some good students and minimum funding. Still, I am very proud of my career to date, which has been very successful thanks to the help and support of Professors Campelo and Romero in Cordoba as well as the many nice, brilliant, and hard working collaborators and students I have had to date. Without them, none of this would have been possible, so here goes a BIG thank you to all of them, especially to my wife Alina Balu, also a chemist, who supported me and stood by my side all these years.
What is your research focused on?
My background was originally synthetic organic chemistry from which I started working on materials science and heterogeneous catalysis during my Ph.D. Then my postdoc in the UK was mostly focused on green chemical methods, renewable resources, and the biorefinery concept. So, back at Cordoba my group carries out research focused on nanoscale chemistry like supported nanoparticles on porous materials and nanomaterials, on green chemical methodologies like microwave and flow chemistry and mechanocatalysis related to heterogeneously catalysed protocols as well as, more recently, biomass and especially waste valorization to high added value chemicals and biofuels. All research lines have given the group a great deal of success over the past few years.
What got you interested in sciences?
I was always fascinated by chemistry because it's in everything. Everything we are eating, breathing, wearing or sitting on is chemistry! I was also good at sciences (but not physics!), and especially chemistry so I guess that is most probably the reason why I became a chemist – excuse me, a molecular designer.
What are your future plans?
Well, there are many things on the agenda. After good experiences with some of our ideas and a spin-off that we started at our department in 2007, followed by another spin-off at the University of York based on the Starbon materials – which are subjects of several patents and a publication in Angewandte Chemie – I started up my own company, Green Applied Solutions, in 2012 with three of my best friends and collaborators. Here we have a long way to go!
Apart from this, Europe is now the right place for Spanish Researchers to focus on, so I will be re-applying for the European Research Council Starting Grant that I did not get this year as well as continuing the research and project application we have been carrying out for the past years, which I hope can give us some papers in Angewandte Chemie!
What else do you like doing outside of science?
I love travelling – it's one of my favourite hobbies. This summer I have been based at the Max Planck Institute in Berlin, Germany, with Professor Antonietti and have had the opportunity to visit other places as part of the Green Talents Award 2011 I received last December from the Federal Ministry of Science and Education in Germany, for which I am also very grateful.
When I'm home, I enjoy playing video games and listening to music, another of my main hobbies. If I wasn't a chemist I would probably be a DJ!
Thank you for the interview.
---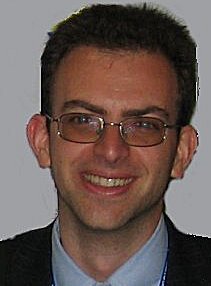 Rafael Luque studied chemistry at the Universidad de Cordoba, Spain, graduating in 2001. He gained his Ph.D. there on the topic of mesoporous alumino- and galosilicates M41S as catalysts and supports for aromatic alkylation and n-alkane hydroisomerisation processes. In 2005, he moved to the University of York, UK, as a postdoctoral researcher. He was appointed a lectureship in chemistry at the Universidad de Cordoba in 2008.
After turning down a Lectureship at Cork University in Ireland, he was appointed as Ramon y Cajal Fellow in 2009. In 2011 he was awarded the Green Talents Award and the Marie Curie Prize to young researchers.
Luque's research focuses on biomass and waste valorisation practises as well as the areas of (nano)materials science, heterogeneous catalysis, biofuels and green chemical methods in synthetic organic chemistry. He has published over 130 research articles, filed 3 patent applications and edited 4 books as well serving on the Editorial Boards of several journals, including Chemical Society Reviews, Catalysis Communications, and Current Green Chemistry.
Selected Publications
link to ResearchGate