The Nobel Prize in Chemistry will be announced on October 10, 2012.
Last year, Dan Shechtman, Israel Institute of Technology, Haifa, was awarded the prize for the discovery of quasicrystals.
ChemistryViews readers had predicted a male scientist from America, working in the field of nanotechnology would win, with many people suggesting Michael Grätzel as a possible candiatate. We invite you to once again vote for who you think will win and see if we can get any closer this year …
The voting is now closed.
See the Final Voting Results Wednesday 10 October for the final predictions for the 2012 winner.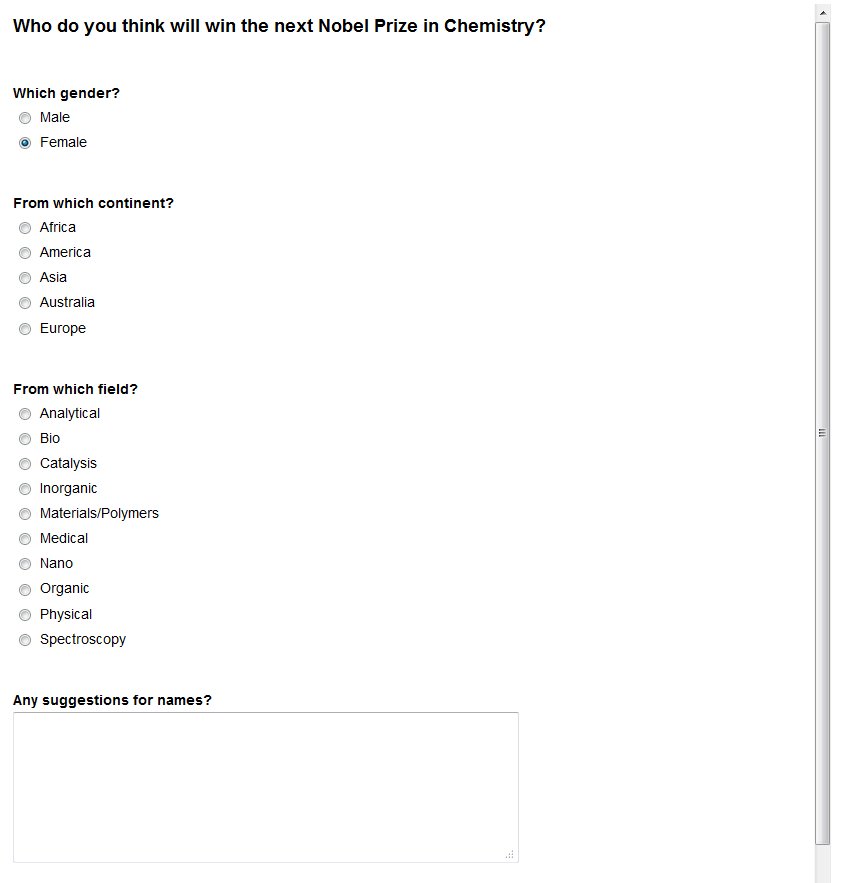 See also: