Chemistry Shaping the Future


Химия во имя будущего
The German-Russian symposium organized by LANXESS and the Russian Academy of Sciences was held at the Central House of Scientists in Moscow, Russia, on November 8th.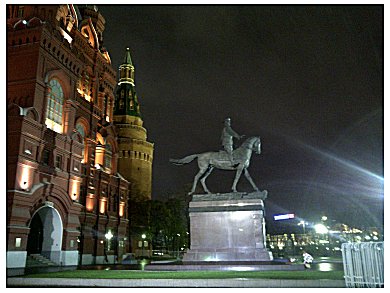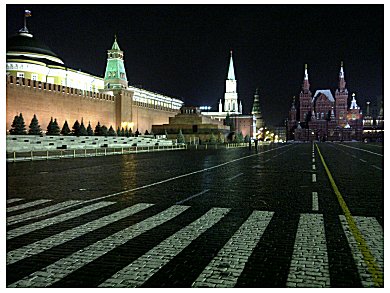 As part of Germany Year in Russia 2012/2013, the symposium, with around 400 participating scientists from Russia and Germany, many prominent speakers, and the patronage of Dr. Georg Schütte, State Secretary in the German Federal Ministry for Education, Science, Research and Technology, and Igor Fedyukin, Deputy Minister of Education and Science of the Russian Federation, was a special highlight in the cooperation between Russia and Germany.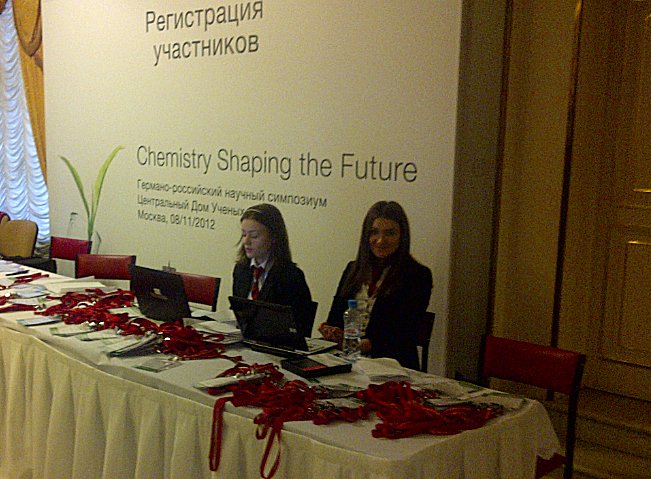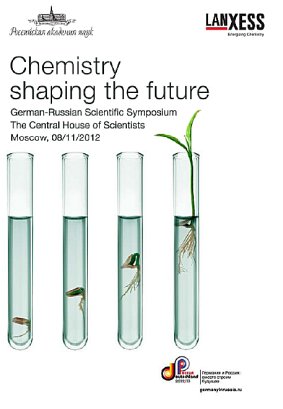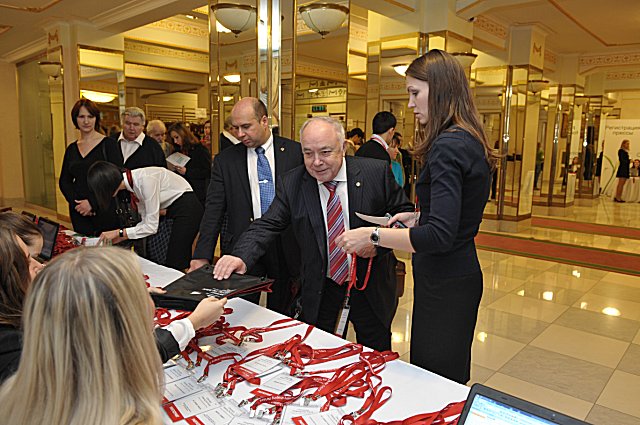 The House of Scientists
Дом ученых
The symposium took place in the Russian Academy of Sciences Central House of Scientists. This club of the Russian intelligentsia from science, culture, and art was founded in 1922. It is located in Prechistinka Street in Moscow. It was completed in 1910 in neoclassicism style with modern elements. It was one of the most luxurious buildings in Moscow of early twentieth century.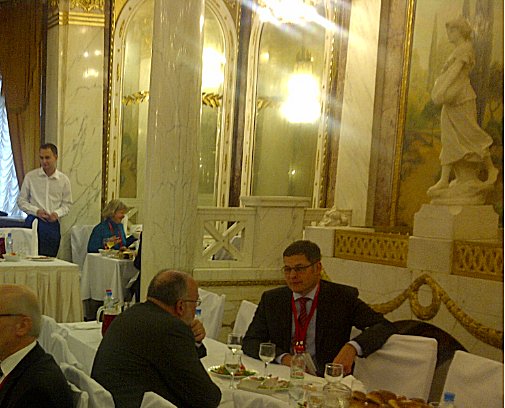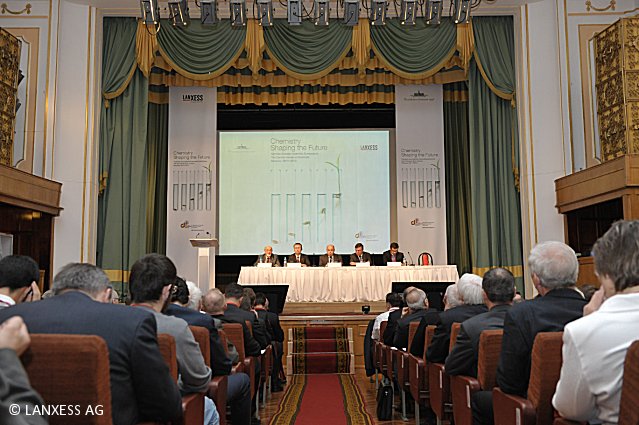 The venue provided the perfect setting for networking and scientific discussions.
The Symposium opened with a welcome addresses from Russian and German representatives like Dr. Werner Breuers (pictured below right), Board of Management, LANXESS AG, Leverkusen, Germany, and Academician Sergey M. Aldoshin, Vice-President of the Russian academy of sciences, Moscow, Russia.
Long Tradition of German Russian Cooperation
Давняя традиция сотрудничества с Германией России
German and Russian cooperation has a long tradition and education and sciences are the supporting pillars of this partnership. Especially the chemists were pioneers in this partnership. The Russian Academy of Sciences has been closely related to Germany since its foundation: The first members of the academy came from Germany. The polymath Mikhail Vasilyevich Lomonosov studied in Germany.
Today there are more than 700 university partnerships. Every year between 12,000 to 14,000 young Russian researchers study at German universities, about 1400 Germans study at Russian universities.
Dr. Breuers said that modern cooperation is focused around the formation of research clusters and innovation alliances between research institutions, universities, and industry.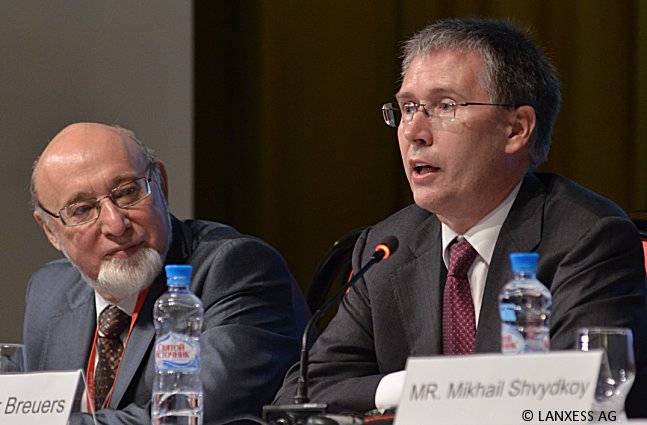 The program continued with 16 talks from well-known German and Russian scientists in two parallel sessions. These included:
Innovation is the Key Driver of Economic Growth
Инновации являются ключевым фактором экономического роста
Professor Hans-Jörg Bullinger (pictured below), President of Fraunhofer Gesellschaft, Munich, Germany, showed that as the knowledge content is increasing, individual players are no longer able to develop all the competencies necessary to create innovation in the knowledge-driven economy, so they need to form innovation networks. Managing innovation in such a network poses new challenges for companies as they need to adapt their way of working and develop 'networking' competencies. Studies in industry showed that companies that have good interlinks with their customers, their suppliers, and with research organizations are much better in revenue generation from new products or in the average sales of the last four years than their competitors.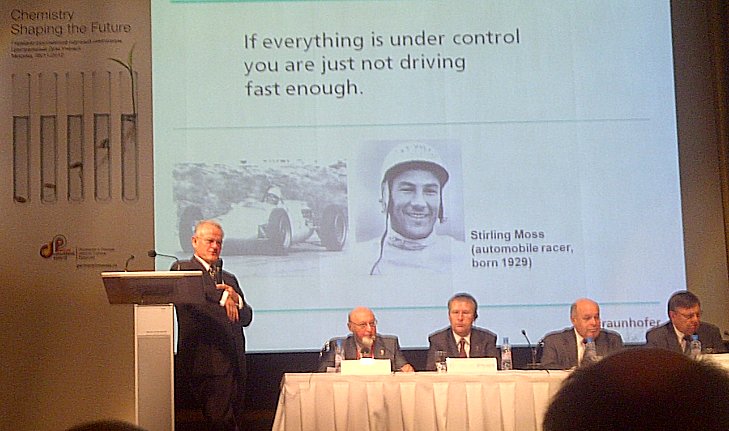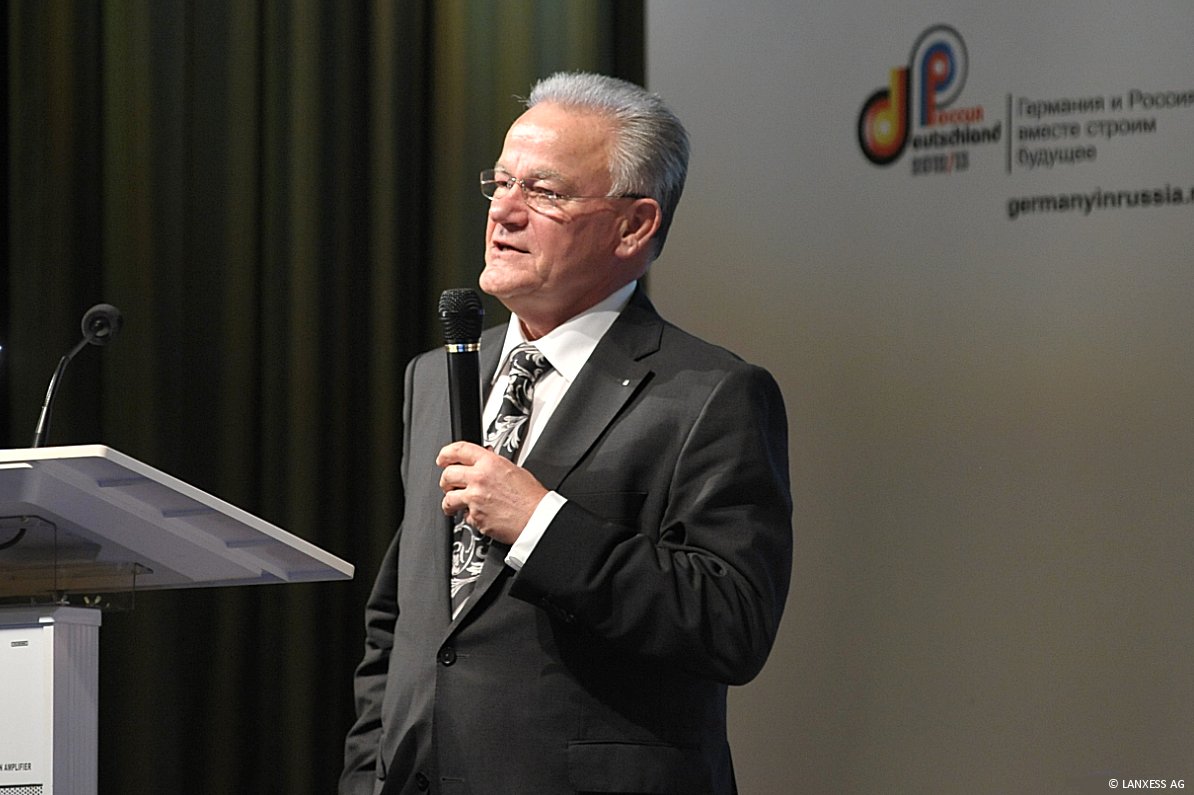 To conclude, Bullinger cited His Royal Highness Prince Philip the Duke of Edinburgh, who said "Innovation depends on invention. Inventors should be treated as the rock stars of industry." Bullinger thinks there is still room for development here. It is not enough that we tell employees: "Be creative!" "Develop something!", we also have to support them.
History of Semi-conductor Research
История исследований полупроводников

Ac. Zhores I. Alferov talked about the history of semi-conductor research. He received the Nobel Prize in Physics in 2000 as inventor of the heterotransistor. He is Vice-President of the Russian Academy of Sciences, Chair of the Presidium of the Scientific Center in Saint Petersburg, and Co-chairman of the Scientific and Advisory Council of the Skolkovo Innovation Center near Moscow, all Russia.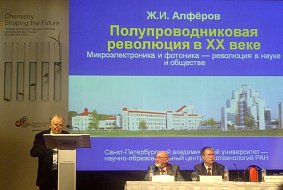 The discovery of the transistor formed the basis for the development of semiconductor electronics of the 20th century. The development of semiconductor heterostructures has allowed the current state of fiber-optics communication, the use of cell phones, CDs, and LED lighting. It also opened up the field for creation and research in low dimensional electronic gas structures.
The integration of the semiconductor heterostructure photonics with silicon chips will, in Alferov's opinion, become the most promising of its new stages in the future.
Extreme States of Matter
Экстремальные состояния вещества
Professor Vladimir E. Fortov, Director of the Joint Institute for High Temperature, Russian Academy of Sciences, and Head of the Department of Energetic, Machinery, Mechanics and Control Systems, Russian Academy of Sciences, Russia, is a pioneer in high-energy density physics, strongly-coupled plasmas, hot-condensed matter, shock-compression science, and their applications. He used intense shock waves for investigations of physical properties of plasmas under extreme pressure and temperature. His experimental investigations are important for astro- and planetary physics as well as other high temperature applications. His wide-range semi-empirical equations of state and destruction, deformation and energy release models are used for multidimensional numerical simulations of pulsed high-energy processes.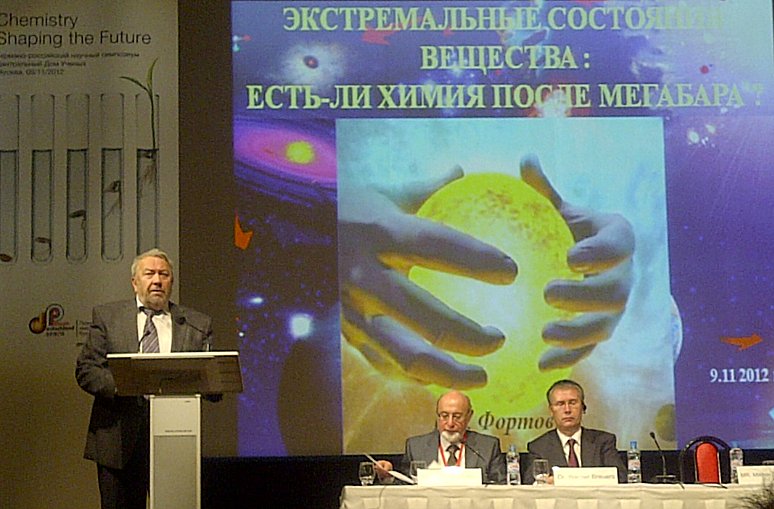 In the background of the photo above are the session chairmen: Acad. Sergey M. Aldoshin (left), Vice President of the Russian Academy of Sciences, Moscow, Russia, and Dr. Werner Breuers, Board of Management, LANXESS AG, Leverkusen, Germany.
Clean Water
Чистая вода
Clean water scarcity is one of the essential global challenges with the gap between water demand and supply growing larger and larger. Dr. Michael Schelhaas, Head of Product Innovation, GF Innovation & Technology, LANXESS, Leverkusen, Germany, gave examples of how innovations lead to tools for clean water and further improves these technologies.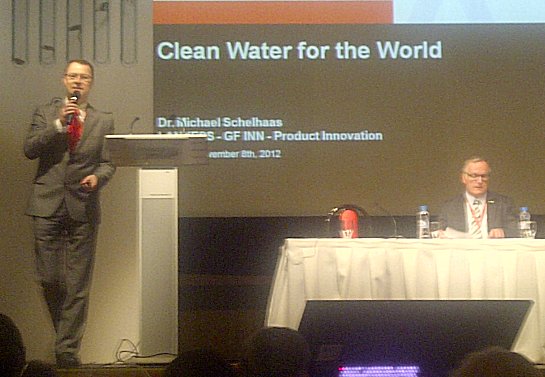 The Lewabrane® Reverse Osmosis (RO) membrane elements and the Lewatit® ion exchange resins, for example, offer tailor made solutions for over 500 applications in various fields like food and beverages, energy, or chemicals. The ion exchange resins can, for example, remove arsenic and are reliable to concentrations lower than 1 ppb.
The complete program with the other talks can be found at http://chemistry4future.com/eng/?p=1
The day concluded with a gala dinner.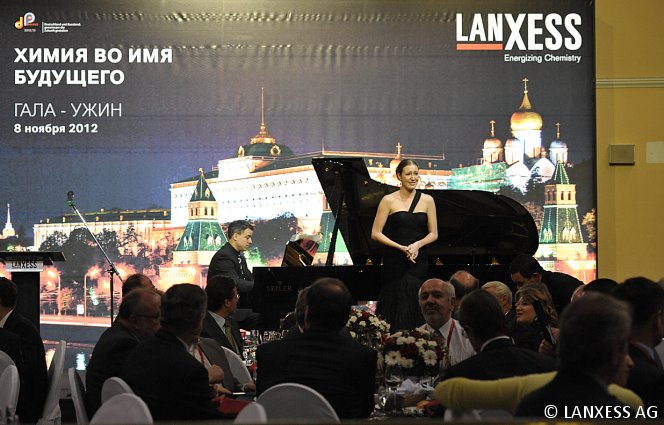 ---