Robert Langer, Massachusetts Institute of Technology, USA, has been awarded the 2013 Wolf Prize in Chemistry. The prize is awarded annually in each of the fields of Agriculture, Chemistry, Mathematics, Medicine, Physics, and Arts to people who have made contributions for the benefit of mankind. Langer receives the prize for conceiving and implementing advances in polymer chemistry that provide both controlled drug-release systems and new biomaterials.
The prize is presented by the President of the State of Israel, in this case H. E. Shimon Peres, at a ceremony at the Knesset (Israel´s Parliament), in Jerusalem on May 5, 2013. The Israel Chemical Society (ICS) will be holding a symposium in honor of Robert Langer at Ben Gurion University, Beer-Sheva, Israel, on May 7, 2013.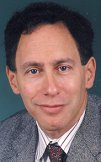 Robert Langer studied chemical engineering at Cornell University, New York, USA, graduating in 1970. He gained his Sc.D. in chemical engineering from Massachusetts Institute of Technology (MIT) in 1974 and joined the faculty at MIT shortly after. He became full professor there in 1985 and since 2009 has been the David H. Koch Institute Professor. Among his many roles, Langer has served as a member of the US Food and Drug Administration's (FDA) SCIENCE Board and as its Chairman from 1999–2002. He is also a member of the International Advisory Board of Angewandte Chemie.
Langer's research focuses on mechanisms of release from polymeric delivery systems and applications of these systems, including the development of effective long-term delivery systems for insulin, anti-cancer drugs, growth factors, gene therapy agents, and vaccines. He also works on developing controlled release systems that can be magnetically, ultrasonically, or enzymatically triggered to increase release rates.
---
Selected publication by Robert Langer:
Modular 'click-in-emulsion' bone-targeted nanogels,
Daniel A. Heller, Yair Levi, Jeisa M. Pelet, Joshua C. Doloff, Jasmine Wallas, George W. Pratt, Shan Jiang, Gaurav Sahay, Avi Schroeder, Josh E. Schroeder, Yieu Chyan, Christopher Zurenko, William Querbes, Miguel Manzano, Daniel S. Kohane, Robert Langer, Daniel G. Anderson,
Adv. Mat. 2013.
DOI: 10.1002/adma.201202881
A Highly Tunable Biocompatible and Multifunctional Biodegradable Elastomer,
Maria José Nunes Pereira, Ben Ouyang, Cathryn A. Sundback, Nora Lang, Ingeborg Friehs, Shwetha Mureli, Irina Pomerantseva, Jacob McFadden, Mark C. Mochel, Olive Mwizerwa, Pedro del Nido, Debanjan Sarkar, Peter T. Masiakos, Robert Langer, Lino S. Ferreira, Jeffrey M. Karp,
Adv. Mat. 2013.
DOI: 10.1002/adma.201203824
A bio-inspired polymer composite actuator driven by a water gradient,
Mingming Ma, Liang Guo, Daniel G. Anderson, Robert Langer,
Science 2013, 339(6116), 186–189.
DOI: 10.1126/science.1230262
Also of interest:
The Israel Journal of Chemistry has recently published four special issues for the Wolf Prize, honoring the chemistry awardees.