The chemical sector is very important for the small country of Finland. In recent years, with the decline of the electronics industry and the forestry sector, the chemical industry has grown to be Finland's most important export industry. Several factors explain this growth, but the chemical companies themselves are among the main driving forces: these industrial companies have the know-how to create growth through the introduction of new, innovative products and services to the market.
Chemicals are Finland's largest single product group in exports. Its share of Finnish exports is growing evenly, already amounting to one-fourth. The Finnish chemical industry directly employs over 30,000 people in Finland and 29,000 people abroad. In 2012, the value of exports totalled approximately EUR 13.3 billion.

World Chemical Sales: Geographic Breakdown
World chemicals sales in 2011 are valued at € 2,744 billion. The European Union accounts for 19.6 % of the total.
* Rest of Europe = Switzerland, Norway, and other Central and Eastern European countries
(excluding the new EU-12 countries)
Unless specified, chemical industry excludes pharmaceuticals
Unless specified, EU refers to EU-27
Source [1]
Finnish Exports of Goods by Sector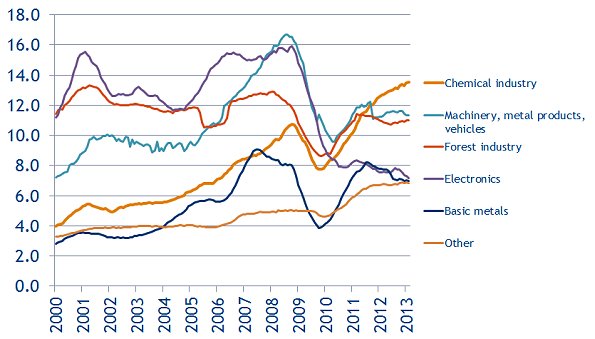 Source [2]
Exports of the Finnish Chemical Industry by Product Group in 2012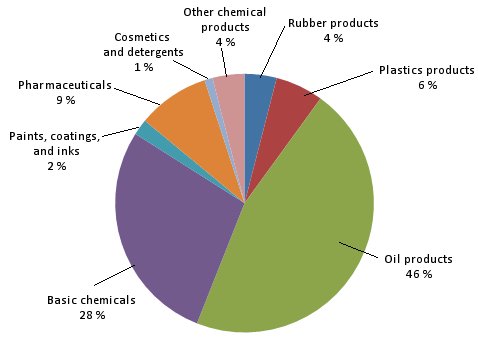 Total: EUR 13,292 million
Source [2]
Largest Export Countries of the Finnish Chemical Industry in 2012, EUR in Million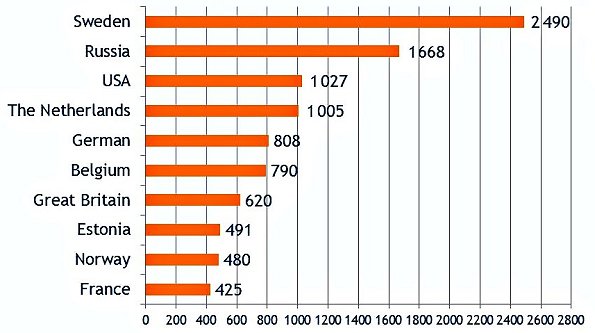 Source [2]
Largest Import Countries of the Finnish Chemical Industry in 2012, EUR Million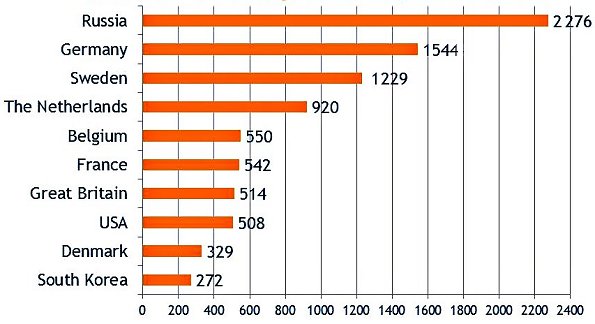 Source [2]
---
[1] Cefic Chemdata International, Cefic, Brussels, Belgium, 2012.
[2] Board of Customs, Chemical Industry Federation of Finland, Helsinki, Finland, 2013.