Dorothy Hodgkin was born on May 12, 1910, in Cairo, Egypt, to British parents, John and Grace Crowfoot.
Education
Hodgkin studied chemistry and physics at Somerville College, Oxford University, UK, and carried out her final year project on X-ray crystallography, which was then still a relatively new technology. In 1932, she started her Ph.D. at Cambridge University, UK,  under the guidance of John Bernal; he had previously worked with William Bragg, who together with his son had founded the field of X-ray crystallography.
It was while she was at Cambridge that Hodgkin became interested in the application of this technique to determine the structure of proteins. She was appointed as an Official Fellow and Tutor in Natural Science Somerville College. She spent the rest of her career at Somerville College, Oxford University, and was made Wolfson Research Professor of the Royal Society in 1960.
Pioneer of the Study of Biomolecules by X-Ray Crystallography
Hodgkin is known as a pioneer of the study of biomolecules by X-ray crystallography. She used this technique to determine the structure of many biochemical molecules; most notably, these included cholesteryl iodide, penicillin, vitamin B12, vitamin B12 coenzyme, and insulin, a structure that was so complex it took her 35 years to fully determine.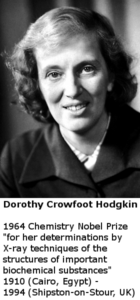 She was awarded the 1964 Nobel Prize in Chemistry for "her determinations by X-ray techniques of the structures of important biochemical substances". In 1976, she was also the first woman to receive the Copley Medal of the Royal Society, London, UK. And, in 1965, Hodgkin was the second woman to receive the Order of Merit.
She retired in 1977 and from 1976 to 1988 she headed the Pugwash Conferences on Science and World Affairs, which is a group of scientists who wish to use science to help world development and peace. She died on July 29, 1994, aged 84 at Warwickshire, UK.
Source
Dorothy Hodgkin is the answer to Guess the Chemist (31)
Also of Interest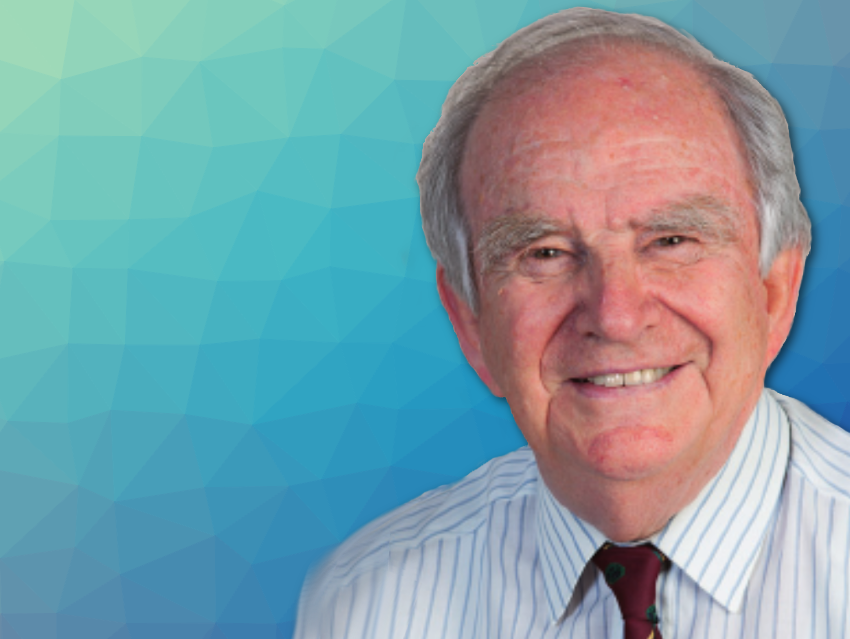 Interview
Sir John Meurig Thomas about his motivation to write about scientific pioneers, success, and the power and beauty of stories