To date, 118 chemical elements have been found. Professor Mario Markus, Max Planck Institute for Molecular Physiology, Dortmund, Germany, takes a look at each element, presenting a poem based on its natural properties along with a scientific overview of each element.
All 118 poems – as well as some poems about elements that only exist in theoretical simulations – are published in the book Chemical Poems: One On Each Element by Mario Markus. ChemViews magazine will publish a selection of these poems over the next months.
Indium

Indium

Very soft, silvery-white, glossy metal. Density: 7.31 g/cm³. It was discovered by the Germans Ferdinand Reich and Theodor Richter in 1863. Its optical spectrum shows an indigo-blue (between violet and blue) line, hence, the name of the element.
During the eruption of the Krakatau volcano in Indonesia, leading to 36 thousand deaths in 1883, the lava displayed this color as a result of flows of large quantities of indium [1].

It is used primarily as indium oxide doped with zinc, which is called ITO, in flat screens, computers and very large televisions [2]. Because
of the increasing consumption caused by these applications, it is estimated that by around 2017, indium ores, as far as they are known today, will be exhausted.

[1] S. Winchester, Krakatoa: The Day the World Exploded,
Harper Collins, 2003.
[2] J. Chae et al., Appl. Phys. Lett. 2007, 90, 261102.

Thousands die
around Krakatau.
An indigo-colored
flow
in the river
of lava
carries the metal
as an innocent
companion.

A century goes by.
Indium returns.
This time
everyone is caught,
buried alive,
insidiously abused
in the flow
of TVs,
of touchscreens.
Inspiration
and togetherness
are joyfully
anesthetized.
---
Professor Mario Markus
Max Planck Institute for Molecular Physiology, Dortmund, Germany.
www.mariomarkus.com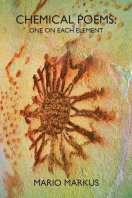 Chemical Poems – One On Each Element,
Mario Markus,
Dos Madres Press 2013.
ISBN: 978-1-933675-98-5
Perfectbound, 308 pages, English, $30
---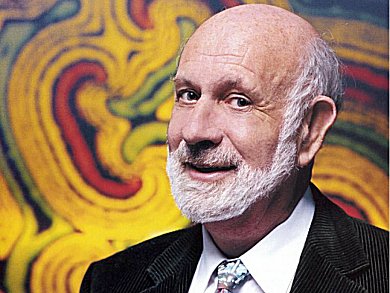 Interview with Mario Markus: Poetry and Chemistry,
ChemViews Magazine 2013.
DOI: 10.1002/chemv.201300010
The poems have also been published in German in:
See all poems published so far by ChemistryViews.org