During the opening ceremony of the 3rd European Chemistry Congress, C. N. R. Rao, member of the Editorial Board of Chemistry – A European Journal, will be presented with the August-Wilhelm-von-Hofmann-Denkmünze (Gold Medal, see picture), the prestigious award of the German Chemical Society (GDCh) for his outstanding contributions in the field of solid-state chemistry.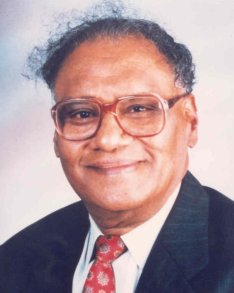 Professor Rao is the Chairman of the Scientific Advisory Council to the Prime Minister of India and the honorary President of Jawaharlal Nehru Centre for Advanced Scientific Research, Bangalore. Recently, Chemistry – An Asian Journal published a special issue in honour of C. N. R. Rao on the occasion of his 75th birthday.
Previous winners of the award include François Diederich, who was presented with the award at the 1st European Chemistry Congress in Budapest in 2006, and K. C. Nicolau, who was awarded the medal in 2008 at the 2nd European Chemistry Congress in Turin.
For C. N. R. Rao's most recent paper see: