Worldwide, chemical companies saw a slight decrease in revenues in 2014. The top 50 companies showed combined revenues of $ 961.3 billion (US), compared to $ 965.1 billion in 2013 [1]. The decline in oil prices was identified as a general trend.
The Top Ten Chemical Companies
(with amount of chemical sales)
Royal Dutch/Shell saw the largest change; it dropped from rank five to rank twelve with sales dropping 42 %.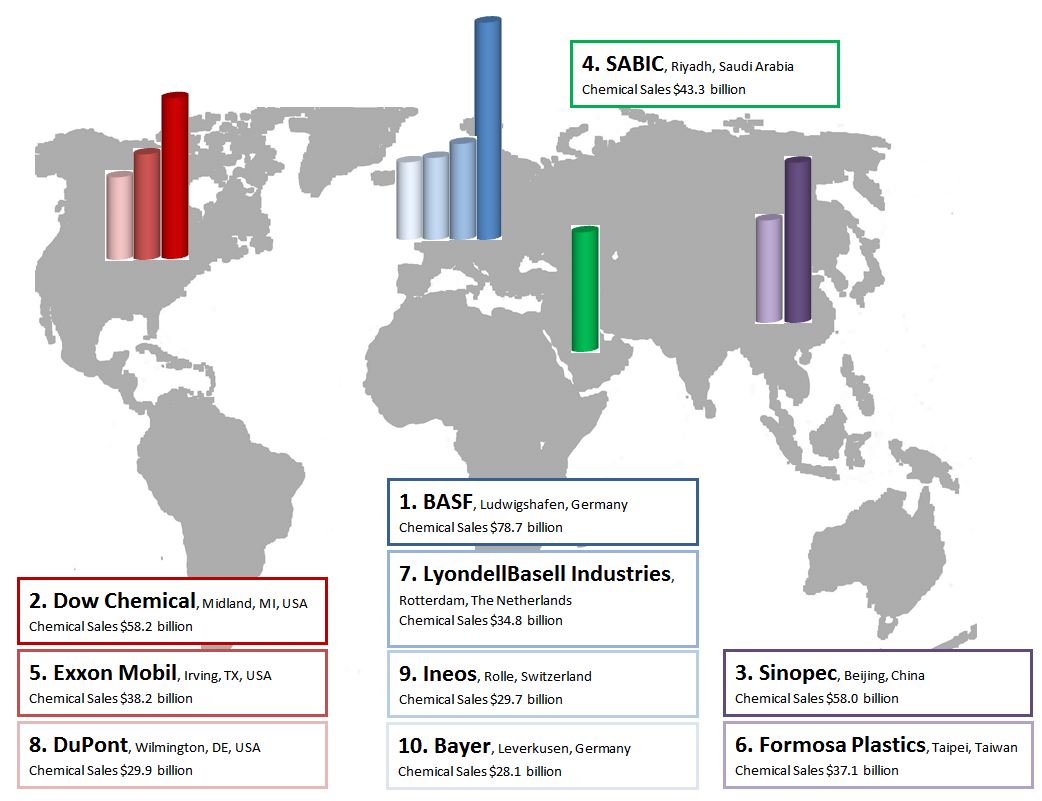 Chemical Sales of Global Top 50 Companies by Region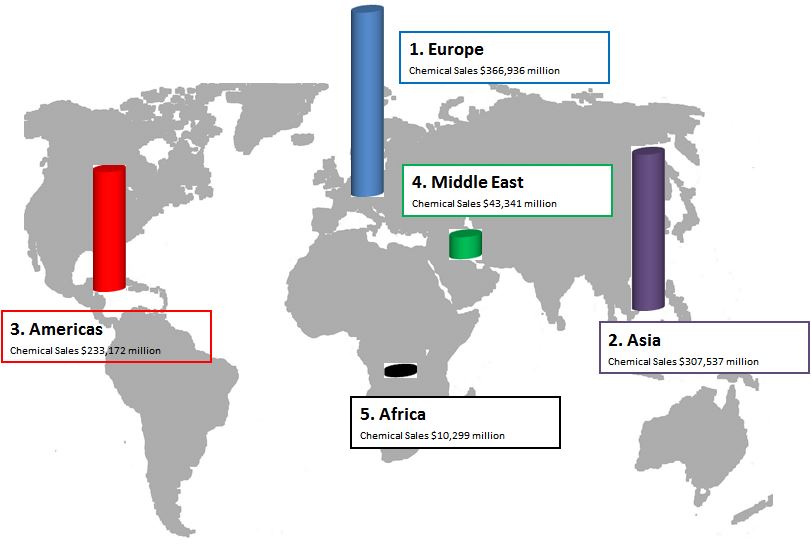 ---
All data taken from:
[1] Alexander H. Tullo, C&EN's Global Top 50 Chemical Companies, C&EN 2015, July, 14–26. Link
Also of interest: