The ProcessNet-Jahrestagung 2010 and the 28. DECHEMA-Jahrestagung der Biotechnologen were held in Aachen, Germany, from September 21. – 23. Here are ChemView's impressions from the event …
The conference opened with addresses from Prof. Dr.-Ing. Martin Strohrmann (below), chairman of ProcessNet and Senior Vice President Polymer Physics and Analytic, BASF SE, Ludwigshafen, and Prof. Dr. Thomas Scheper, chairman of the DECHEMA devision Biotechnology and University of Hannover, …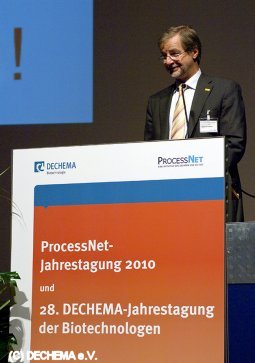 … to a packed conference hall.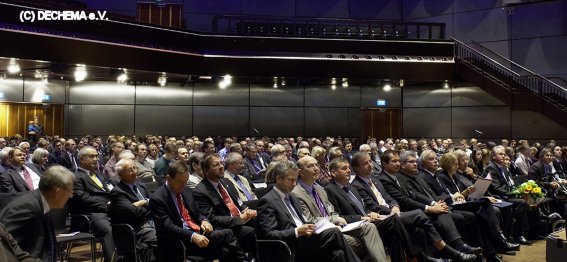 Dr. Hans Jürgen Wernicke (below right), chairman of DECHEMA e.V. and boardmember of Süd-Chemie, awarded the DECHEMA prizes. Prof. Dr.-Ing. Jürgen Lehmann (below left, front), University of Bielefeld, and Prof. Dr. Robert Schlögl (back), Fritz-Haber-Institut, Berlin, were awarded the DECHEMA Plaque.
The Arnold Eucken-Preis was awarded by Dipl.-Ing. Achim Noack, chairman of VDI-GVC and board member of Bayer CropScience AG, Leverkusen, and went to Dr. Feelly Rüther, TU Dortmund (below, with the flowers and surrounded by her team).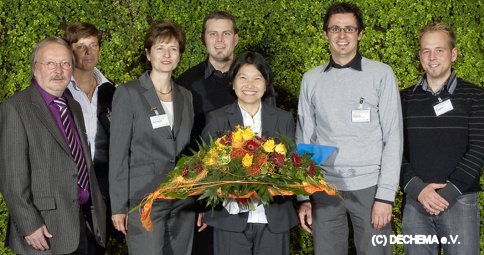 The press conference took place on the 21st with (from right to left) Dr. Kurt Wagemann, Executive Director DECHEMA e.V., Prof. Dr.-Ing. Martin Strohrmann, chairman of ProcessNet and Senior Vice President Polymer Physics and Analytic, BASF SE, Ludwigshafen, Prof. Dr. Hans Müller-Steinhagen, Executive Director DESERTEC and rector of the University (TU) of Dresden, Dr. Hans-Jürgen Wernicke, chairman of DECHEMA e.V. and boardmember of Süd-Chemie, Dr. Uwe Behrendt, Vice President of VBU (Vereinigung deutscher Biotechnologie-Unternehmen), and Nikolaus Raupp, VBU.
Among the topics discussed lively were biotechnology in Japan, the DESERTEC project, availability of precious metals, and China taking the lead in Li-ion battery technology.


Issue 9 of the journal Chemie Ingenieur Technik contains the abstracts of the 300 presentations and 320 posters of the conference.
There was plenty of time to talk to others and explore the stands during the breaks.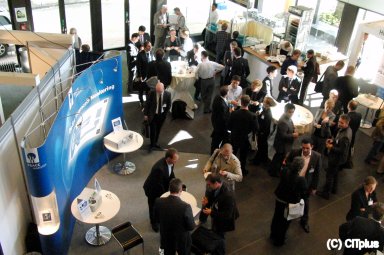 The ChemCar competition, a highlight of the conference, is organized by the Creative Young Process Engineers (kjVI), the DECHEMA and the VDI-GVC. Entrants are challenged to produce a vehicle capable of travelling a set (but unknown before the event) distance propelled by chemistry. Here are some of the results: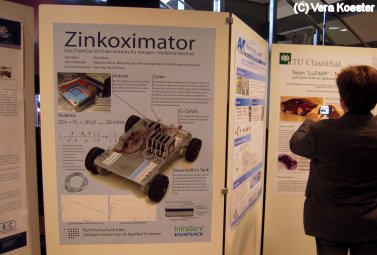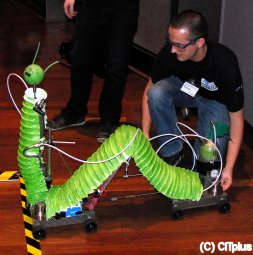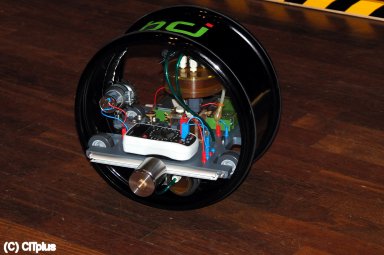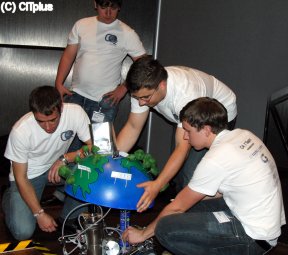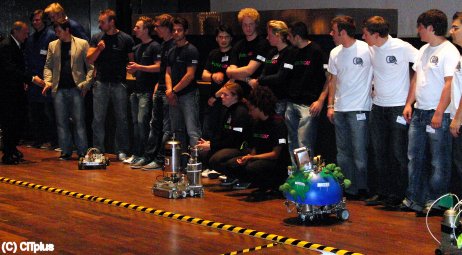 The winner of the 5. ChemCar competition is the team of the TU Clausthal. Except the last competition, teams of the TU Clausthal have won every competition, so far.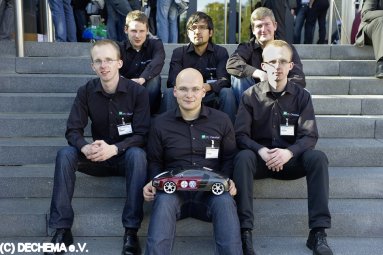 Next years ProcessNet-Annual Meeting will take place together with the 8th European Congress of Chemical Engineering, the 1st European Congress of Applied Biotechnology, and the 29th DECHEMA's Biotechnology Annual Meeting in Berlin from September 25. – 29., 2011. More information
---
More ChemViews articles about the conference
Other links
The next issues of
will also report on the conference.