Creating a poster that excites people is no easy task. Vera Köster talks to Carlo van Overbeek, Utrecht University, The Netherlands, about his very popular poster (pictured below), presented at CHAINS 2015, which took place at Veldhoven, The Netherlands, from November, 30 to December 2, 2015.
What gave you the idea to this poster?
A series of mock Ikea instructions on CollegeHumor.com.
What reactions did you get?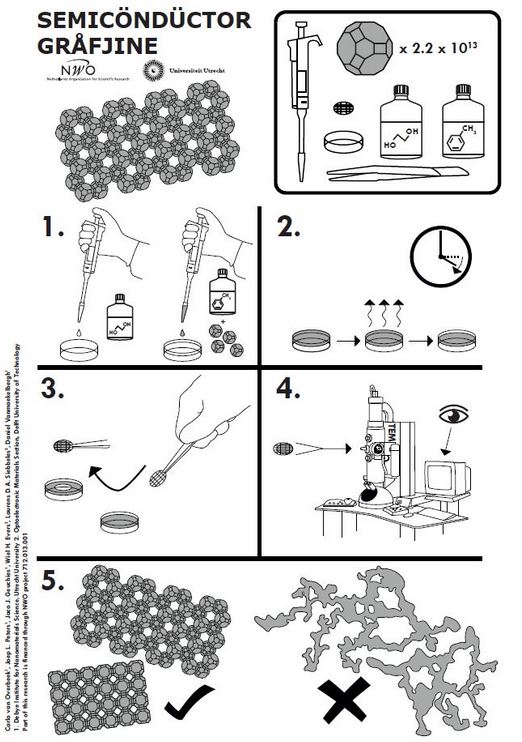 I got a lot of very enthusiastic reactions and I was of course very happy with that. I mainly made this poster simple and fun to catch people's attention to my research.
I think a lot of posters scare away people, because they are presented on conferences that already have a lot of information-dense talks. It's nice if you can just easily roll into a topic during the poster sessions, especially if they are during the lunch break.
Still, I didn't expect my poster to be posted on Twitter or people coming to me with their colleagues to show them my poster.
Can you please say something about your research?
Well, the poster sums it up quite readily actually. I make 2D nanoperiodic semiconductors by self-assembling colloidal lead selenide nanocrystals into a superlattice.
Intriguingly, because we do our self-assemblies on immiscible liquid substrates, the nanocrystals also atomically attach core-to-core after the assembly into a 2D superlattice.
Normally, nanocrystals are capped with organic ligands that keep them colloidally stable and unable to form bulk crystals. So when you make a superlattice out of them, the crystalline cores are still separated by the ligands. In our superlattices though, only the 100 crystal facets of the cores attach (so no more ligands in between) in a process called oriented attchment.
Although we have several Ph.D. students working on this subject in our group, my personal task is to find out the mechanism by which the superlattices precisely form and getting more control on the reproducibility of their synthesis.
What fascinates you about chemistry?
The strong coupling between theory and experiment.
And what motivates you?
Being able to work on something that will help people or creating something that will last for a long time, for example, a scientific theory or a work of art.
What would you like to be doing in ten years?
Programming security software or teaching chemistry at a high school.
What other interests do you have?
Board games, dancing, and singing.
Thank you for the interview.
---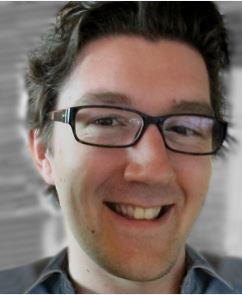 Carlo van Overbeek studied chemistry at Utrecht University, The Netherlands, where he was Chairman of the Utrecht chemistry student association, U.S.S. "Proton", for a year. The subject of his bachelor thesis was the organic synthesis of Grubbs-like catalysts. For his master's studies, he joined the program "Nanomaterials: Chemistry & Physics", at Utrecht University. The subject of his master thesis research was the rheology of water/water-emulsions.
Currently, van Overbeek is working on his Ph.D. at the Condensed Matter and Interfaces group, again at Utrecht University. His research concerns "Nanoperiodic semiconductors from colloids that react as atoms".
Selected Publications
High charge mobility in two-dimensional percolative networks of PbSe quantum dots connected by atomic bonds,
Wiel H. Evers, Juleon M. Schins, Michiel Aerts, Aditya Kulkarni, Pierre Capiod, Maxime Berthe, Bruno Grandidier, Christophe Delerue, Herre S. J. van der Zant, Carlo van Overbeek, Joep L. Peters, Daniel Vanmaekelbergh, Laurens D. A. Siebbeles,
Nat. Comm. 2015, 6, 8195.
DOI: 10.1038/ncomms9195
J. J. Geuchies, C. van Overbeek et al., submitted.