The winners of the Bayer Early Excellence in Science Award 2010 have been announced. The prize is awarded in three categories: biology, chemistry and materials. Each prize worth EUR 10,000 is awarded to a scientist in the early stage of their career by an independent scientific committee of the Bayer Science & Education Foundation.
This year, the winners are:
Chemistry: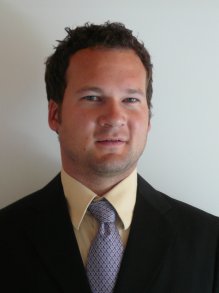 Prof. Nicolai Cramer (right), École polytechnique fédérale de Lausanne, Switzerland, was awarded for his in-depth developments and research into new catalytic organometallic reactions for activation of carbon-hydrogen and carbon-carbon bonds

Materials:
Dr. Andreas Walther (above, right), Aalto University, Finland, was awarded for the development of innovative, pearlescent biomimetic materials that exhibit impressive properties in terms of their mechanical stability and flame retardance, making them very interesting for use in maritime, aviation and aerospace applications.

Biology:
Dr. Oliver Daumke (above, left), Max Delbrück Center for Molecular Medicine, Germany, was recognized for his contributions to the understanding of the structure and function of GTP-binding (G) proteins which act as molecular switches, controlling growth signals in biological cells.