The concept of an issue is a paradigm of the print world. Nowadays, most readers check the scientific literature for articles published online by using search engines and no longer care about bound issues. Or do they?
Wiley-VCH now present yet another innovation in scientific publishing:
Browse issues of Angewandte Chemie and a selection of its sister journals on screen as you would in print and broaden your horizons and be inspired by what the search engines do not find for you. On your desktop computer or your mobile device.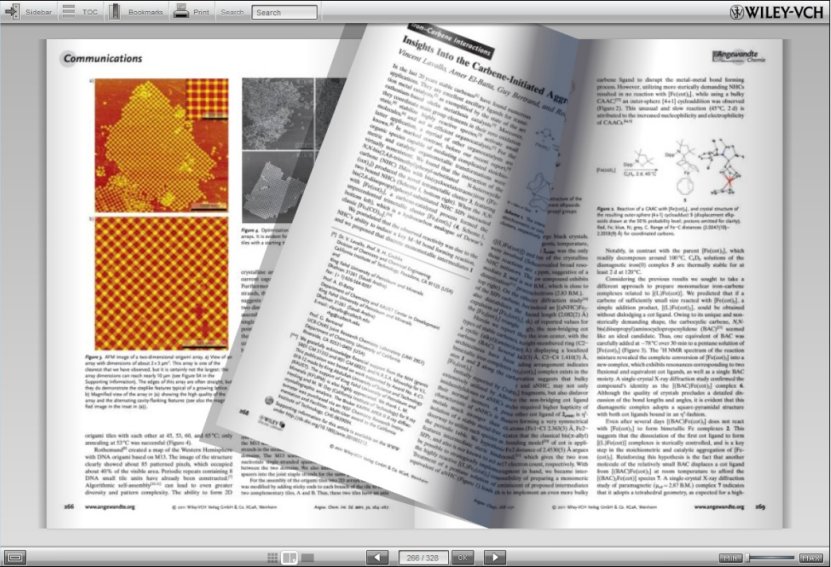 ---
► Try out this exciting new feature
and let us know your feedback