ChemViews is happy to announce that Professor Hee Yoon Lee of the Korea Advanced Institute of Science & Technology (KAIST) is the December winner of the campaign Register for ChemViews Newsletter & Win an iPad.
We asked him some questions about himself and ChemistryViews.org …

Congratulations!
You are the winner of the iPad for registering for the ChemViews magazine newsletter in December.

Where did you see the register for ChemViews magazine newsletter & win an iPad campaign?
I believe I saw it when I visited the Wiley booth during the PACIFICHEM 2010 and also while browsing through Wiley websites.

Did you know ChemistryViews.org before?
I knew of the site but wasn't aware of the details of the content before.

How do you use ChemistryViews.org?
I use it to locate upcoming conferences and meetings, to find out the latest news on various subjects other than my own area in chemistry, and to locate teaching materials for my classes.

What do you think of it?
It is well organized and topics are explained clearly, even for the general public.

What do you like best?
The latest news from various publications.

Is there anything you miss/you would like to see on ChemistryViews.org?
I like to see upcoming events in my own subject be listed several months in advance and contributions from the Asian region.

What is your field of research?
Organic chemistry: organic synthesis – development of new synthetic strategies and total synthesis of natural products.

Thank you very much!

---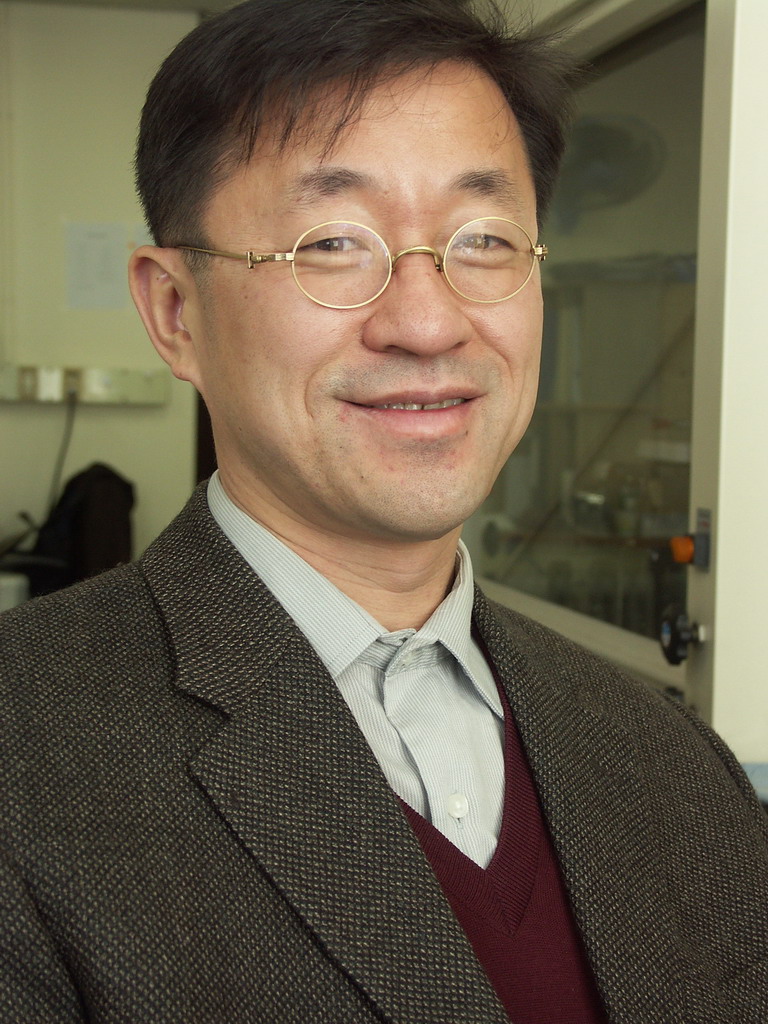 Hee Yoon Lee is Professor at the Department of Chemistry, Korea Advanced Institute of Science & Technology (KAIST), Korea.
Born in 1957, he obtained his M.S. in Chemistry in 1982 at the Seoul National University, Korea, from Eun Lee, and his Ph.D. in Chemistry at Stanford University, USA, in 1988 from Paul A. Wender. After a Post-Doc at the Columbia University, USA, in the lab of G. Stork (1988 – 1990) and a position as Sr. Research Chemist at Merck Research Labs (1990 – 1994), he joined the KAIST in 1994, at first as Assistant Professor.
The website of Hee Yoon Lee's research group and recent papers by Hee Yoon Lee:
Significant Self-Acceleration Effects of Nitrile Additives in the Rhodium-Catalyzed Conversion of Aldoximes to Amides: A New Mechanistic Aspect,
Min Kim, Jinwoo Lee, Hee-Yoon Lee, Sukbok Chang,
Adv. Synth. Catal. 2009, 351, 1807 – 1812
DOI: 10.1002/adsc.200900251
Total Synthesis of (–)-13-Acetoxymodhephene and (+)-14-Acetoxymodhephene,
Hee-Yoon Lee, Ravichandran N. Murugan, Deuk Kyu Moon,
Europ. J. Org. Chem. 2009, 5028 – 5037.
DOI: 10.1002/ejoc.200900713
Stereoselectivity in Trimethylenemethan (TMM) Diyl Mediated Cycloaddition Reaction to Angularly Fused Triquinanes,
Y. Yoon, T. Kang, H.-Y. Lee,
Chem. Asian J. 2011, 6, 646 – 651.
DOI: 10.1002/asia.201000672