A stereoselective construction of the tricyclic core (above) of the marine norditerpinoid, yonarolide, brings chemists a step closer to a total synthesis of the physiologically active compound.
Yonarolide (below) was isolated from the Okanawan soft coral Sinularia gibberosa and demonstrates cytotoxicty against several cancer cell lines. As such, organic chemists are keen to devise a total synthesis of the structure for more detailed tests and in order to generate analogs any one of which might produce a drug lead for anticancer drug development.
The synthesis of the tricyclic core was possible using a Diels-Alder reaction, an intramolecular aldol condensation and an efficient epimerization through a retro-Michael reaction-Michael addition, Hisanaka Ito and co-workers, Tokyo University of Pharmacy and Life Sciences, Japan, explain.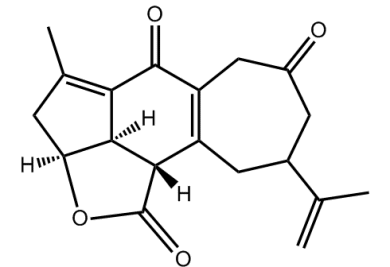 ---