Włodzimierz Kutner and co-workers, Institute of Physical Chemistry of the Polish Academy of Sciences, have developed a polymer that can trap and release nicotine and its analogues. The core of the polymeric trap is a metalloporphyrin derivative with a central zinc atom and amide pincers attached to the ring. Nitrogen atoms in nicotine bind to the porphyrin at the zinc atom and the pincers. The specific two-point binding ensures selective capturing. The polymer captures nicotine, a cotinine alkaloid produced in the metabolism of nicotine, and other alkaloids often accompanying nicotine, e.g., myosmine.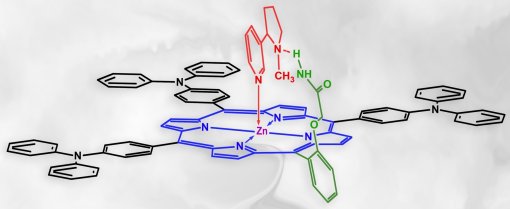 Image: © IPC PAS/Tentaris/ACh

The revesible binding means that the polymer is suitable for slow, controlled release of nicotine, e.g., for therapeutic purposes such as nicotine patches, or it could be used in reusable chemical sensors for determination of nicotine for industrial and biomedical purposes.
---