Solid third-quarter revenue growth in a difficult environment leaves chemical industry optimistic about final quater and full-year results.

(Figures reported in million Euros. Conversion into EUR accurate as of 27/10/2011. Data from each company's press release.)
---

BASF with good earnings in 3rd quarter
Sales up 11.6 % and EBIT before special items adjusted for contribution from Libya above level of third quarter of 2010 (up 6 %)
Oil production in Libya recommenced in October
Outlook for 2011: Sales and earnings still expected to significantly exceed previous year's level
The past months have been characterized by large fluctuations and turbulence on the international capital markets which have led to worries about the further economic development. These uncertainties also have affected the economic environment of the third quarter of 2011, in which BASF's business has developed positively overall. BASF expects this trend to continue in the fourth quarter and for the full year expects worldwide growth in GDP, industrial and chemical production to be just under one percentage point lower than the company's previous forecast.
"We are managing our inventories accordingly and are continuing our cost savings programs," said Dr. Kurt Bock, Chairman of BASF's Board of Executive Directors.
---
After a good third quarter: Bayer confirms Group outlook
Sales up by 4.8 % (adjusted) to € 8,670 million
Operating result (EBIT) increased by 94.9 % to € 1,099 million
HealthCare and CropScience margins distinctly improved — MaterialScience weaker
Net income more than doubled to € 642 million (plus 125.3 %)
The Bayer Group achieved further sales growth and significantly increased earnings in the third quarter of 2011. The continuing growth momentum in the emerging markets is a key success factor along with the substantial increase in earnings at Bayer HealthCare and CropScience. At MaterialScience, on the other hand, earnings were diminished by higher energy and raw material costs. Bayer has made encouraging progress in research and development, citing positive news from the late-stage pharmaceutical pipeline.
"Based on a good quarter, we can confirm the full-year forecast for the Bayer Group that we already raised in the spring," Management Board Chairman Dr. Marijn Dekkers said.
---
Dow Chemicals: Third Quarter 2011 Highlights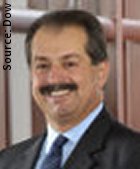 Earnings grow more than 50 % to $ 0.69 per share
EBITDA excluding certain items was $ 2.0 billion, the highest third quarter result in Dow's history
Sales were $ 15.1 billion, up 17 % versus the year-ago period
Dow reduced debt by nearly $ 500 million in the quarter, bringing its net debt to total capitalization to 40.9 %
Dow has reported sales of $15.1 billion, a 17 % increase compared with the same period last year, with top-line growth driven by price. Double-digit sales gains were reported in all operating segments, with the largest percentage increases in Feedstocks and Energy (34 %) and Agricultural Sciences (27 %). Double-digit sales increases were also reported in all geographic areas, with the largest growth in Latin America (21 %) and Europe, Middle East and Africa (EMEA) (19 %). In emerging geographies, sales reached $5 billion, a new quarterly record for the Company.
Andrew N. Liveris, Dow's chairman and chief executive officer, stated: "Dow delivered broad-based sales gains and significant earnings growth this quarter, reflecting the strength of our transformed business portfolio. Our diversified geographic presence was also on display, as our investments in emerging regions enabled us to capitalize on growth where it is happening most rapidly, even as developed regions paused in their economic recovery."
---

Exxon Mobil: Third Quarter 2011 Highlights
Earnings were $ 10,330 million, an increase of 41 % or $ 2,980 million from the third quarter of 2010
Earnings per share were $ 2.13, an increase of 48 % from the third quarter of 2010
Capital and exploration expenditures were $ 8.6 billion, consistent with the third quarter of 2010
Oil-equivalent production decreased 4 % from the third quarter of 2010. Excluding the impacts of entitlement volumes, OPEC quota effects and divestments, production was in line with 2010
Third quarter earnings of $ 10.3 billion were up 41 % from the third quarter of 2010, reflecting higher crude oil and natural gas realizations and improved refining margins. Earnings for the first nine months of 2011 were $ 31.7 billion, up 49 % over the first nine months of 2010.
Exxon Mobil's Chairman Rex W. Tillerson said, "ExxonMobil's results for the third quarter of 2011 reflect a continued commitment to operational integrity, disciplined investing and superior project execution. In the third quarter, capital and exploration expenditures were $ 8.6 billion, and reached a record level of $ 26.7 billion for the first nine months of the year as we continue pursuing new opportunities to meet growing energy demand while supporting economic growth, including job creation."
---
Q3/2011: Merck Total Revenues Increase by 4 % to € 2.5 Billion
Total revenues grow organically by 6.9 % in a challenging environment
Net profit rises 7.5 % to € 227 million
Group guidance unchanged: underlying core OR for 2011 remains at about € 2.25 billion
Total revenues of the Merck Group increased 3.8 % to € 2,532 million in the third quarter from € 2,438 million in the year-ago quarter with solid contributions from the Pharmaceuticals divisions and the Merck Millipore life science division. Exchange rate movements reduced third-quarter revenue growth by 2.2 % and divestments subtracted a further 0.9 %. Adjusted for these items, third quarter organic revenue growth was 6.9 %.
"The Merck Group produced solid third-quarter revenue growth in a difficult environment, driven mainly by good performances from the Merck Serono and Merck Millipore divisions. Net profit rose by 8 % on higher revenues and as one-time costs from last year were not repeated, leaving us well positioned as we head into the end of the year," said Karl-Ludwig Kley, Chairman of the Executive Board of Merck KGaA.
---
SABIC reports record profits for 3Q
SABIC achieved $ 2.186 billion (8.2 billion Saudi Riyals) in net profit for the 3Q2011
Nine month profit jumped 52 % year on year, reaching $ 6.39 bn compared to $ 4.29 bn during the same period 2010
New projects in place for the period of 2012 –2015
SABIC has achieved positive results in the third quarter and maintained its pace of growth based on the reliability of its performance and sound operations. Mohamed Al-Mady, SABIC Vice Chairman and CEO said that this has been achieved thanks to the efforts of SABIC employees and recent programs that have transformed SABIC into an integrated global company.
Al-Mady also attributed the positive results to increased production and sales, as well as to the reduced cost of funding. He credited the diversity of SABIC's markets, and its strong presence in global production hubs, especially in the markets of developing economies such as China, India and Saudi Arabia. In these markets, it has maintained its competitive position and continued to succeed and grow.
---