In order to prepare for the integration of Cognis, BASF's Care Chemicals division is split into two separate divisions effective August 1, 2010:
The Nutrition & Health division will incorporate the Nutrition Ingredients and Aroma Chemicals businesses, as well as Pharma Ingredients & Services. Walter Dissinger (47) currently Senior Vice President, Crop Protection Latin America (Mexico, Middle America, South America), BASF S.A., Sao Paulo, Bazil will become President of the newly established division.
The Personal Care, Hygiene, Home Care and Industrial Formulators businesses will form the Care Chemicals division, headed by Gabriel Tanbourgi (54), President of the current Care Chemicals division.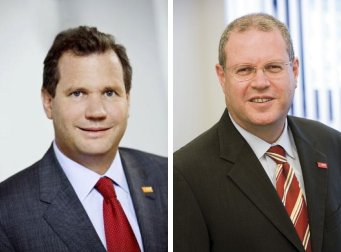 Left: Walter Dissinger. Right: Gabriel Tanbourgi
Other changes announced:
Beate Ehle (46), currently President of BASF's Intermediates division located in Ludwigshafen, Germany, will became President for the regional division Market & Business Development North America located in Florham Park, New Jersey. The former President, Joseph C. Breunig left the company.
Sanjeev Gulab Gandhi (43), Senior Vice President, Petrochemicals Asia Pacific, at BASF South East Asia located in Singapore succeeded Ms Ehle as President of the Intermediates division.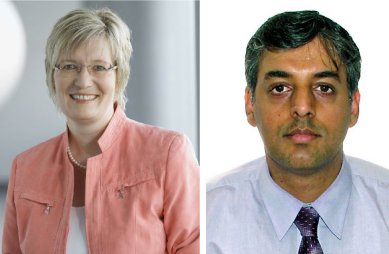 Left: Beate Ehle. Right: Sanjeev Gulab Gandhi.
---