Picture Competition 2013 & Calendar 2014
The twelve best pictures from the Picture Competition 2013 have been picked. These stunning pictures showing in a creative way the beautiful and fascinating things you find in a chemistry lab are combined in the 2014 calendar A Year in the Lab: The Chemist's View 2014.
Owing to the overwhelming number of excellent photos – 150 were submitted with 70 coming from Europe, 52 form Asia and Middle East, and 7 from Americas –, the decision was not made easy for the jury. However, they made their decision: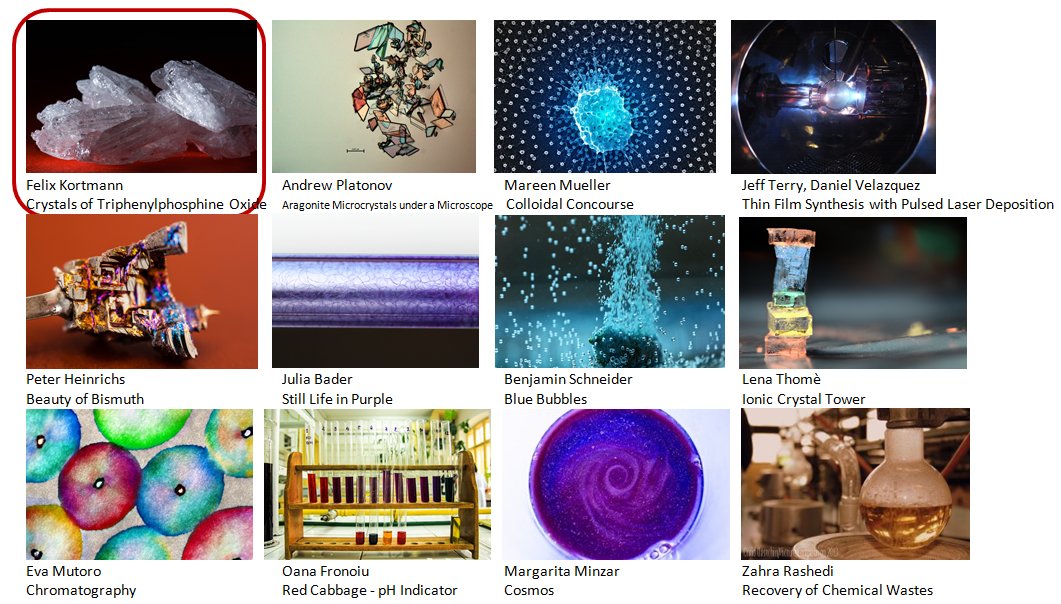 View the pictures of the calendar in the video above.
View the calendar as a pdf. It is 35 x 50 cm.
The calendar is available at the GDCh Shop for 10,00 € (plus shipping) or e-mail directly to [email protected].
---