As part of a project entitled Chemistry for Life, Professor Alfred Flint and Katja Anscheit, University of Rostock, Germany, have developed chemistry experiments using everyday objects for secondary school students. The aim of this project is to substitute chemicals from the laboratory with everyday substances, such as beer and baby oil, in order to get students more engaged with chemistry and show them how chemistry is important in daily life.
In this video they describe and demonstrate three of their experiments:
The alcohol content in beer is investigated, as well as the structure and properties of alcohol.
The flammability of a refreshing tissue is demonstrated.
The process of cracking is demonstrated by using baby oil, syringes, and a stainless-steel pot cleaner.
---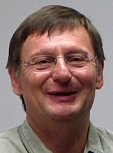 Alfred Flint studied chemistry, geography, and physics for secondary school teaching and graduated in 1985. In 1989, he received his Ph.D. for research carried out in the group of Professor Walter Jansen, University of Oldenburg, Germany. After working at the secondary school Albert-Schweitzer-Schule, Nienburg, Germany, for approximately six years, he took up a lecturer position at the Johann Wolfgang Goethe University, Frankfurt, Germany. In 1999, he became a Professor of Didactics of Chemistry at the University of Rostock.
Alfred Flint is a member of the editorial team of CHEMKON, the official journal of the GDCh Division for Chemistry Education (Gesellschaft Deutscher Chemiker/German Chemical Society).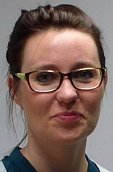 Katja Anscheit studied chemistry and english for secondary school teaching at the University of Rostock and graduated in 2009. She is currently working for a Ph.D. on the introduction of organic chemistry to secondary school students.
---