Free Virtual Event — attend at your computer any time you want
The 

EROS Best Reagent Award Lecture

will be broadcasted over the internet through a virtual event platform.
Aldrich® Chemistry and Wiley are proud to present the EROS Best Reagent Award Lecture, brought to you by ChemistryViews.org, offering you a unique experience to learn more about the use and applications of selected reagents.
Each year, the Encyclopedia of Reagents for Organic Syntheses (EROS) presents an award to the author of the best reagent published in the online edition of EROS. The recipient receives a cheque of $10,000 and they are also invited to give an Award Lecture.
The EROS Best Reagent Award is selected by past and present Editors of EROS; David Crich, Philip Fuchs, André Charette, Tomislav Rovis, Leo Paquette, Gary Molander and Peter Wipf.
The 2012 award went to Bruce H. Lipshutz, University of California, Santa Barbara USA. The winning reagent is [(R)-(-)-DTBM-SEGPHOS]CuH; Aldrich Catalog: 762458; CAS: 566940-03-2
Bruce Lipshutz's held his 2012 EROS Award Lecture at Wayne State University, Detroit, USA in Autumn 2012.
It is free to attend the virtual event, register now.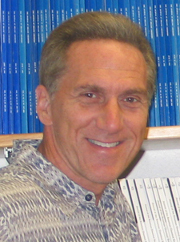 Bruce Lipshutz received his undergraduate degree in chemistry from Binghamton University, NY, USA, in 1973. He did his graduate work under the supervision of Professor Harry H. Wasserman at Yale University, New Haven, Connecticut, USA, and obtained a PhD degree in 1977. After spending two years at Harvard University, Cambridge, Massachusetts, USA, as a post-doctoral researcher in the group of Nobel Laureate E. J. Corey, he accepted a position of Assistant Professor at UC Santa Barbara in 1979 where he became full Professor in 1987.
Much of Lipshutz's career has been focused on developing new reagents and technologies that have broad appeal in the synthetic community, many of which are now, or will soon be, commercially available.
He has received the Alfred P. Sloan Foundation Fellowship Award, the Camille & Henry Dreyfus Teacher-Scholar Award, and the Presidential Green Chemistry Award. Lipshutz is co-founder of Zymes LLC, Hasbrouck Heights, NJ, USA, a bio-science company that combines science, technology, and nature to create products that improve the quality of life.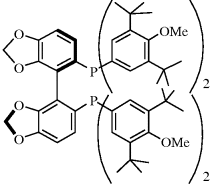 The Winning Reagent
The article on the Award winning reagent [(R)-(-)-DTBM-SEGPHOS]CuH by Danielle M. Nihan, Benjamin R. Taft, and Bruce H. Lipshutz, was published in EROS.
This reagent is available to purchase through aldrich.com
ChemViews Magazine: EROS Best Reagent Award 2011
Paul Knochel has won the EROS Best Reagent Award 2011 for the development of Turbo-Grignard™