As in 2021, BASF is again the chemical company with the highest sales in 2022, followed by Sinopec and Dow. 2022 brought extraordinary challenges for the global chemical industry, such as Russia's invasion of Ukraine, leading to increased energy prices and interrupted gas supplies to Europe, rising interest rates, slowing economic growth, and strict lockdowns in China to combat the COVID-19 pandemic, which slowed economic activity. A slight increase was largely driven by higher selling prices, not increased production volumes [1].
Climate and environmental protection continue to be of great importance, and worldwide chemical companies have been actively promoting their environmentally friendly and sustainable products and processes [2]. Key focal points have included areas such as plastic recycling and CO2 reduction.
The Top Ten Chemical Companies
(with amount of chemical sales in USD)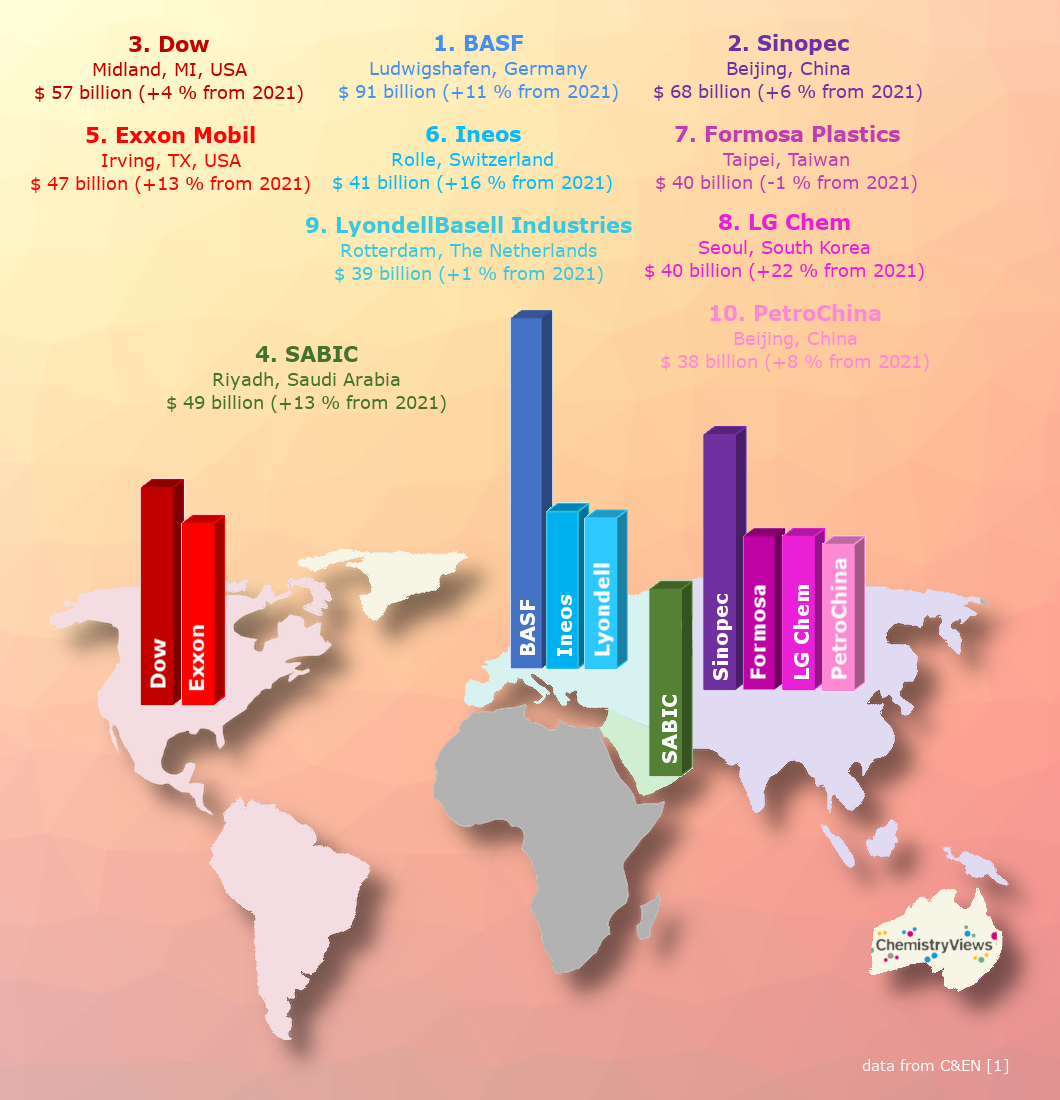 Their Chemical Footprint
Chemsec, an autonomous non-profit organization, conducts an annual assessment of the world's 54 largest chemical companies through their ChemScore Report. This evaluation is based on the company's revenue and categorizes their performance into four distinct areas: toxicity of their product portfolio, research and development of non-toxic chemicals, management and transparency, and the number and scope of controversies and scandals the company has been involved in. This assessment relies on publicly available data. [2]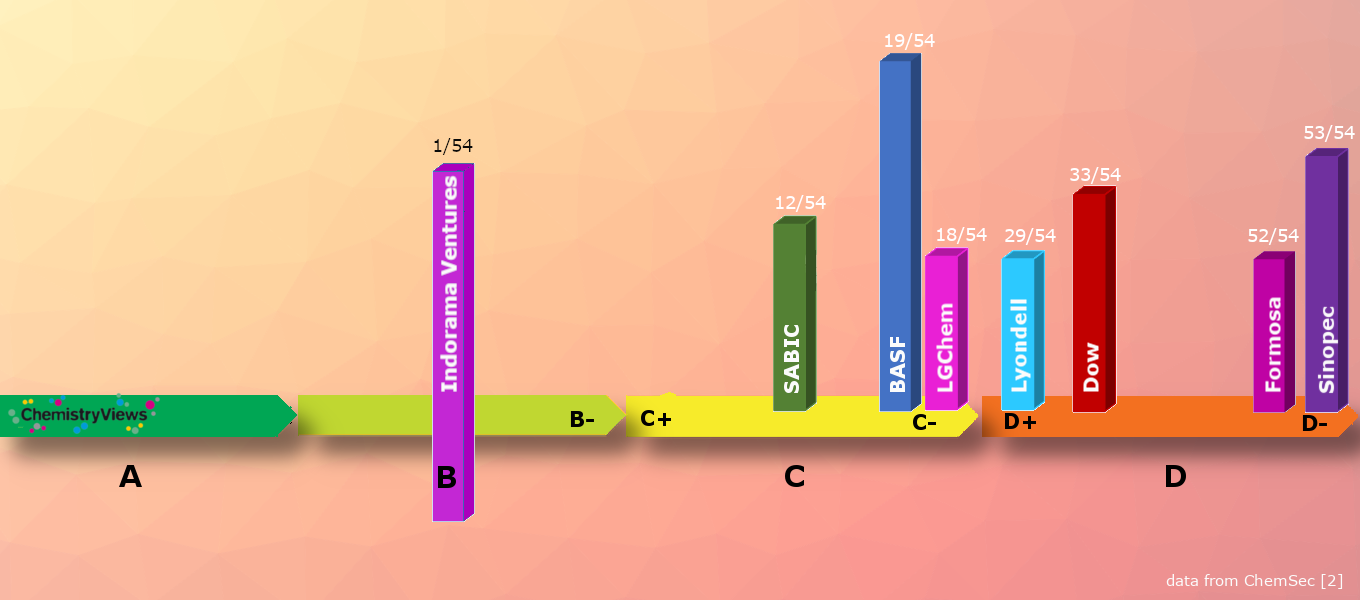 The graphic shows the ChemScores for the top ten chemical companies depicted in the previous graphic, provided they are included in the index.
Chemical Sales of Global Top 50 Companies by Continent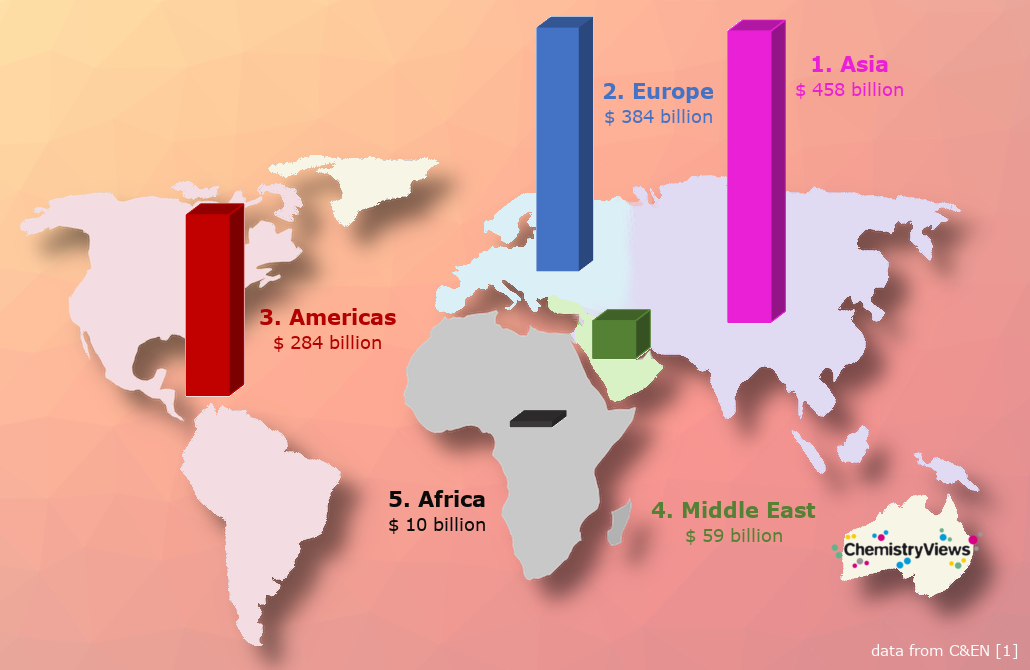 References
[1] Alexander H. Tullo, C&EN's Global Top 50 chemical firms for 2023, C&EN July 24, 2023.
[2] ChemScore Report 2022, ChemSpec. (accessed August 8, 2023)
---
Also of Interest