European grown for the world
ChemPubSoc Europe's high-quality chemistry publications are thriving thanks to outstanding contributions from our authors and the diligent care of our reviewers, board members, and editors. In fact, the organization is growing to meet the needs of a rapidly expanding global readership.
Following on from a buster year of more than 8.5 million full-text downloads (counter compliant), and a 30–50% increase in submissions at several of our journals, ChemPubSoc Europe is taking steps to grow sustainably.
From strength to strength
ChemPubSoc Europe journals have set new records in total citations and altmetrics. The 2017 results presented in the Journal Citation Report (JCR) generated by Clarivate Analytics reveal increases in impact factor for six members of the journal family, with marked growth for ChemSusChem, ChemPlusChem, and ChemElectroChem. For the first time cumulative citations exceeded 200000 – an 8.9% increase on 2016 – with more than 8000 articles published.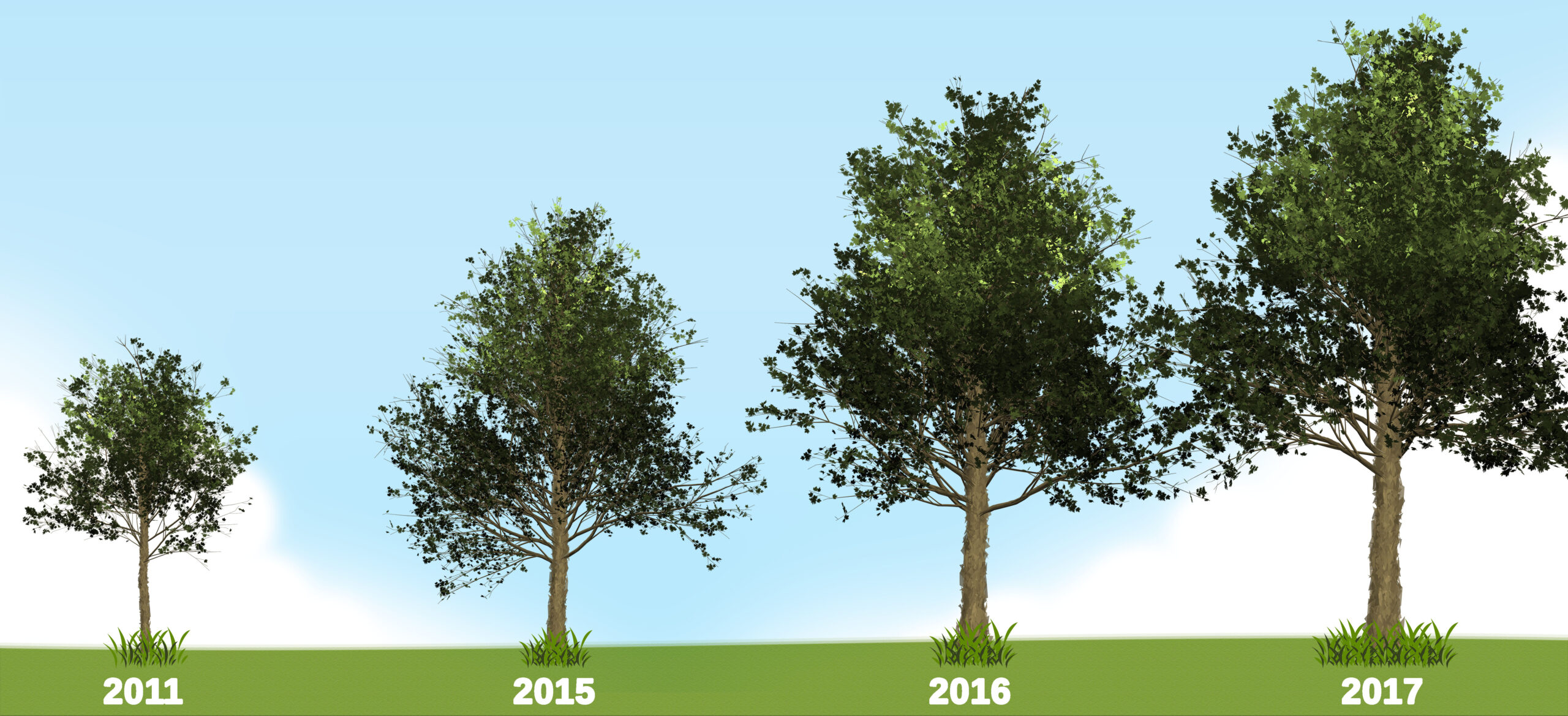 Caption: A representation of combined ChemPubSoc Europe journal usage and citation growth over a seven-year period.
Hot on the trail of these successes, five of our sister journals celebrate milestones in publishing this year.
The recently launched journal, Batteries & Supercaps, published its first issue online in July. All issues published by Batteries & Supercaps are free to read until the end of 2019.
ChemPlusChem was launched in 2012 and has since received more than 2500 submissions and published over 1000 articles.
Since its launch in 2009, the popular catalysis journal ChemCatChem has received 10000 submissions, which have produced more than 3500 publications. Editor-in-Chief Michael Rowan, kicks off ChemCatChem's 10-year anniversary celebrations at the International Symposium on Relations between Homogeneous and Heterogeneous Catalysis (ISHHC18) in Sydney, Australia, where the journal has sponsored the plenary session of Honorary Board Member, Prof. Avelino Corma. ChemCatChem's eagerly anticipated Anniversary Issue is taking shape.
Twin journals EurJOC and EurJIC are rounding up their 20th Anniversary celebrations with a bang. A joint double Special Issue 20/21, "Celebrating the Past, Present and Future", contains more than 40 articles, and includes contributions from founding, highly cited, and prodigious authors, as well as former and current Board Members. As part of the festivities, EurJIC sponsored a Special Lecture by Nobel Laureate Jean-Pierre Sauvage at the ICCC2018 (Jul 30–Aug 4) in Sendai, Japan. In the same vein, look out for a EurJOC-sponsored lecture by Nobel Laureate Ben Feringa at 22-ICOS (Sep 16–21) in Florence, Italy.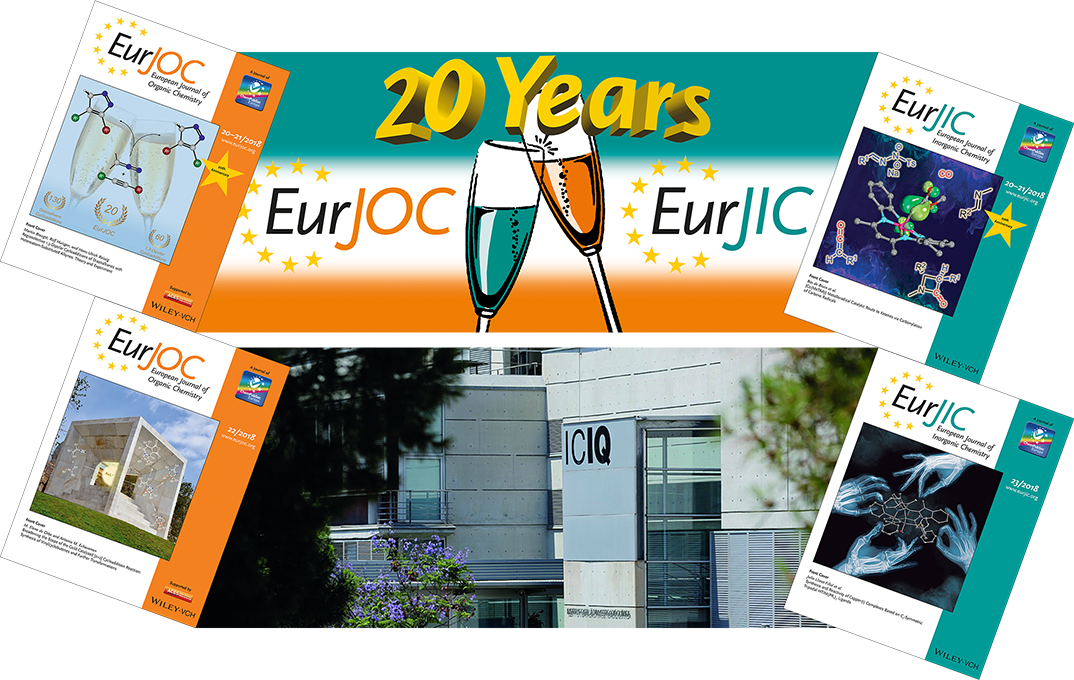 This August, EurJOC and EurJIC are delighted to publish the first of two Virtual Issues dedicated to leading European scientific institutes. Institute Feature: ICIQ (EurJOC and EurJIC) highlights research at Institut Català d'Investigació Química (ICIQ) in Spain, and features an editorial by the head of the institute Miquel A. Pericàs in which the 18-year history of the institute and its successes are outlined. Readers can look forward to an institute feature on the Leibniz-Institut für Katalyse (LIKAT) in Germany, later this year.
Among numerous thematic Special and Virtual Issues published in 2018, the ChemPubSoc Europe journal family are proud to showcase talented early career researchers from around the globe. Read more about these efforts in the article "Cultivating the next generation of chemists".
New faces and changing places
ChemPubSoc Europe welcomes a new journal to the family in August 2018. ChemSystemsChem is an interdisciplinary journal publishing high-impact peer-reviewed research in out-of-equilibrium self-assembly, chemical networks and chemical ensembles with emergent properties. Editor-in-Chief of the journal, Dr. Greta Heydenrych (pictured), says: "ChemSystemsChem will add value to the current literature by providing comprehensive coverage on all aspects of systems chemistry, ranging from synthetic biology to biophysics, methods and theory."
Changes to the leadership structure of ChemPubSoc Europe journals have grown roots over the intervening months. The Editor-in-Chief mantle has been comfortably adopted by Anne Nijs at EurJOC and Kate Lawrence at ChemElectroChem, and new Chairpersons have taken up tenure at several journals. Get to know the executive team supporting ChemPubSoc Europe journals here.
In response to a groundswell of submissions from continental China, a number of professional editorial staff members with scientific backgrounds have come on board at our Chinese offices. Xin Su is leading a team of editors, comprising Yan Li, Yingxiao Cai, and Ying Wang, who work with our editorial teams based in Europe. Guangchen Xu (pictured), Associate Director of the China Inhouse Editorial Offices, says: "Xin will be part of our ongoing efforts to build up the chemistry editorial office in China," and will help to, "develop strong ties with the Chinese scientific community".
Technological progress
To future-proof our technological capabilities, Wiley Online Library (WOL) – including all ChemPubSoc Europe journals – migrated to Atypon's Literatum platform in March 2018. Readers will already notice improved page download speeds and a more intuitive, clean page format. WOL has much to offer from its new platform. Readers can look forward to predictive search and filters across the breadth of WOL's scholarly content, and a comprehensive range of file types will be supported.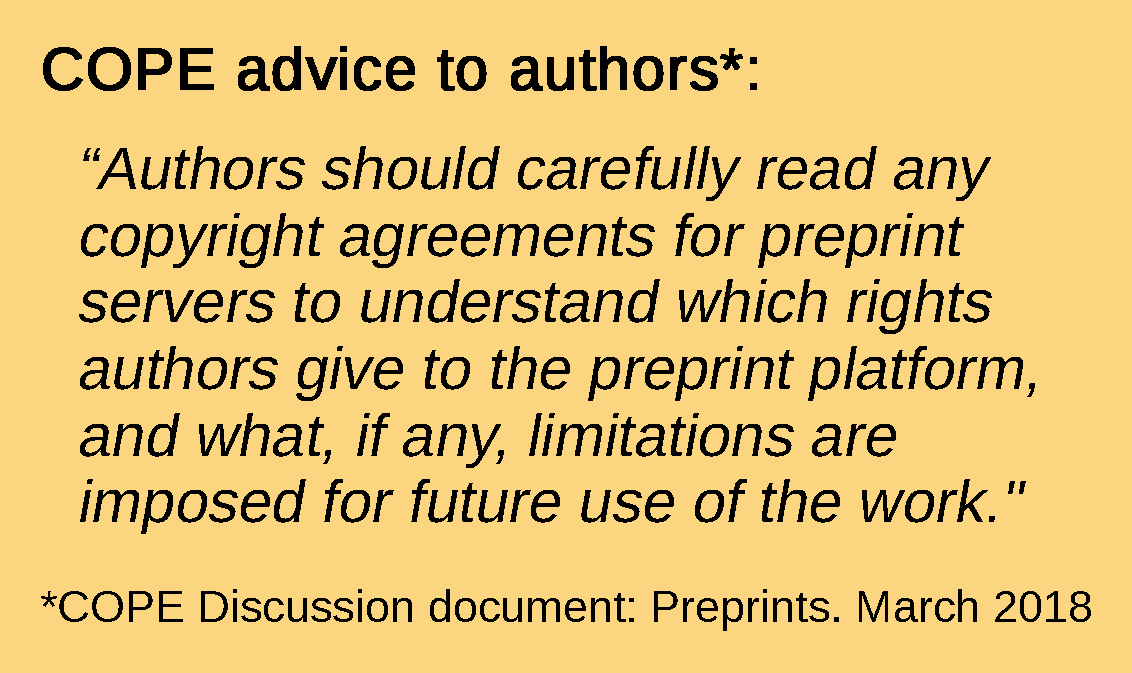 ChemPubSoc Europe understands that many researchers wish to establish precedence and/or obtain wider feedback on their work before publication in peer-reviewed journals. As such, our journals now consider submitted manuscripts that are posted on a preprint server such as arXiv or ChemRxiv. As with journal publications, authors are required to inform editors of preprint(s) and deposited data where that content is relevant to a submitted manuscript. Authors should always cite preprints that have a bearing on their submission. As before, decisions taken on a submitted manuscript will be at the discretion of the editor and in line with the policy of the journal. We recommend that our authors exercise caution when considering which preprint server(s) to use, as per the advice of the Committee On Publication Ethics (COPE).
From 2018, all ChemPubSoc Europe journals require submitting corresponding authors to supply an ORCID at the time of submission. We encourage all authors to register a unique digital identifier with ORCID to ensure that individuals are distinguished for their unique contribution to the scientific record.
And remember: from 2018 subscribers can access content published by ChemPubSoc Europe, ACES, and the GDCh journal Angewandte Chemie from a digital device using one handy app.
These times they are a-changin'
In a matter of months, the International Year of the Periodic Table of the Chemical Elements will dawn upon grateful chemists everywhere. ChemPubSoc Europe journals are planning a diverse and exciting publishing program for the new year, so stay tuned. Get in touch to tell us about your society's plans for this auspicious year.
Remember, to become a member of ChemPubSoc Europe all you need to do is join one of the 16 European Chemical Societies that make up our publishing community.
Visit ChemPubSoc Europe online and on Twitter to learn more about us and the resources we offer. For regular updates subscribe to the ChemPubSoc Europe newsletter and the monthly newsletter published by our award-winning team at ChemViews Magazine. Contact ChemPubSoc Europe with your society news.