Cyclic polymers can have structural features, including helicity, that give them unique properties and functions that cannot be accessed by their linear analogues. However, such cyclic materials are challenging to prepare, and they generally require cyclic catalysts or initiators.
Zong-Quan Wu, Jilin University, Changchun, China, and colleagues have synthesized chirally cyclic alkyne–palladium(II) catalysts (rc-PdII and sc-PdII , pictured) that initiate a living polymerization of the achiral isocyanide derivative 4-isocyanobenzoyl-2-aminoisobutyric acid decyl ester into well-defined cyclic helical polyisocyanides. The cyclic polymers were produced in yields greater than 85 % with precise molecular weight and low dispersity.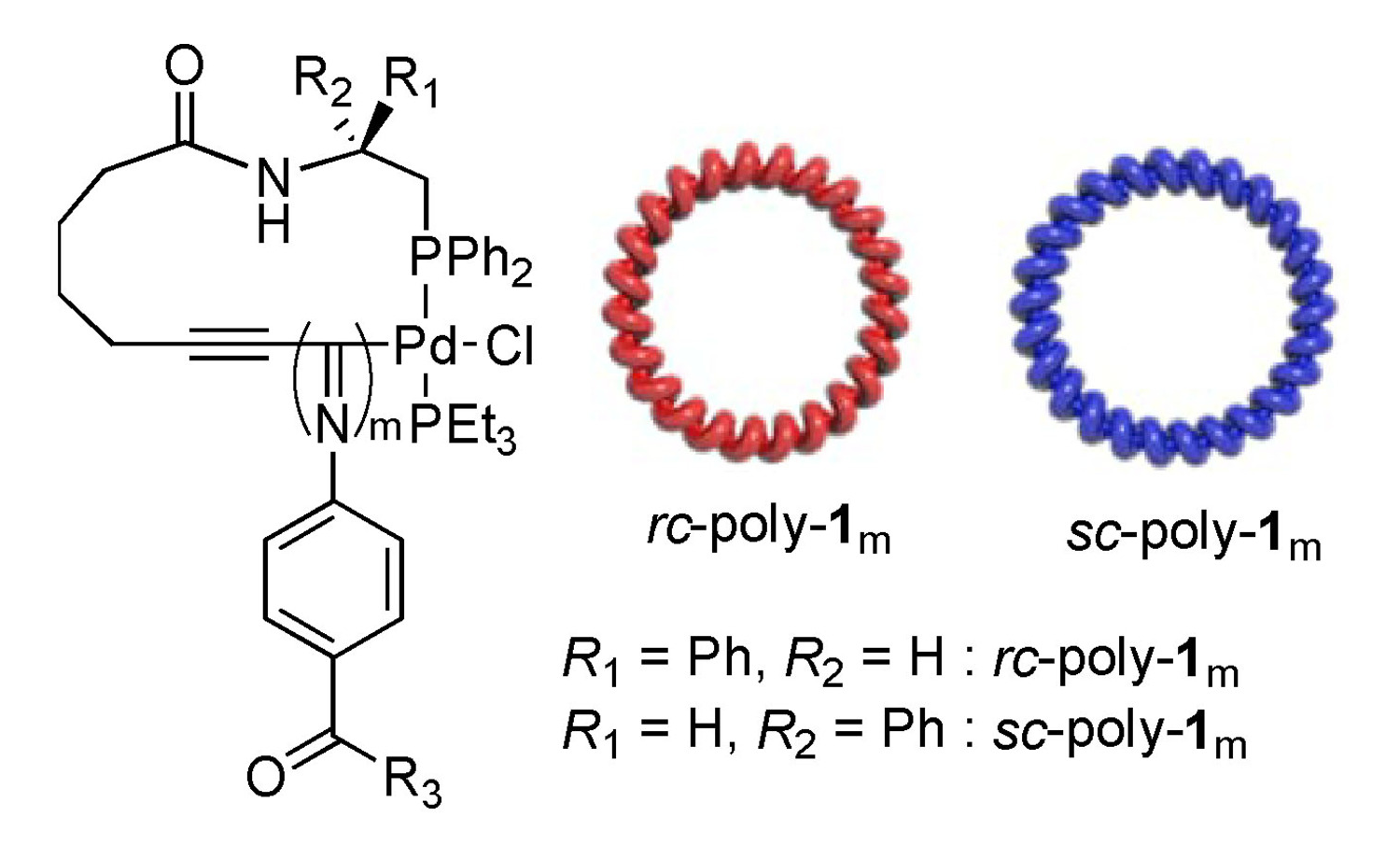 The team also applied the method to the synthesis of cyclic bottlebrush polymers with polystyrene side chains. These materials emit circularly polarized light. The intensity and handedness of this light can be regulated by varying the degree of polymerization and helicity of the poly(phenylisocyanide) backbone. According to the researchers, this work could provide a convenient synthetic strategy for the controlled synthesis of cyclic polymers and structural platforms for advanced functional materials.
---