Dr. Derek Knight is Senior Scientific Advisor to the Executive Director at the European Chemicals Agency (ECHA), Helsinki, Finland. He talks to Dr. Vera Köster for ChemistryViews.org about the fascination and challenges of his job and what makes regulatory sciences so exciting.
Tell us a bit about how your career has developed, please.
I am a regulatory scientist. Originally, I was an organic chemist. I did my DPhil in Oxford in organo-sulphur chemistry some time ago now. Then I worked for a while in the laboratory of Boots Chemicals in Nottingham in the UK. After this I felt I had had enough of laboratory work; I became more interested in bringing ideas together, rather than just working in a narrow area of research and getting a small result. There was a vacancy for pharmaceutical product registration, and this was my chance to move on to become a regulatory affairs professional. I very much enjoyed bringing together different kinds of information and learning about other areas of science interlinked and interrelated to chemistry, such as toxicology.
Then I had the opportunity to move to a contract testing laboratory in the UK and set up the department of registration services there. So I basically switched from regulation of medicines to chemicals. In those days there was a precursor to the 'REACH' system we now have in the EU and that is run by ECHA, the European Chemicals Agency. It was called the Notification of New Substances Scheme (NONS). I became one of the technical directors of this company. We expanded from doing purely European NONS to worldwide chemical notifications and we also got very involved with biocides, then the Biocidal Products Directive, which is now the Biocidal Products Regulation, and other areas of regulatory science such as food packaging, veterinary products, and even to some extent plant protection products and even back to medicines.
What is most fascinating about regulatory science for you?
Regulatory science is working out whether chemicals are safe or not. This is based on their chemistry and their biological properties and how they are used. It's fascinating because you are bringing into the frame an understanding of how chemicals are used in industry, how they are used in the home, and how their chemical and biological properties give an understanding of the bigger picture. It's absolutely fascinating, and all within a legal and regulatory framework.
I also find it interesting how different regulatory schemes in different parts of the world for different products actually have commonalities. They are all looking very much at the same sort of thing, assessing the properties of chemicals, mixtures and single substances, and working out how they can be used safely and how you can communicate that to the industry, the downstream user, or the customer. Regulatory affairs is a whole profession in its own right.
But, to finish my biography, about four and a half years ago, I got the chance to move to the European Chemicals Agency to become the Senior Scientific Advisor to the Executive Director. So that was a little bit different to what I was doing before, so in a sense, I was 'poacher turned gamekeeper'. In my work as a consultant, I had a good knowledge of how industry worked and the issues that industry has with chemical safety, how laboratories work when they are doing safety testing, but also how the regulator works – in other words, what the regulatory authority needs. So I'm sort of in the middle and have quite a good understanding of the three different actors.
What do you do in your current position?
My job now is to advise the Executive Director, the Director of Regulatory Affairs and the board of directors here as sort of an independent voice, to look at the scientific work that's going on within the Agency, and point out any issues that crop up that they should know about or to give advice to my colleagues within the Agency. I have to be a bit of a 'Jack of all trades' and understand a lot of areas of science to the degree necessary to just get the basics, and then try and see how all the different aspects all fit together within the regulatory schemes that we have here at the Agency, that is the REACH Regulation and the Classification of Packaging and Labeling Scheme, and soon also Biocides. It also involves thinking about proportionality and how that works within the legal context.
So you are reading lots of things or how do you keep up with the tasks?
I have to scan lots of things. I have to be aware of what's going on within the Agency, but there's over 500 staff and an awful lot of work going on so you sort of rely on the network of scientific colleagues. We have groups of specialists in particular areas such as environmental science or toxicology or chemistry. You learn to build networks, either informally or formally.
Sadly, I don't have a chance to read all the literature these days.
So beside your chemistry skills, you need networking skills. What else?
Yes, that's really important actually and one of the pleasures of working here. You're dealing with not just pure science, but you're dealing with applied science within a regulatory context. To do that, you have to understand the real purpose of the regulation. Therefore, it's really important to be able to work with different people, who are specialists in particular areas; lawyers, IT people, and whoever, and try to see things from their perspective.
For example, you could have an organic chemist who looks at things purely from the chemistry perspective. That's important, but then you might have to think how the chemical identity and the name of the chemical can be dealt with from an IT perspective. So you've got to have a very practical approach sometimes and you have to come at it from an IT perspective, a legal perspective, and a chemistry perspective. To extend this a little bit more, you might be concerned about impurities in a substance and you may have to think how detailed you need to be in identifying and characterizing the impurities and what effect that will have on the toxicology profile, for example. There are lots of different elements and aspects and dimensions to the different problems that occur for different things.
What do you enjoy most about your job?
I think it's probably problem solving. I like getting to the heart of a problem and facilitate other people to solve it, have suggestions and steering them to come up with a practical solution. One that's fit for purpose but not 'over the top', that perhaps isn't perfect from a scientific perspective, but it does the job, that's good enough for what we want to do, what we need to do.
It's really fascinating to see how different regulatory schemes approach very similar problems and to learn from what other people have done. For example, we have cooperation agreements with the US Environment Protection Agency, with Canada, Australia, and Japan. They have slightly different regulatory schemes for chemicals, but you can learn from how they do things.
What is most challenging in your job?
One of the major challenges I have is the sheer amount of information, the large number of things that I could do. So it's quite challenging to prioritize what I have to do and yet not give up on other useful but less urgent 'nice to have' activities. However, sometimes the things that would be nice to do don't get done. That can be a little bit frustrating. Sometimes I think I need to be cloned so there are two scientific advisors! A lot of the work is very, very interesting and it would be nice to be able to sit down and do it. For example, some of the scientific committees do very long and detailed reports and I would be really fascinated to be able to spend an afternoon and actually read them in detail and then ring up colleagues and ask them – but there isn't really time to do that, you can't read everything.
Is there anything you miss from your time in the lab?
Not from my time in the lab, no. It's been a long while since I was in the lab.
Is there any advice you could give students who would like to go in a similar direction?
In one of my formative moments when I was still at university I was wondering what to do and one of my former lecturers basically said to think outside the box. There are lots of different things you can do in your career that you will enjoy and be good at and it doesn't have to be what you've done before. If you were a bench chemist, as I was when I was doing my research and my doctorate, it doesn't necessarily mean that you have to be a bench chemist for the rest of your life. You'd be probably just as good, or perhaps better – certainly better in my case! – at doing a different kind of work.
So I would say, don't just think about what you've always done and think narrowly to go on to academia or to be an industrial chemist in the lab, but open up and think of other areas where you can use your scientific skills, chemistry or whatever.
One area that is very interesting is regulatory science. This is what we do here and it is quite a good opportunity as there are quite a lot of organizations that need good regulatory scientists. Chemistry is actually a very good basis for that. We also take a lot of toxicologists, biologists, and environmental scientists, but chemistry is a very good foundation, because whether you work in the area of medicines, plant protection products, biocides, or chemical regulation, they are all chemistry based. As the chemical properties influence its biological properties, you can often gain quite good insight on the mechanism it would have within an organism or within a human or the environment. So in a way, if you have the basis of chemistry, you can learn some of the biochemistry, some of the biology that you need, but it's very difficult to have a deep understanding if you haven't got a knowledge of chemistry.
Thank you very much for giving these insights into your job.
---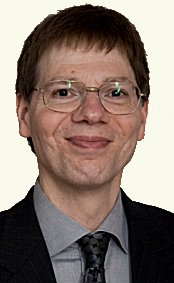 Dr. Derek J. Knight is British and gained his Ph.D. in organic chemistry at Oxford University, UK, and started working at Boots Chemicals, Nottingham, UK. He was Director of Regulatory Affairs at SafePharm Laboratories Ltd., Derbyshire, UK, before joining the European Chemicals Agency (ECHA), Helsinki, Finland, as Senior Scientific Advisor at the European Chemicals Agency (ECHA).
---