Dr. Björn Schnatwinkel is Corporate Patent Counsel at Merck KGaA in Darmstadt, Germany. He talks to Dr. Vera Köster for ChemistryViews.org about the thrills and challenges of his job and what makes dealing with patents so exciting.
Please tell us a bit about how your career has developed.
I studied chemistry at the University of Bielefeld. As a result of changes in the Chemistry curriculum at the university, I had the opportunity to substitute one of my exams with a non-Chemistry elective. So as not to limit my personal development to opportunities in research and development, I studied four semesters of Law with a major in Civil Law. After my thesis defense in 2008, I obtained my first professional experience as a laboratory manager in the chemical industry. However, I continued to be excited about legal developments in the industry, particularly in patent law, an interest that was sparked by attending a lecture on patent law during grad school. In 2011, I decided to join Merck KGaA in Darmstadt as a corporate patent counsel.
What do you do in your current position?
The job description of a patent counsel in the chemical industry is quite varied and exciting. Part of my job is to provide legal counseling to internal and external colleagues in the marketing as well as the research and development departments.
In this context, I take care of drafting patent applications, as well as the execution of all proceedings before the German and European Patent Office to guide the applications toward a granted patent. Patents are essential to our growth and protect the interests and results of our research and development departments. Merck KGaA is a global company, and patent applications are pursued not only in Germany but also internationally. This is usually executed in collaboration with patent attorneys in the various countries with our department in Darmstadt spearheading those activities.
Another part of my work is the research and analysis of third-party rights. Our competitors' patents are evaluated to create new ways in which we can position and develop our products in the market without violating other companies' rights. Sometimes this involves the possibility of opposing foreign patents due to conflicts of interest.
Research and analysis also includes risk assessments of the global market and advice on whether product development should be pursued further or ceased. We call those "freedom-to-operate" analyses.
How much of your job is related to chemistry?
A lot! A sound education in chemistry is essential to identifying and assessing inventions that have the potential for new product development. For example, I receive from our research departments very intricate and chemistry-specific examples to analyze. The challenge is to formulate a concept that covers the specifics in detail but is also broad enough to cover a larger field. This would not be possible without a fundamental understanding of chemistry. In the end, situating an idea or concept in a broader context enables our company to be more competitive and to secure research developments over many years to come.
What other skills do you need?
In my opinion, rapid learning, good communication skills, and the ability to break down complex legal and technical issues into simpler forms are very important in my career field.
What problems or decisions do you deal with regularly?
The major decisions in my work relate to two key points:
(1) Assessing the patentability of a potential new invention.
(2) Assessing the scope of an existing patent to evaluate conflicts of interest and potential patent violations.
Regarding patentability, I decide if the appraised object or invention is essentially new, meaning it has not been made available to the public and has not been derived from something already known in an obvious way. That might sound trivial at first, but it is sometimes a contentious issue when studied in detail. Hence, it is not surprising that issues like that have been the foundation of many years of jurisprudence.
The second part is just as exciting! Patents allow their owners to take legal action against any third party that utilizes their proprietary products or processes illegally, be it through the sale, use, or use of the respective protected subject matter of the patent. The scope of a patent is essentially determined by the wording of the claims. This wording can sometimes be interpreted in different ways. For instance, consider the meaning and definition of the two words, "comprise" and "consists" in the context of a claim that would like to protect any product that has the components A, B, and C. A claim that says the product consists of A, B, and C would only protect A, B and C, but not any derivatives thereof as would a product consisting of A, B, C, and D. However, a claim that says the product contains A, B, and C is more broadly formulated and would protect any product that has A, B, and C in any form in it. In reality, the cases are more complex, and in the end a court has to decide whether a patent has been nfringed or not.
What do you enjoy most about your job?
A patent is only valid in the country in which it has been granted. The conditions are therefore nationally regulated, and the legal situation in the individual countries changes frequently over time. Therefore, you never stop learning.
On top of that, it is a great feeling to work at the forefront of development and innovation. Here I am part of a structure in which ideas turn into the real inventions of tomorrow and potential products the day after.
I also find court hearings fascinating. Hearings are always called before the patent offices when it comes to clarifying ambiguities between the different parties. An example would be an oral hearing in the opposition procedure. Following the granting of a patent, each party has the opportunity within nine months to oppose the granting of the patent in an independent legal dispute again. During this process, on the basis of facts that were perhaps not considered in the review process, the opponent tries to call the patent rights into question. If the situation is very intricate and a definite decision cannot be obtained, a hearing has to be initiated by the independent opposition division of the European Patent Office. This opposition procedure is like courtroom proceedings and is decided on the basis of the individual arguments of the parties that are presented orally. This can be pretty exciting!
Are there any aspects you would like to be different?
Sometimes I wish there were a more sophisticated international patent classification that would assign the subject of a patent application regardless of the language and the terminology used. Such an improvement would allow for a more thorough research of the patent literature, especially when the different languages and the technical terminology used in the various patent applications are very different and make, for instance, a keyword search somewhat awkward or even impossible.
The Japanese Patent Office has implemented a good classification system, and various other national patent offices are constantly working on improvements.
Is there anything you miss from your time in the lab?
The tinkering and hands-on experimentation in the laboratory.
What is the most challenging aspect of your job?
Clearly, the aforementioned risk assessments as to whether a product should be introduced to market or not are among the toughest tasks. Those decisions usually involve a lot of money, and errors in the analysis can have far-reaching consequences for a company such as patent infringement suits. Questions about whether I've chosen a good research strategy, which includes all the essential rights; whether I have identified all the essential rights; and above all, whether I have interpreted the legal scope properly always keep me on my toes.
What advice would you give to students pursuing a job in this area?
For people interested in this career path, I cannot emphasize enough the importance of getting engaged in legal aspects of the corporate world as early as possible. There are a number of different opportunities offered by universities, evening schools, and other educational institutions such as workshops, lectures, or seminars on the basics of patent law. Moreover, in most cases, such events are not only suitable for a person interested in a career as a patent counsel, but also for a career in R&D.
To my knowledge, most universities nowadays have a contact person who is responsible for issues in intellectual property law and who can assist in the search for suitable events.
Did you need to specialize in a certain field, or is a general chemistry background sufficient?
There are really no rules on what training a patent counsel should bring to the job, and the quality of one's work increases above average as a result of the on-the-job experience each year. Nevertheless, the additional qualification exam to become a European patent attorney and/or a German patent lawyer can be very useful. Certainly, both training paths result in another hurdle after grad school and college, but I personally think that a sound education or training just offers more security in the decision-making process. However, I also know colleagues who perform excellently without these additional qualifications.
Thank you very much for giving these insights into your job.
---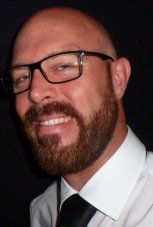 Björn Schnatwinkel studied chemistry at the University of Bielefeld, Germany, and received his Ph.D. in organic chemistry there in 2008. He was laboratory manager at Central Glass Germany before joining Merck KGaA, Darmstadt, Germany, in 2011 as a Corporate Patent Counsel.
---