Due to the difficult situation caused by the COVID-19 pandemic, the event was postponed from 2021 to 2022
Topic: Green Chemistry for a Sustainable Europe
Forum for the presentation and discussion of current advances in all areas of chemistry and chemical technology. A strong interaction between young and old as well as between universities and industry is facilitated.

Lectures, workshops, panel discussions, poster presentations, and excursions with experts from industry and research will be offered under the main topic "Green Chemistry for a Sustainable Europe". The topic of sustainability, its importance for the future and what contribution chemistry can make, should be the focus of this event. The Austrian Chemistry Days offer the perfect opportunity to get an overview of chemistry in Austria and to strengthen cooperation between research institutions and industry. The Slovak Chemical Society (SCHS) is an official partner of the event.
Program (Speakers to be confirmed)

MONDAY (September 19th)
13:00 Start Registration
14:00 – 18:00 Mini Symposia
TUESDAY (September 20th)
09:00 Welcome Note
09:30 To be announced
10:00 Keynote: Niklas Hedin (Stockholm University)
11:00 Coffee/Exhibition/Poster Session
11:30 Keynote: Prof. Jürgen Janek (Universität Gießen)
12:30 Lunchbreak
13:30 Poster Session
15:00 Start-up Session presented by Alexandra Negoescu (TU Wien Innovation Incubation Center)
16:30 Coffee/Exhibition/Poster Session
17:00 General Assembly with Lecture(s) of Prize Winners
19:00 Social Mixer
WEDNESDAY (September 21st)
09:00 Keynote: Andreas Geisbauer (Clariant)
09:50 Coffee
10:30 Parallel Sessions and Workshops*
12:00 Lunchbreak
13:00 Parallel Sessions and Workshops*
14:30 Coffee/Exhibition/Poster
15:00 Award Ceremony
16:00 2 Short Impuls Presentations
16:45 Podiums Discussion "Green Chemistry for a Sustainable Europe"
17:30 Exhibition/Poster Session
19:00 Dinner
THURSDAY (September 22nd)
09:00 Keynote: To be announced
10:00 Coffee/Exhibition
11:30 Keynote: Sustainability (TBA)
13:00 Good Bye
14:00 Excursions
* Workshops
Origin Workshop (Markus Höhnen – ADDITIVE Soft- & Hardware für Technik & Wissenschaft)
Reaxys Workshop (Marta Da Pian – Elsevier)
Workshop: Make science beautiful again (Verena Resch – Luminous Lab)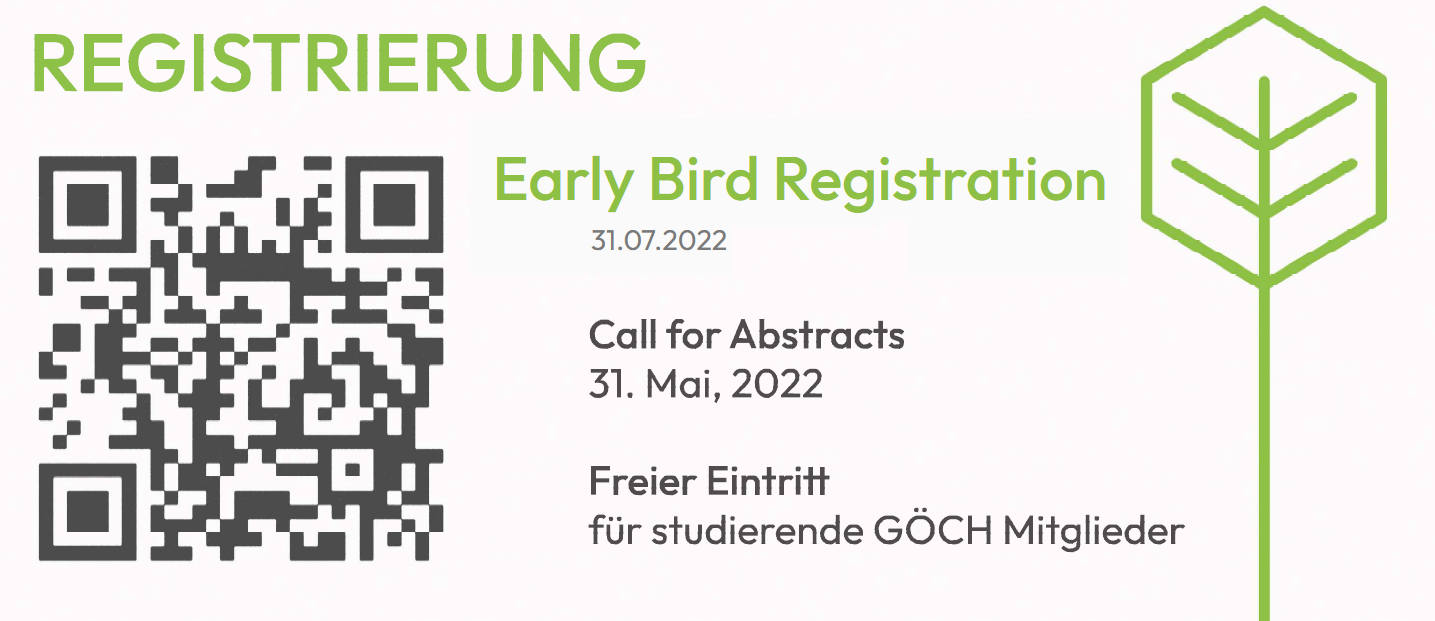 The event is supported by Chemistry Europe.

Event Details