The Official IYC 2011 Opening Ceremony in Paris was an impressive event – have a look at the highlights
At the UNESCO Headquarters under the aegis of the United Nations (UN), UNESCO, and IUPAC (International Union of Pure and Applied Chemistry), the 63rd General Assembly of the UN proclaimed 2011 as the International Year of Chemistry (IYC 2011) to celebrate the achievements of chemistry and its contributions to mankind, under the theme 'Chemistry – our life, our future'.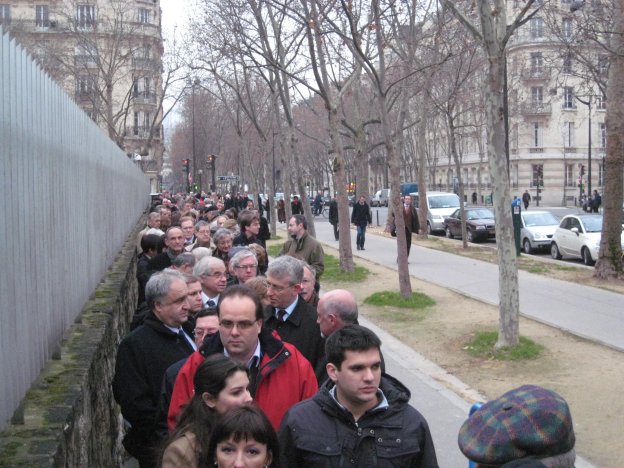 Queue to enter the Opening Ceremony.
Professor Livia Simon Sakardi, Budapest University, Hungary, and Chair of the EuMeMS Food Chemistry Devision, and Professor Jan Apotheker, University of Groningen, The Netherlands, and IUPAC Commitee Member for Chemical Educaion. Both edited the book European Women in Chemistry.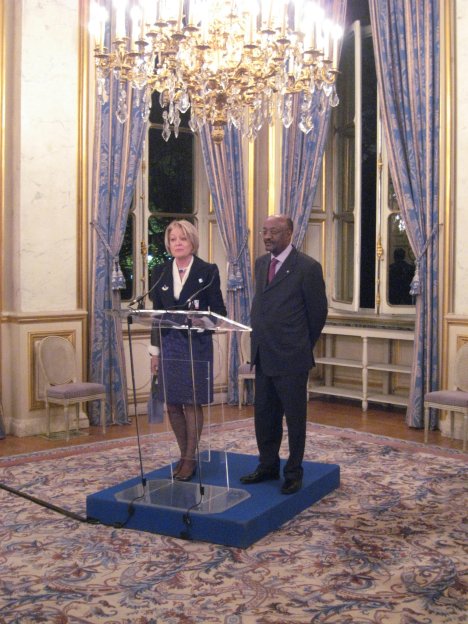 Professor Nicole Moreau, President of the IUPAC, is welcoming the attendees.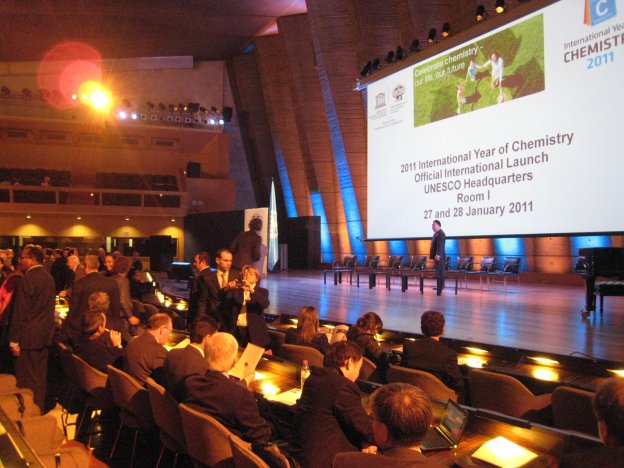 The auditorium …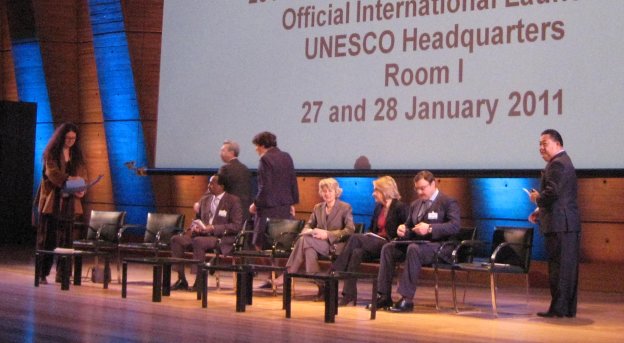 … and the panelists. Among them Ms. Gretchen Kalonji, Assistant Director-General, Natuiral Sciences, UNESCO, H.E. Mr. Teshome Toga, Ambassador Extraordinary and Plenipotentiary of Ethiopia to France, Dr. Irina Bokova, General Director of UNESCO, H.E. Ms Valérie Pécresse, Minister of Higher Education and Research of France, Senator Andrei Guriev, on behalf of the Russian Federation, and Professor Zhigang Shuai, Tsinghua University, Beijing, China. In the back Ms Catherine Bréchignac, ICSU President.
---