Nachrichten aus der Chemie (the membership magazine of the GDCh) annually publishes trend reports in which authors spot and compile an overview of inspiring work and recent trends in the most important chemical disciplines.
ChemViews gives you an overview of the latest trend report, its authors and the literature collected.
Physical Chemistry 2010
For the biological functioning of proteins in aqueous environments, not only the immediate hydrate envelopes are the decisive factor but the whole network of hydrogen bridge bonds. Terahertz spectroscopy visualizes the dynamic response of this network.
Martina Havenith
Electromobility is a hot topic in the automobile sector. There is, however, a need for developments regarding energy storage to fulfill the ambitions. The lithium ion battery is seen as the most promising storage medium.
Wolfgang Märkle
► Full article (in German):
► All trend reports on ChemViews
Authors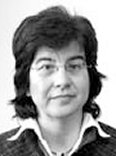 Martina Havenith-Newen, born 1963, studied physics between 1981 and 1987 and up to prediploma mathematics in Bonn, Germany. She also did her PhD there in 1990 following research periods in Berkeley, USA, and Nimwegen, The Netherlands. Subsequently she was a research assistant at the Institute of Applied Physics of the University of Bonn, before taking up a position in Bochum, Germany, in 1998.
Her key activities are high-resolution spectroscopy with modern laser methods, interface chemistry, tetrahertz investigations of biomolecules and proteins to investigate their solvation dynamics, as well as infrared and near-field microscopy.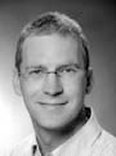 Wolfgang Märkle, born 1974, studied chemistry at the University of Tübingen, Germany, and did his PhD in 2004 with Bernd Speiser. Following a post-doc period at the Research Center Jülich, Germany, he has been active since 2007 as a researcher and since 2010 as project leader "electrodes and cells" in the section of Petr Novák at the Paul-Scherrer-Institut in Villigen, Switzerland.
His key activities involve the use of carbohydrates for lithium ion batteries.
References
THz-Spectroscopy and Solvation Dynamics
1) M. Heyden, J. Sun, S. Funkner et al., Proc. Nat. Acad. Sci. U.S.A. 2010, 107, 12068–12073. Link
2) P. Ball, ChemPhysChem 2008, 9, 2677. Link
3) S. Ebbinghaus, S. J. Kim, M. Heyden, Proc. Nat. Acad. Sci. U.S.A. 2007, 104, 20749–20752. Link
4) B. Born, S. J. Kim, S. Ebbinghaus, M. Gruebele, M. Havenith, Faraday Discuss. 2009, 141, 161–73, 175–207. Link
5) S. Ebbinghaus, S. J. Kim, M. Heyden et al., J. Am. Chem. Soc. 2008, 130 (8), 2374–5. Link
6) M. Heyden, M. Havenith, Methods 2010, 52, 74–84. Link
7) M. Heyden, M. Havenith, Encyclopedia of Analytical Chemistry, Wiley, Chichester, 2011.
8) S. Ebbinghaus, K. Meister, B. Born, A. L. De Vries, M. Gruebele, M. Havenith, J. Am. Chem. Soc. 2010, 132, 12210. Link
9) S. J. Kim, B. Born, M. Havenith, M. Gruebele, Angew. Chem. 2008, 120 (34), 6586–6589. Link
Lithium Ion Batteries for Vehicles
1) K. Dokko, N. Nakata, Y. Suzuki, K. Kanamura, J. Phys. Chem. C. 2010, 114, 8646–8650. Link
2) K. Persson, V. A. Sethuraman, L. J. Hardwick vet al., J. Phys. Chem. Lett. 2010, 1, 1176–1180. Link
3) H. Föll, H. Hartz, E. Ossei-Wusu, J. Carstensen, O. Riemenschneider, Phys. Status Solidi RRL 2010, 4, 4–6. Link
4) Y. Ren, L. J. Hardwick, P. G. Bruce, Angew. Chem. 2010, 122, 2624–2628. Link
5) N. Recham, J.-N. Chotard, L. Dupont et al., Nat. Mater. 2010, 9, 68–74. Link
6) I. Bilecka, A. Hintennach, I. Djerdj, P. Novák, M. Niederberger, J. Mater. Chem. 2009, 19, 5125–5128. Link
7) P. Raghavan, X. H. Zhao, J. Manuel et al., Electrochim. Acta 2010, 55, 1347–1354. Link
8) R. Murugan, V. Thangadurai, W. Weppner, Angew. Chem. 2007, 119, 7925–7928. Link
9) B. Zhang, X. Qin, G. R. Li, X. P. Gao, Energy Environ. Sci. 2010, 3, 1531–1537. Link
10) J. Hassoun, B. Scrosati, Angew. Chem. 2010, 122, 2421–2424. Link
11) B. Kumar, J. Kumar, R. Leese, J. P. Fellner, S. J. Rodrigues, K. M. Abraham, J. Electrochem. Soc. 2010, 157, A50–A54. Link
12) R. E. Williford, J.-G. Zhang, J. Power Sources 2009, 194, 1164–1170. Link
13) S. S. Zhang, D. Foster, J. Read, J. Power Sources 2010, 195, 3684–3688. Link