On the occasion of the 200th anniversary of Robert Wilhelm Eberhard Bunsen's birthday, the German Bunsen Society for Physical Chemistry opened its gates yesterday (June 2nd) for the 110th Bunsentagung at the Freie Universität Berlin, Germany. The Bunsentagung is the annual meeting for Physical Chemistry in Germany and attracts around 750 participants from all areas of Physical Chemistry. While all areas are represented, each Bunsentagung has a special focus.
This year's main topic, "Analysis and Control of Ultrafast Photoinduced Reactions" lends itself to 23 oral presentations and 46 posters. Overall the scientific program covers 8 different topic areas with over 120 lecturers and 340 posters.
The Bunsentagung also features the first official meeting of the newly established EuCheMS-Division on Physical Chemistry and a special EuCheMS-Forum on Physical Chemistry has been organized to celebrate this event.
Younger scientists are offered an opportunity to participate in a special career symposium, organized by the "Karriereforum", the recently founded career-support working group of the Bunsen Society, dedicated to support young physical chemists in making their early and critical career choices.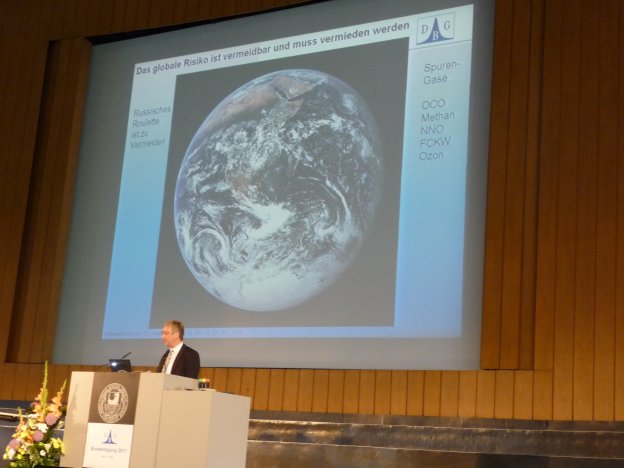 Professor Martin Quack, ETH Zurich, Switzerland, in his function as chairman of the Bunsen Society opened the Bunsentagung with an engaging presentation on the dangers of global warming.
The official opening ceremony of the Bunsentagung formed a worthy backdrop for the presentations of two awards to two very deserving scientists: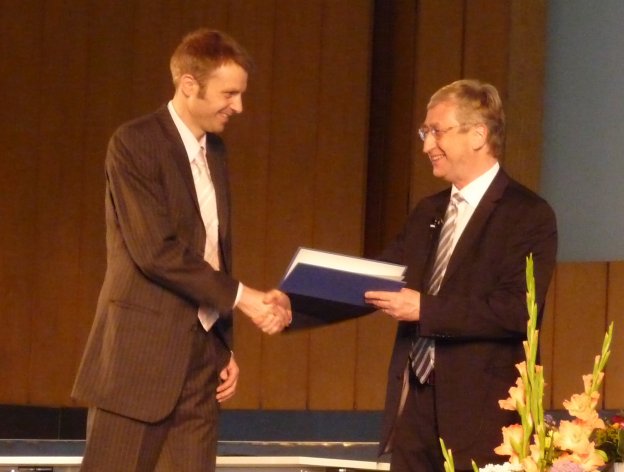 The Nernst-Haber-Bodenstein Prize is awarded for outstanding achievements of a young scientist in the early stages of his/her career. This year's winner, Dr. Christian Eggeling, Max-Plank Institute, Göttingen, Germany, has distinguished himself by his research on membrane dynamics by STED-spectroscopy, lowering the resolution limit down to 30 nm. Dr. Eggeling will give his award lecture during the conference on Saturday afternoon.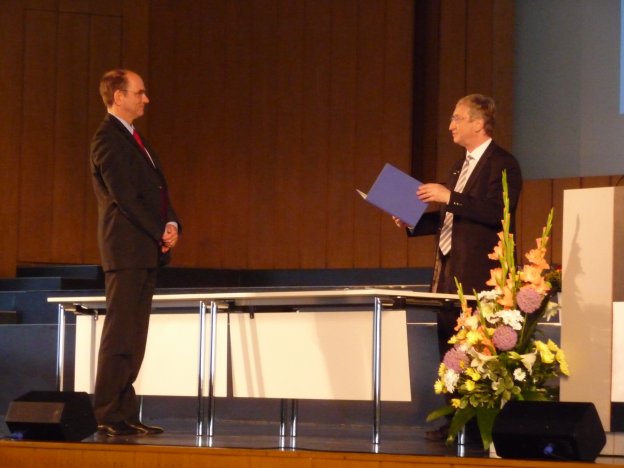 The Walther-Nernst Denkmünze, a commemorative medal made out of pure gold, is awarded to Dr. Jens Rieger, BASF, Ludwigshafen, Germany, for his outstanding contribution and dedication to physical chemistry research in the industrial environment. Dr. Rieger gave a short presentation, outlining the beauty, fundamental research challenges, and application-relevant problems still encountered in understanding precipitation processes.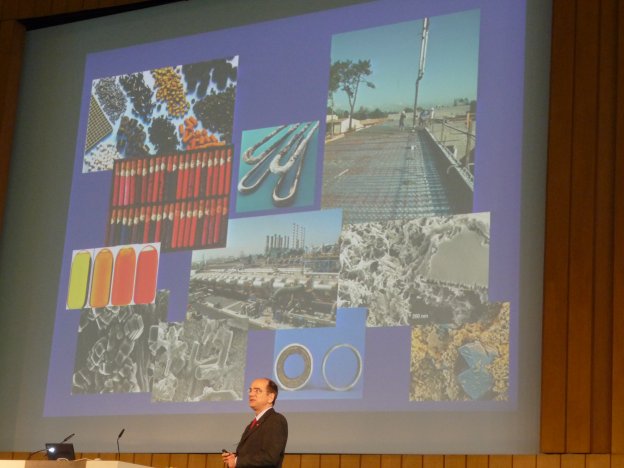 The Bunsentagung is ongoing and gives the participants ample time for in-depth discussion, networking and exchange of promising ideas.
Photos: © Deutsche Bunsengesellschaft e.V.
---