Fluorescent sensors usually have target environments with a micrometer-scale size. Nanosized bodies such as detergent micelles can be difficult to study. A. Prasanna de Silva, Queen's University, Belfast, UK, Seiichi Uchiyama, University of Tokyo, Japan, and colleagues have designed a series of 33 molecular probes (pictured below) which can shed light on the proton density near electrically charged micelles.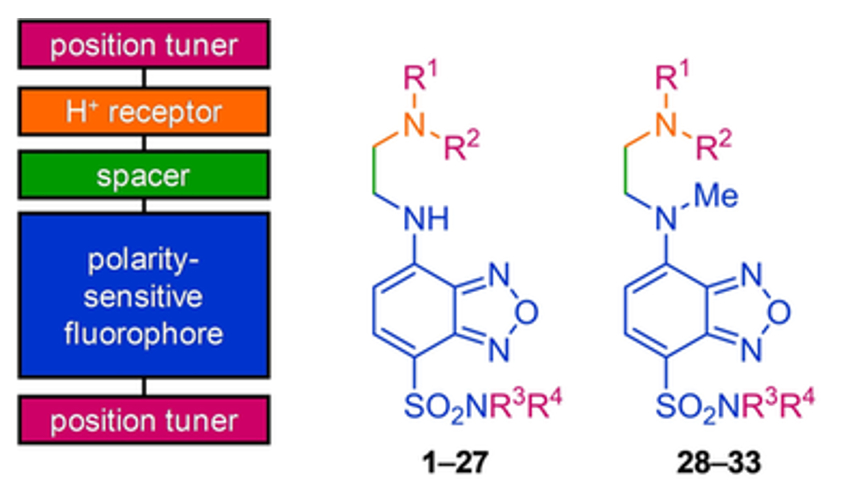 The members of this series have a benzofurazan fluorophore, which is sensitive to polarity, as well as different hydrophobicity/hydrophilicity properties and hydrogen‐bonding abilities. They take up various positions near the micelles according to their hydrophobicities. The large number of different probes provides a high resolution for mapping proton concentrations.
Fluorescence signals from each probe allow the team to figure out the position-dependent proton concentration near the membrane. This is achieved by comparing the pH value as measured by a bulk glass electrode with the value measured by the molecular probe in the micelle environment. According to the researchers, their work can be considered a rational step toward fluorescent sensors that function in nanospaces.
---