2019 is drawing to a close. ChemViews Magazine presents some of this year's highlights and special issues from ChemPubSoc Europe's national membership magazines to showcase the work of our chemical society partners. New articles will be published every Thursday in November and December. This time, it's the SCS's turn:
CHIMIA, the society journal of the Swiss Chemistry Society (SCS), features scientific articles, generally of a review nature, that are grouped in special topic issues. These special topics are chosen by the Editor-in-Chief to reflect current research of interest to the Swiss chemistry community. The journal also contains short columns prepared by the divisions of the SCS and information about society activities and upcoming events.
Dimensionality in Chemistry
The 'Dimensionality in Chemistry' issue is a perfect illustration of the special issue strategy. It represents a lively field of research with enormous potential that is interdisciplinary in nature.
The field of 2D polymers was initiated in Switzerland in 2012. In the meantime, the field has spread worldwide. Therefore, this area of research is particularly young and particularly fast growing and worthy of a Special Topic issue. Additionally, it has an enormous application potential ranging from ultraefficient gas separation and water desalination via sensors and transistors to non-linear-optics and reinforced materials.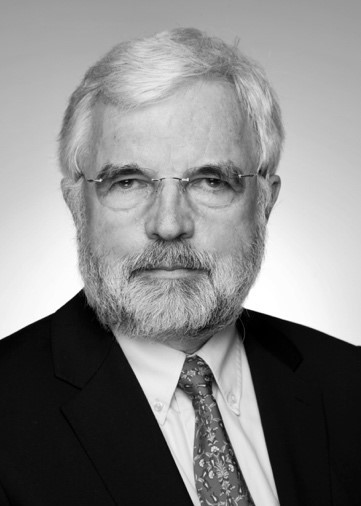 Professor E. Peter Kündig, University of Geneva, Switzerland, is Past President of the SCS and now the Editor-in-Chief of CHIMIA. As such he is responsible for organizing the special topics. His wide network of contacts in the chemistry field arising from his many years of experience as an organic chemistry professor in Geneva and his active participation in the SCS enables him to persuade guest editors to take on an issue in their field of speciality. These guest rditors then decide on the range of articles and invite authors to contribute.
Professor A. Dieter Schlüter, Institute of Polymers, ETH Zürich, Switzerland, acted as Guest Editor for this issue and brought together a very impressive group of well-known scientists in the field to contribute overview articles that illustrate many different aspects of two-dimensionality in chemistry. Dieter Schlüter's research focuses on polymer synthesis and has a visible component of organic and supramolecular chemistry. Pivotal are methodological aspects of innovative macromolecular structures and their perspectives of dimensionality.
What is Dimensionality?
Professor Schlüter describes the motivation for this issue very concisely [2]. "There are different views on the meaning of dimensionality. Some use dimensionality when referring to the mere size of an object, the physical space in which we live or the water surface reflec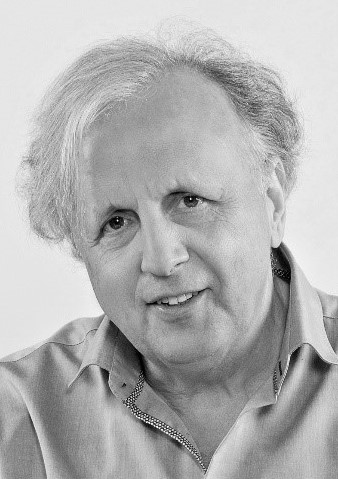 ting the rising sun. Others use dimensionality when speaking about the complexity of a sociological process or the functional depth of a building.
In the realm of chemistry, dimensionality often concerns the topological dimension of the molecules under consideration, with small molecules being zero-dimensional (0D), linear polymers one-dimensional (1D), and macroscopic materials, such as crystalline or glassy metals, three-dimensional (3D)."
Challenges of Two-Dimensionality
A. Dieter Schlüter notes that "2D materials have always been available in Nature. Graphene, layered silicates, or dichalcogenites are famous examples. Only recently, chemists and physicists have begun, however, to develop synthetic procedures that provide access to such materials under conditions mild enough to ensure the structural integrity of the molecularly defined 2D objects obtained.
2D materials differ greatly from the known 3D materials even for similar atom compositions. This is due to their 'infinitely' large aspect ratio, which results in the absence of a bulk phase, the simultaneous presence of two surfaces (on both sides of the sheet) and the existence of a 1D circumference. Graphene, a naturally occurring 2D polymer, in comparison to graphite (3D) is a perfect example of how dimensionality affects properties. While a single graphene sheet behaves like a soft but strong tablecloth that bends easily without breaking, its 3D congener, graphite, is a solid lubricant."
Surprizingly, many synthetic 2D materials, such as molecular-scale sheets, have not been well understood. "This has something to do with the high sophistication the measures require to suppress the intrinsic tendency of growth processes to depart into the third dimension rather than to confine themselves to two", Schlüter explains. The topical issue highlights examples of how to access 2D materials, how to deal with the challenging analytical and separation issues, and what properties to expect. Given the early phase of development, the emphasis is naturally more on the fundamentals than on applications.
The front cover of the issue shows that dimensionality also plays an important role in the arts. The fascinating M. C. Escher drawing 'Two Birds' nicely illustrates combines twodimensionality with pattern regularity. This feature will be regognized again in some of the contributions of the issue.
List of Articles
References
Special Issue: Dimensionality in Chemistry, CHIMIA 2019, 73(6).
A. D. Schlüter, Editorial 'Dimensionality in Chemistry', CHIMIA 2019, 73(6), 446–447.
---
Other Articles in this ChemPubSoc Europe Series