In January 1971, a Professor in the chemistry department at the University of Chicago, IL, USA, went over research results with his doctoral student. He was absolutely confident in her results and asked her to compile the material and submit it as a doctoral dissertation. The doctoral advisor died unexpectedly about a week later. This changed everything for the doctoral student!
1971 – The First Attempt
With her Master's degree in physical chemistry from the University of Michigan, Ann Arbor, USA, in hand, Cheryl Dembe of Cleveland, OH, USA, successfully applied to the doctoral program in the chemistry department at the University of Chicago. The program demanded a great deal from its students, with the result that 23 of the 46 students gave up within the first year. This was perfect for Cheryl, who was ambitious and "didn't want to end up as a housewife in Cleveland."
She worked in the research group of Lothar Meyer, an acknowledged expert in the area of low-temperature physics and chemistry. Her task was to develop a measurement apparatus for studying the magnetic properties of liquid helium-3 at the lowest possible temperatures, close to absolute zero [1]. Cheryl Dembe had reached this instrumentation goal and was, at the direction of Lothar Meyer, supposed to write up her full results and submit them within six months as her doctoral dissertation.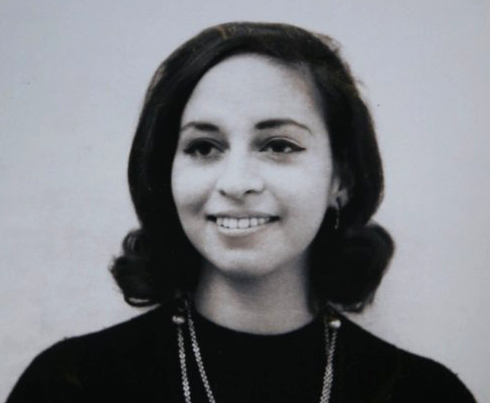 Figure 1. Cheryl Dembe in 1970 as a young Ph.D. student at the chemistry department of the University of Chicago (source: C. Dembe).
Just ten days later, on February 1, 1971, Lothar Meyer died unexpectedly [2]. Cheryl Dembe was shocked at the loss but assumed that she could complete her dissertation under the supervision of another Professor. She, therefore, turned to the colleague in the department whose research area was closest to hers. After three days, she was told that this Professor refused to supervise her because he accepted no women in his research group as a matter of principle. The department informed Cheryl that she would only receive her doctorate if another Professor would allow her to join a group and start over with an entirely new research project—essentially starting from zero. For two months she continued to hope for a suitable alternative, but no one in the entire department was responsive. So she packed up her laboratory notebooks, containing 500 written pages and the original evidence of her measurements, and left the University of Chicago in April 1971.
With her departure, Cheryl Dembe left behind academic science. She saw herself as "a woman who didn't make it". However, within a week she obtained a job in the San Francisco area as a Lecturer in chemistry at Holy Names College, Oakland, CA, USA. She worked for a variety of other colleges in the following years, eventually becoming a Lecturer in chemistry at Diablo Valley College, Pleasant Hill, CA, USA. She remained there for 34 years, married a colleague from the college, became a mother to two children, was elected Dean of the Chemistry Department, and retired in 2008 [3,4].
2000 – The Second Attempt
In 2000, Cheryl learned that a team of physicists at Cornell University had discovered the superfluidity of 3He in 1972, one year after her departure from Chicago. D. M. Lee, D. D. Osheroff, and R. C. Richardson received the Nobel Prize for Physics in 1996 for this discovery [5]. Cheryl wondered if this tribute to her former area of research was a hint from the fates that could "also mean something positive" for her [6]. With optimism, she resolved to resume her involuntarily interrupted studies.
Because one of the Nobel Prize winners, Douglas Osherhoff, had moved to work at Stanford University, CA, USA, she turned to him, describing the scientific work she had completed and her inglorious departure from Chicago. Osherhoff was very familiar with the publications produced by Lothar Meyer and his research group and was of the opinion that she should have received her doctoral degree in Chicago for her work. "I will support you in a new attempt to resume your work," promised Osherhoff.
This encouragement from the Nobel Prize winner gave Cheryl the courage to write a letter to the Dean of the chemistry department in Chicago. She asked if it were possible to complete her doctoral dissertation. "I doubt that I would have had the courage to request the resumption of my doctoral degree without Osherhoff's support." However, the request was in vain, because the chemistry department was silent and would probably have stayed silent forever.
2017 – The third attempt
The many accusations of sexual assault against film producer Harvey Weinstein that became public in 2017 led to a strengthening of the #MeToo movement. Cheryl Dembe had never been politically active, but the public discussion about the discrimination against women in many areas of society led her to rethink after 18 years of silence from the chemistry department.
In April of 2018, she submitted another application for the resumption of her doctoral dissertation process. This time, she contacted the president of the University, Mathematician Robert Zimmer, directly. Within a few days, Dembe received an answer. The president forwarded Cheryl's request to the chemistry department with the advice that [7] "for a University, academic integrity is the most important thing. If mistakes have been made, they need to be corrected."
The chemistry department immediately appointed a committee to consider the resumption of the doctoral process. Because it was clear from the outset that a dissertation based on the level of knowledge 50 years ago could not be written today, the committee was forced to base their decision entirely on the original data and laboratory notebooks. One committee member, physical chemist Philippe Guyot-Sionnest, explained [8,3]: "This #MeToo thing was not what motivated us. We were not trying to tell right from wrong in society, but to evaluate whether her research at the time would have led to a Ph.D. she deserved."
There was a lot of skepticism within the committee about whether the material Dembe submitted would be recognized as equivalent to a dissertation. Luckily, the laboratory notebooks were kept in a very orderly fashion, so that the committee members were able to precisely reconstruct the scientific process. Philippe Guyot-Sionnest reported:
"We tried to get as much information as we could. One fortunate thing is that she kept very good notes about her day-to-day work in the lab. We were able to read that. I was also able to get records of her Ph.D. adviser (Lothar Meyer, author's note)."
"It was an experiment that was very, very cool. She was working on cooling 3He to the lowest possible temperatures, not knowing what they could expect to find, but looking for some properties of magnetization. She developed the entire technology, and you could clearly see the progress she made in the notes."
"We pored through her notebooks. There was not an 'Aha!' moment where she discovered the superfluidity of helium. However, it seemed like her research was making very good progress on certain aspects of the magnetic properties of liquid helium-3. We could see that her research was going to be important, had she been able to finish and publish it."
As soon as July 2018, Dembe received a message from Andrei Tokmakoff, the Dean of the chemistry department at the time, confirming that the submitted material was recognized as equivalent to a dissertation. He wrote [8]: "We regret that the university did not respond to your request 18 years ago, and we regret even more that our department did not fulfill its duty of care when you encountered difficulties as a student. We thank you for your persistence with repeated inquiries and, especially, for giving us the opportunity to at least partially correct past mistakes."
Graduation Ceremony of the Class of 2019
Cheryl Dembe was invited to Chicago by the chemistry department, along with her children, for the 2019 graduation ceremony. She, now in her seventies, had to rise to be honored, together with the young graduates who could have been her grandchildren [8]: "I was overcome by tears. It's been a long way, and to realize now that I actually got there is incredible. All my life I thought of myself as a woman who didn't make it. Now, memories of Cinderella surfaced. Someone took a wand and said to me, "No, my darling, you've been a princess all along" (see info box below).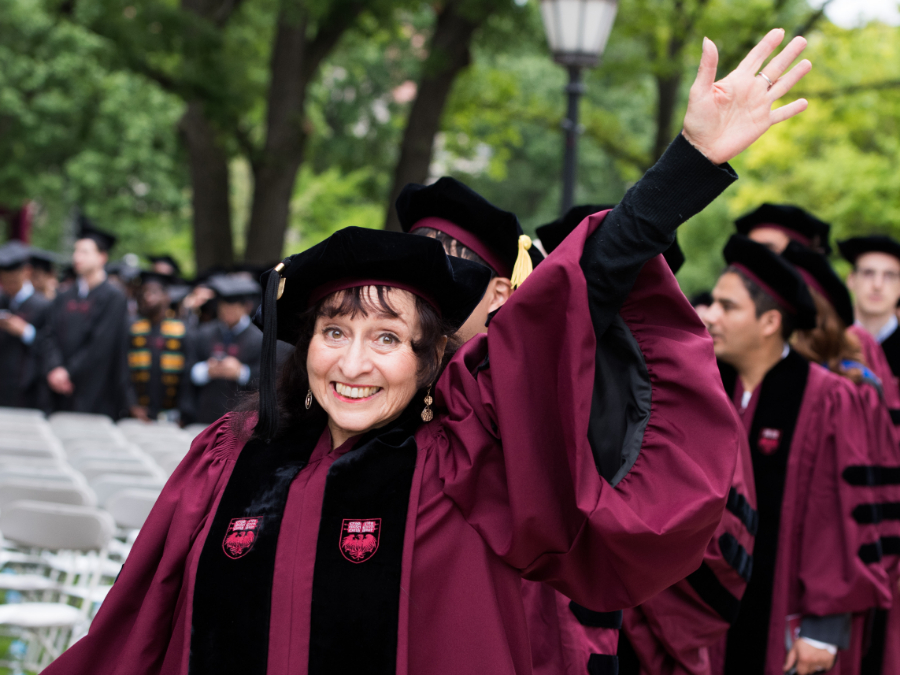 Figure 3. Cheryl Dembe in 2019 as a new graduate of the University of Chicago (source: C. Dembe, University of Chicago).
Cheryl Dembe looks back without resentment: "I'm very pleased. Even though I was not allowed to graduate, I was rewarded with an extraordinary life, a life that was probably more balanced and happier … than it would have been if I had continued on the path I was on then." She hopes her story will encourage other people not to give up on themselves: "I would like to inspire people to follow their passions and their joy and, in chemistry or elsewhere, not to be discouraged by obstacles, but to use them as stepping stones instead."
Cinderella

Many American children know certain scenes from the fairy tale of Cinderella by heart due to the 1950 Walt Disney film.

Cinderella (in deepest despair): "There's nothing left to believe in, nothing!

(Her protective Fairy Godmother appears.)

Fairy Godmother (maternally comforting): "Nothing, my dear? Now, you don't really mean that, do you?"

Cinderella (stubbornly): "Oh, but I do!"

Fairy Godmother: "Nonsense, child! If you had lost all your faith, I couldn't be here at all. And here I am!"

…

"Even miracles take a little time."

…

(She takes her wand.)

… and everything ends well.


Videos
References
[1] L. Lerner, University grants long-delayed doctoral degree to Cheryl Sundari Dembe, UChicago News, May 13, 2019. (retrieved February 17, 2021)
[2] S. A. Rice, To the Memory of Lothar Meyer (1906–1971), Adv. Chem. Phys. 1975, 33, V.
[3] . M. Krieger, #MeToo reckoning: U of Chicago rights wrong with Ph.D. 48 years later for Bay Area woman, The Mercury News, May 12, 2019. (retrieved February 17, 2021)
[4] S. Dembe, The Choice of Happiness, Glimpses from an Extraordinary Ordinary Scientific Mystical Life, Inner SunLight Productions, 2016. ISBN : 978-0998299198
[5] D. D. Osheroff, Superfluidity in 3He: Disovery and Understanding, Nobel Lecture, December 7, 1996. (retrieved February 17, 2021)
[6] K. McGee, 50 Years After Sex Discrimination At UChicago, Two Female Students Receive Ph.D.s, WBEZ Chicago, June 17, 2019. (retrieved February 17, 2021) b
[7] N. Kristof, It's Taken 5 Decades to Get the Ph.D. Her Abusive Professor Denied Her, The New York Times, May 5, 2019. (retrieved February 17, 2021)
[8] C. Kubzansky, Seven Times Over: Life Along The Way to a Ph.D., The Chicago Maroon, June 6, 2019. (retrieved February 17, 2021)
[9] D. P. Smith, The Persevering PhD: Finding Redemption in the #MeToo Era, Michigan Alumni Association, March 2020. (retrieved February 17, 2021)
The Author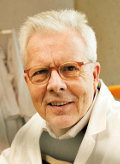 Klaus Roth, Free University of Berlin, Germany, is a regular contributor to ChemistryViews.
---
The article has been published in German as:
and was translated by Caroll Pohl-Ferry.
---
See similar articles by Klaus Roth published in ChemistryViews.org